The most expensive perfume in the world. Top-16
15th place: Jean Patou's Joy - the creation of the French fashion designer Jean Patou, created in the distant 1929.At that time they wore the status of the most expensive spirits in the world. To create one bottle of a fragrant liquid of 30 ml volume, 336 roses and about 10 thousand jasmine flowers are used. Jean Patou's Joy was created shortly after the collapse of the US stock market, which, naturally, for a long time delayed its popularity. Today, the elite French perfume cost 800 dollars per bottle is very popular among lovers of exquisite scents.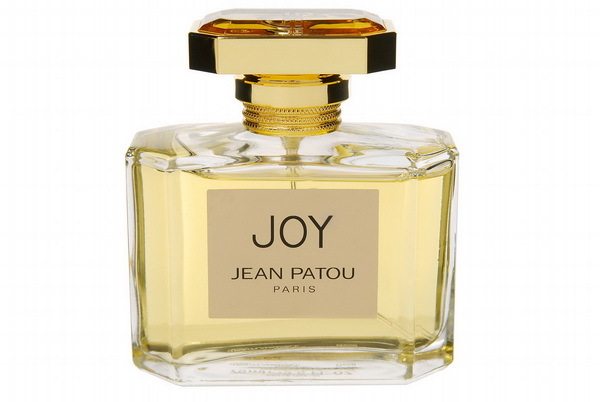 14th place: Shalini Parfums Shalini is a feminine fragrance created by the famous perfumer Maurice Roussel, saturated with notes of neroli, ylang ylang and coriander, which perfectly blend with the aromas of sandalwood, vanilla, tuberose and musk. Spirits were released in limited quantities on Valentine's Day. For sale only 900 bottles of perfume made from French crystal Lalique arrived. The cost of the fragrance Shalini Parfums Shalini is 900 conventional units .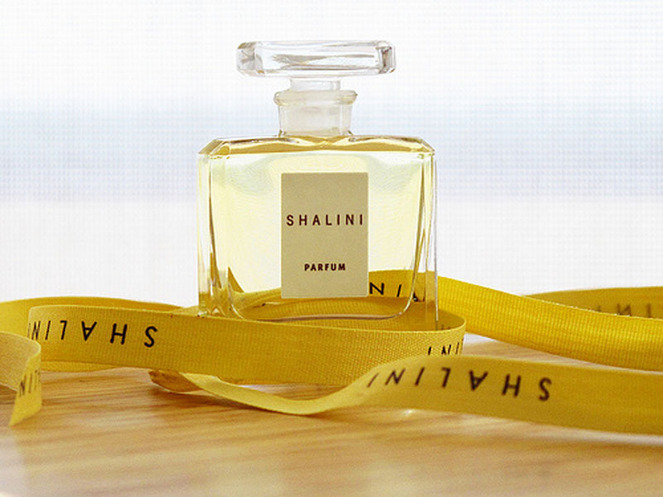 13th place: Selenion ( moonlight in Greek translation) from the Japanese company Pola. Selenion is a composition from natural rare ingredients, many of which are very expensive: reseda( gives a herbal flavor to the aroma), osmanthus( intoxicating floral fragrance with a note of apricot and a touch of tea, it is believed that the fragrance of this rare Chinese shrub can bring a smile and a sense of happiness), jasmine, rose and wild olive-oleaster, delicate sweetish, similar to balm, restoring calm and stress-relieving sandalwood aroma, as well as oak moss, giving the composition aura of mystery and mystery. In Russian stores the price of a bottle is 30 ml.is 42 thousand rubles( 1200 dollars ).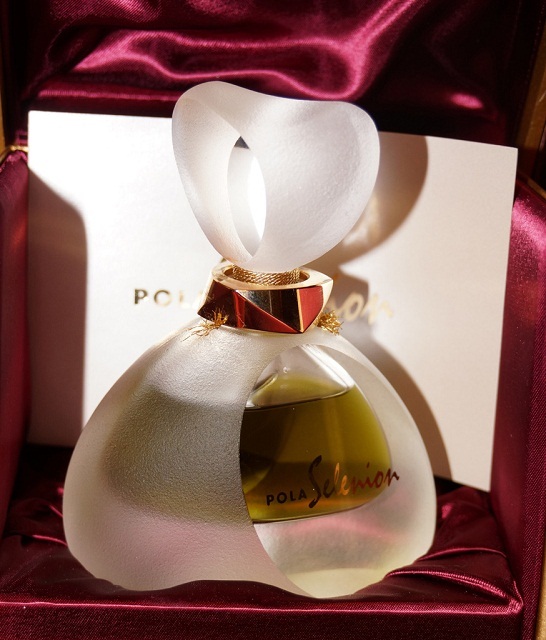 12th place: Annick Goutal's Eau d'Hadrien is the creation of a European perfumer, a former model, a pianist, who was once inspired by such a fragrance and decided to create her own, equally fresh and bright. Later, a whole line of such flavors was created, which immediately gained popularity and is still in high demand until today. Perfume cocktail is the notes of Sicilian lemon, grapefruit and cypress. You can buy perfume from Annick Goutal at the price of 1500 dollars for a bottle with a volume of just over 100 ml.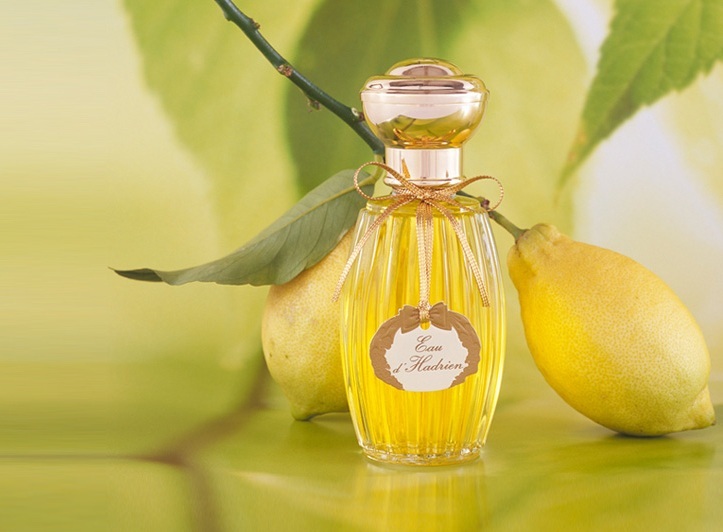 11th place: Hermes 24 Faubourg - women's fragrance from the famous French fashion house Hermes International, created in 1995 by Bernard Bourjois and Maurice Roucel. A rich floral-oriental fragrance was poured into vials made of expensive high-quality crystal. Spirits were released in limited quantities and immediately sold out. To buy a bottle of perfume in volume of 30 ml it is possible for 1500 conditional units .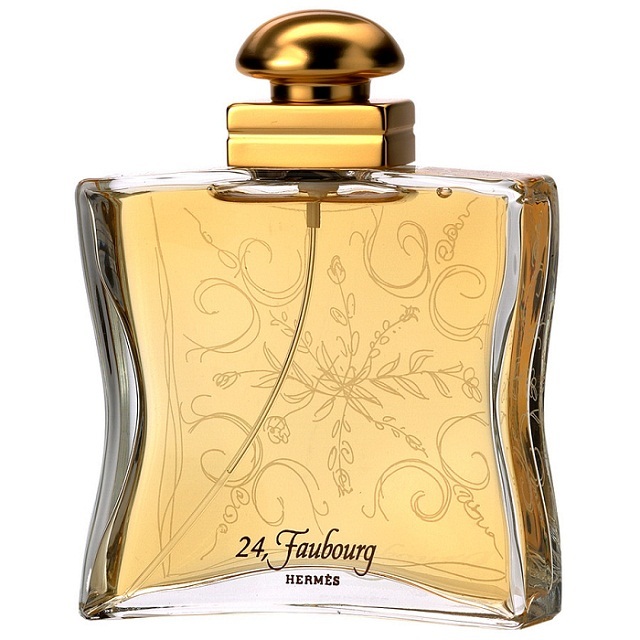 10th place: Baccarat's Les Larmes Sacrées de Thebe is an aroma produced in late 1990 by the manufacturer of high-quality crystal, Baccara. They say that today it is extremely difficult to purchase this perfume, perhaps because of its impressive cost - the order of is 1700 dollars per bottle. Such a high price is in many respects connected with a bottle made of expensive crystal, and also because of the spirits themselves, which include myrrh and incense. The bottle is made in the form of an Egyptian pyramid.the name of the perfume is translated from French as "Crown of Thebes"( Thebes is a city in ancient Egypt).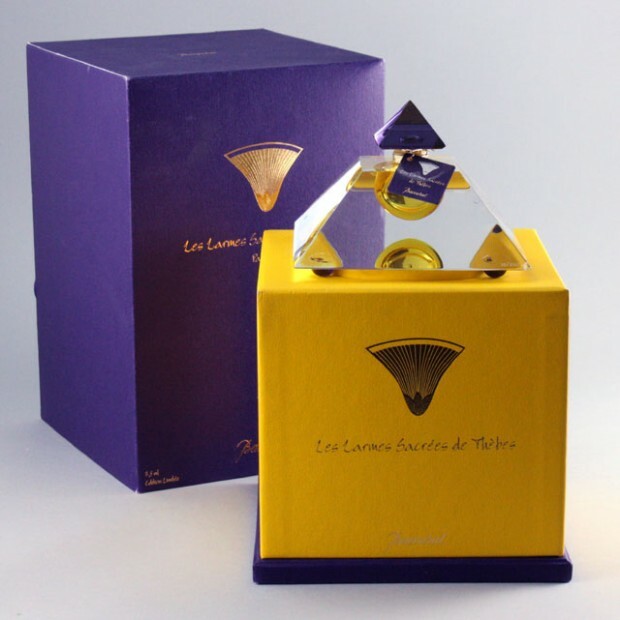 9th place: Caron's Poivre is an aroma created more than 50 years ago in Paris, which, according to the creators, is equally suitable for representatives of both sexes. Perfume is an explosive mixture of red and black pepper, cloves and other spices. The Caron's Poivre bottle is decorated with a Baccara crystal. They are released in small quantities, and in order to enjoy using such perfumes, you must give around 2000 dollars .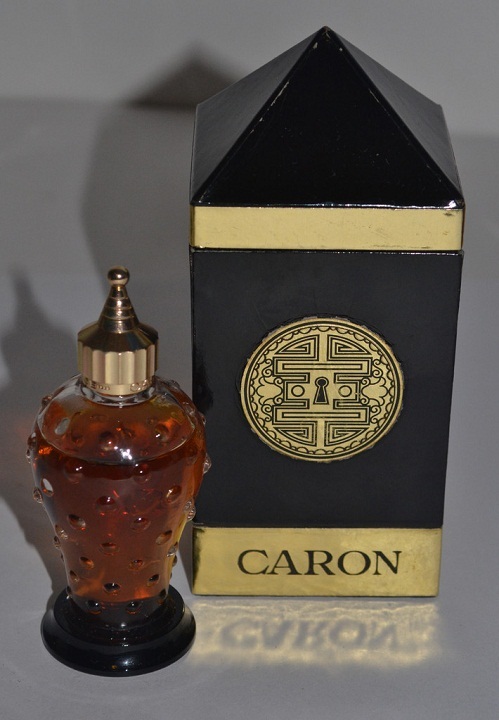 8th place: Ralph Lauren Notorious - perfume from a fashion brand owned by American fashion designer Ralph Lauren. Perfume Notorious is designed for women from 25 years of age and older. Notorious fragrance includes black currant, pink pepper, bergamot, chocolate cosme, white peony, cloves, patchouli, musukus, vanilla and iris root. The cost of perfume is 3540 dollars per bottle.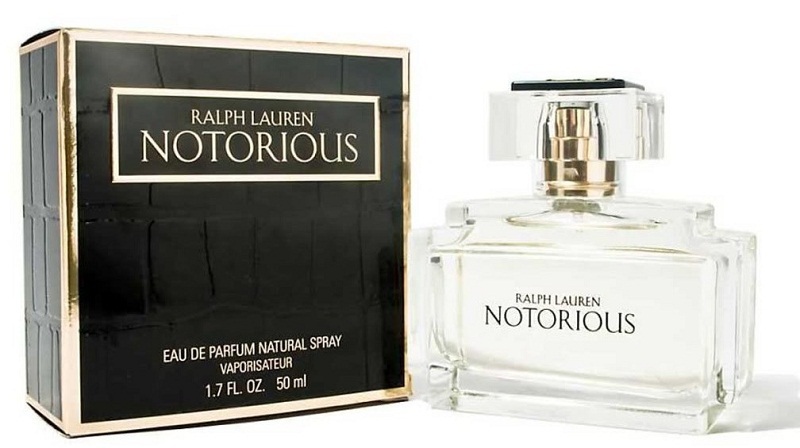 7th place: Chanel No. 5 Grand Extrait - representative of the legendary line, which recently released the fashion house Chanel. He was immediately recognized as a rare collection fragrance of limited edition. It was designed quite simply: the perfume was placed in a glass bottle and a box of handwork. The cost of the Grand Extrait bottle, which contains about 900 ml, reaches 4200 dollars .
6th place: Ellipse ( Ellipse) - this perfume from the French perfume house Jacques Fath( Jacques Fath).Classic chypre aroma. The composition of the bouquet fascinates with bitterish woody notes, freshness of forest greens, mosses, wildflowers and the fragrance of a pine tree heated by the sun. Since 1972, the spirits have been jointly produced by L'Oreal( France) and SAR par Kachian Takieddine( Syria).However, in 1979, the partners disagreed and, as a result, since 1984 the production of Ellipse was discontinued. Now Ellipse is the most expensive vintage fragrance in the world. The price of the bottle is 14 ml.ranges from 900 to 5 thousand dollars .
5th place: Clive Christian No.1 - perfume created by the famous British designer Clive Christian. A luxurious crystal bottle containing a fragrant liquid was created by hand and decorated with a three-carat diamond. Annually about 1000 copies of unique perfume are produced. The production of Clive Christian No.1 is limited by the shortage of its ingredients, among which ylang-ylang, specially grown in Madagascar, violet root, sandalwood, bergamot and vanilla. The cost of a bottle in 30 ml is estimated in 5500 dollars .You can buy a unique fragrance on the expanses of Russia in the company's corporate store, which is located in Moscow.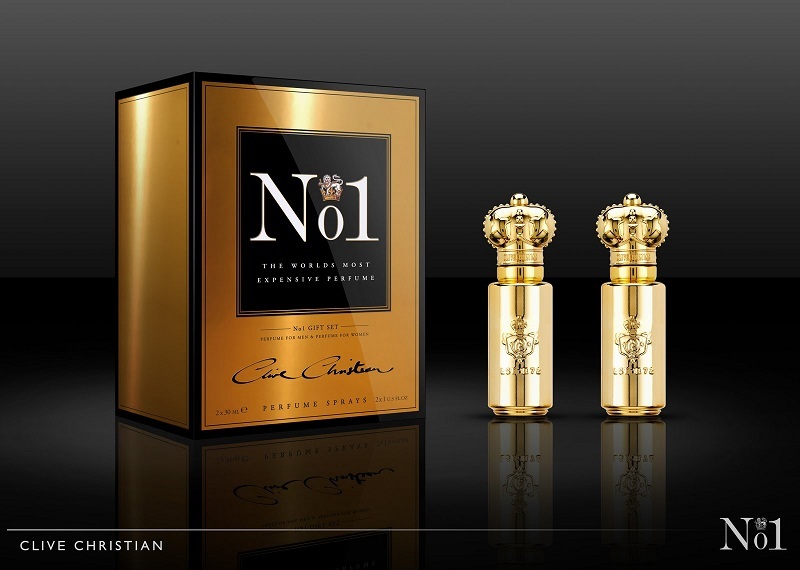 4th place: Aroma Royal Arms Diamond Edition Perfume from the London house Floris was created especially for the diamond anniversary( the 60th anniversary of the accession to the throne) of Queen Elizabeth II.Spirits were poured into 6 unique bottles, each of which was created in the beginning of the 20th century and decorated with a diamond on a chain of 18-carat gold .The price of the bottle is 15 thousand pounds( about 23 thousand US dollars ).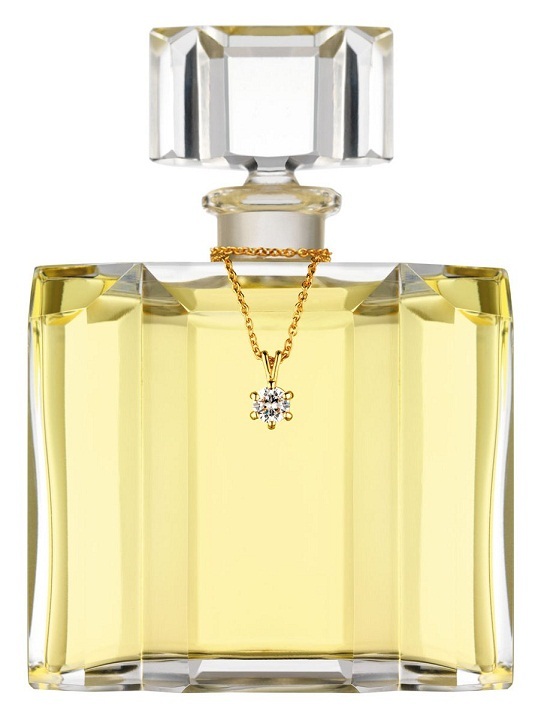 3rd place: Guerlain Idylle Baccarat - Lux Edition .The company Ora Ito specifically for this fragrance, consisting of lilies, peonies and roses, has developed a unique bottle in the form of a tear from crystal with gilding. The price of such a bottle with perfume is 30 thousand euros( 40 thousand US dollars ).

2nd place: Clive Christian Imperial Majesty ( Imperial Majesty translates as "Imperial Majesty").A unique perfume cocktail consists of two hundred rare components and is placed in exquisite bottles made from high-quality rock crystal. The neck of the bottle is framed by a gold foil of 18 carat gold, and the top is crowned with a diamond weighing 5 carats. In total, 10 bottles of Clive Christian Imperial Majesty in volume of 507 ml have been let out. The cost of perfume is 215 thousand US dollars .Interestingly, the cost of perfume includes the delivery of perfume to its owner in a car company Bentley.
The famous owners of the exclusive fragrance are actress Katie Holmes, who added her magnificent outfit on the day of the wedding with Tom Cruise, and Sir Elton John, who also uses the Clive Christian Imperial Majesty as an accessory for his beautiful winter garden.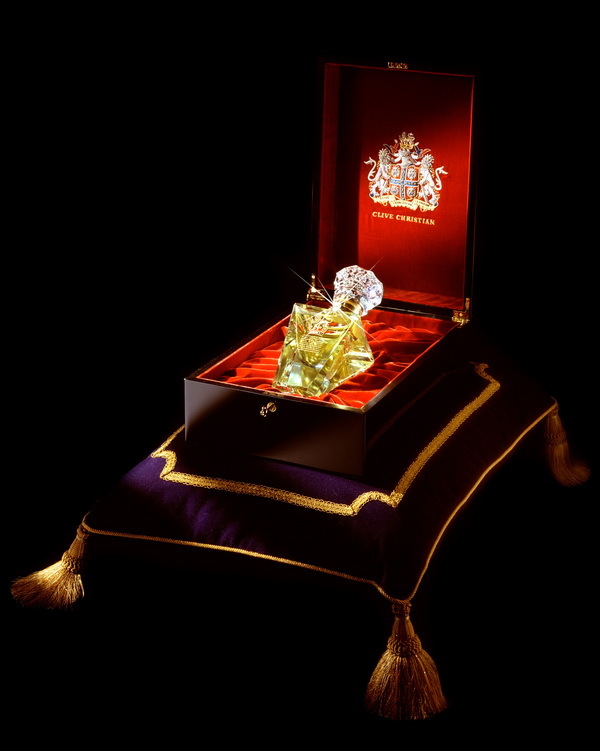 1 place: DKNY Golden Delicious .The fragrance includes orange, red apple, plum, rose, lily of the valley, orchid and white lily, teakwood, sandalwood and musk. In a typical bottle, these perfumes cost $ 40-50, but in 2011 a unique bottle was issued, thanks to which DKNY Golden Delicious became the most expensive perfume in the world .The bottle, decorated with 2909 precious stones, cost 1 million dollars .A bottle of perfume was planned for sale to one of the connoisseurs of luxury, and the money received was to go to the fund for fighting hunger Action Against Hunger |ACF International.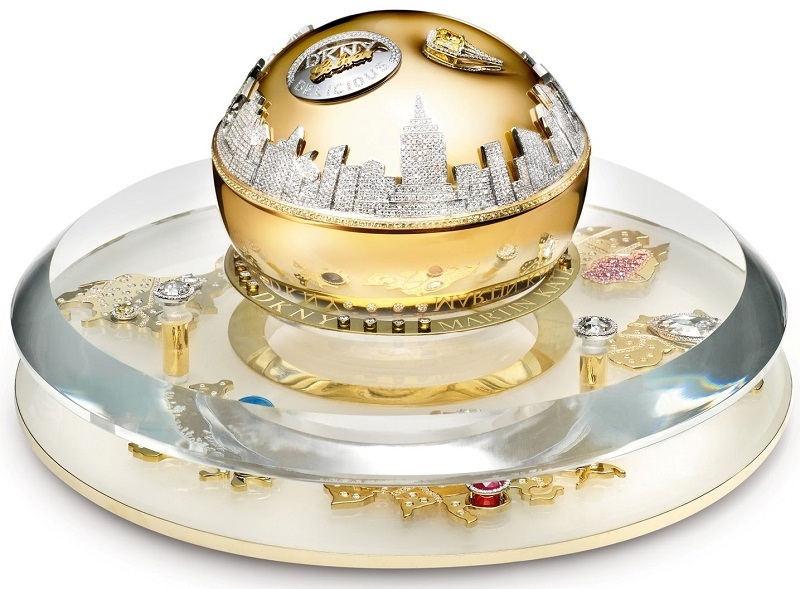 Each person differently manifests his individuality: some do it with the help of exclusive clothes, others - expensive watches, and still others resort to exclusive flavors. The perfume loop can emphasize masculinity or femininity, create a mood or be a business card of the person. In people's lives, fragrances always play a certain role. Exclusive lovers are ready to give a lot of money to ensure that the aroma coming from them was rich and special. Elite spirits, created by famous brands and released in limited quantities, will naturally have a fairly high cost corresponding to their quality.
In this article we will consider the 16 most expensive fragrances ever created by perfumers.

16th place: Jar Parfums Bolt of Lightning is an exquisite perfume created by the famous jeweler Joel A. Rosenthal, whose cost is 765 dollars per bottle in 30 ml. This fragrance is considered one of the most important creations of the house JAR Parfums. He absorbed the smells of grated currant, freshly cut grass, blossoming dahlia and broken branches. You can buy perfume Jar Parfums Bolt of Lightning in only two Parisian shops.