Nowadays it is impossible to imagine a modern and stylish person without a car. Thanks to this means of transportation, a person can quite quickly overcome quite large distances. Every day there are more and more modern and sophisticated cars that meet all environmental standards and standards.
Today we will conduct an review of the car "Chevrolet Lacetti" .
The car is produced by a South Korean automobile concern called "GM Daewoo".
This "iron horse" can be attributed to the cars "C" class, that is, to compact cars. In general, this car is produced in three modifications of the body: a sedan, a hatchback and a station wagon.
In the Russian Federation, "Lacetti" began selling in the distant 2004 and earned a certain prestige and recognition of motorists.
Engines on the "Chevrolet Lacetti" are installed only gasoline, but with different volumes - this can be 1.4, 1.6 and 1.8 liters. Especially popular is the model chevrolet lacetti 1.8, as it is the most revolving and fast. The transmission can be installed as a five-speed manual or a four-speed automatic.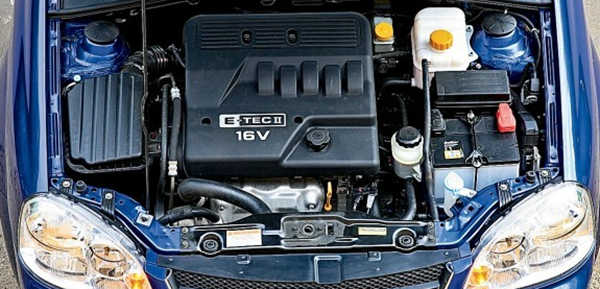 Externally, the car looks quite stylish and modern. Ahead are relatively simple headlights, but the rear optics is worthy of a separate praise. It is quite powerful and looks pretty shocking. Already in the basic configuration, "lacetti" is equipped with chic cast discs made in the form of a set of spokes.
"Chevrolet Lacetti" is available in several trim levels. The most expensive of these are SX and CDX.These models are additionally equipped with a spoiler and fog lights, which gives the car a more sporty look. By the way, "GM Daewoo" has released a special sports version of "lacetti" a very small batch. Therefore, if you decide to buy a Chevrolet Lacetti in Moscow in a sports performance, then finding such a car will be very problematic.
The interior trim of the car is also performed at a high level. All materials are, although not very expensive, but rather high-quality and safe for human health. When driving in the car there is no outside noise, nothing creaks and does not ring. Noise insulation in the salon "lacetti" is also excellent.

Suspension of the "chevrolet lacetti" is rather soft, it literally "swallows" all the minor pits and irregularities on the road. At the same time, the entire suspension is quite simple - an experienced car owner can easily sort it out himself.