The status of Yalta as one of the most expensive resorts of Crimea is not accidental, but if you try and look good, you can always find a hotel room at a very affordable price. As for the of the best hotels in Yalta's embankment, , with them such a "number" just will not work. This area of ​​Yalta is considered one of the most prestigious, beautiful and, accordingly, not cheap. But the hotels located here have their advantages - the road to the sea does not take more than five minutes.
The city of Yalta itself is quite large - especially if you compare it with Alupka, Feodosia, Sudak, and is also one of the best sea resorts in Russia according to the 2015 rating.
It's hard to say which of the two housing options is better: a private sector or a hotel. If you book accommodation in a few weeks or even months, definitely choose a hotel. Even today, most hotels on Hotelsyalta.com.ru have been booked, which indicates the popularity of the resort. If you are planning to select an accommodation option already on the spot, the private sector can be very useful. However, it should be taken into account that the best options can be already dismantled, and you will have a "cat in a poke".
We choose the three best hotels of Yalta on the embankment of
From the windows of the hotels of Yalta on the embankment the magnificent view opens, the air is beautiful and clean, all attractions, shops, excursion bureaus, cafes, restaurants and bars are at hand.
3. Mariino 4 *
Four-star hotel "Marino" is located in a building of the XIX century. Guests are given the opportunity to choose one of five rooms in different categories. Additional services include a shuttle service, a ticket delivery service, a spa, a hairdresser, etc.
The cost of the room at Mariino in August 2016 will be about 9,000 rubles per day.
2. Levant 4 *
Those who would like to live near the best beaches of Yalta, but do not have a large budget, you can advise eco-hotel "Levant" .There is a private beach area and a sun terrace.
On the territory to the services of guests a bicycle rental, a children's playground, paid car parking( 278 rubles per day), a restaurant, a bar, a dry cleaning.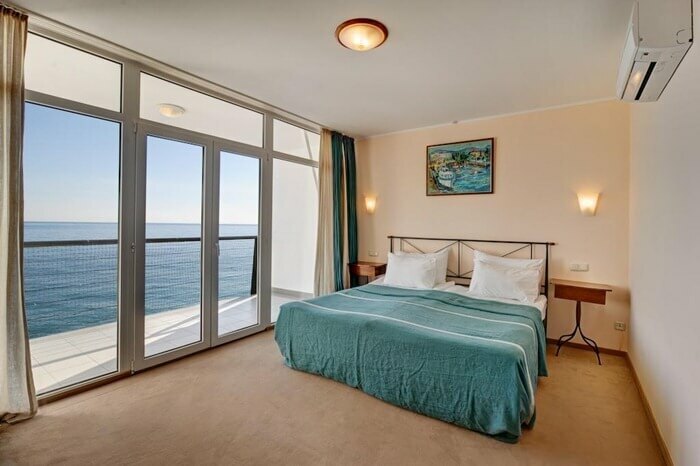 The hotel has 55 rooms. The cost of the most affordable room in August is 7,900 rubles per day( breakfast included), in May - 3,800 rubles / day.
1. Bristol 3 *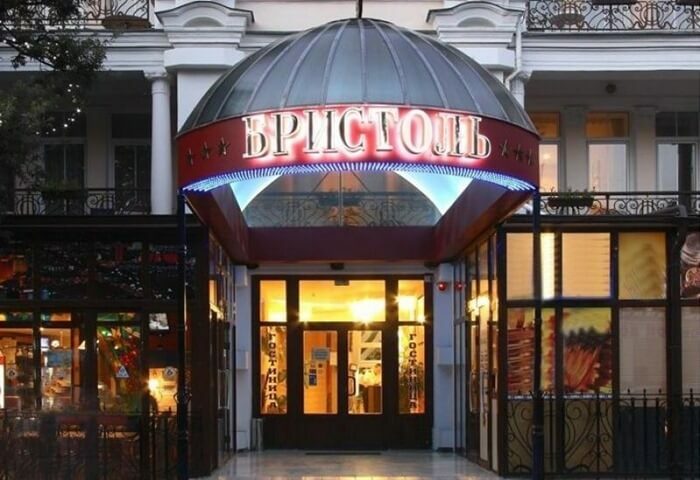 It will be quite comfortable to stay on the waterfront and in the hotel "Bristol" .At guests' disposal are an indoor swimming pool, a sun terrace, a sauna, a Turkish bath, a massage room, a fitness center, a restaurant, a bar, a tour desk, a gift shop, etc.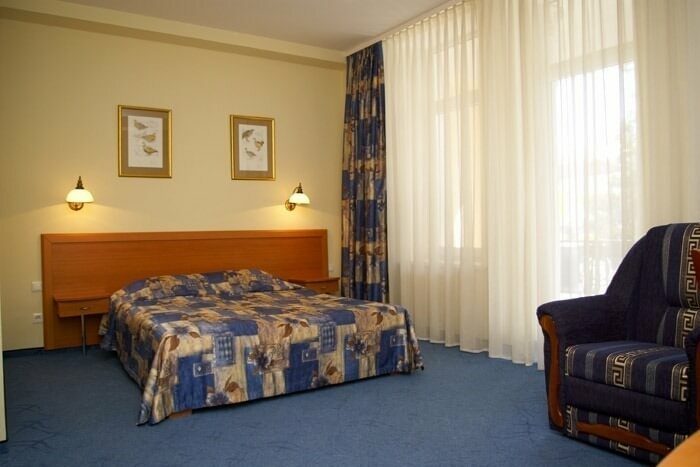 108 rooms are presented in 6 categories. The cost of a double standard room in August will be 5 900 rubles per day.