Ecological tourism has appeared relatively recently, however it is rapidly gaining popularity. According to the agency "TurStat", in 2016 more than 9 million people became closer to nature, visiting one of the natural national parks, sanctuaries or reserves in Russia. It is expected that next year they will become even more - in fact, 2017 in the Russian Federation is declared the "Year of Ecology".In the meantime, presents the top 10 most popular ecotourism destinations in Russia .
Contents:
10. Nizhnyaya Kama National Park( Tatarstan)
9. Khvalynsky National Park( Saratov Region)
8. Specially Protected Natural Territory Russian North( Vologda Region)
7. Kandry-Kul "(Bashkiria)
6. Shushensky Bor National Park( Krasnoyarsk Territory)
5. Prielbrusye National Park( Kabardino-Balkaria)
4. Curonian Spit National Park( Kaliningrad Region)
3. National Park"Pribaikalsky »(Irkutsk region)
2. Sochi PrirPark projectile loader( Sochi)
1. Elk Island( Moscow)
10. National Park "Lower Kama"( Tatarstan)
reserve was established for the preservation of meadow and forest landscapes in the Republic of Tatarstan. The territory of the park embodies the best features of the central strip of Russia - a green plain, bordered by a multitude of rivers and streams, with forests and groves. One of the most popular hiking trails among tourists is a walk through the places, which in its captured in the pictures Shishkin, as well as a kayak trip along the river Kama.
9. Khvalynsky National Park( Saratov Region)
There is something to see in Khvalynsky - there are a lot of cultural objects on the territory of the reserve, from ancient settlements to an ethnographic museum. In addition to sightseeing itineraries, you can live in the park in a separate cottage or guest house.
8. Specially Protected Natural Territory "Russian North"( Vologda Region)
Five unique natural sites, more than 50 lakes and numerous cultural monuments, revealing the richest past of the north of Russia. Visitors can go on 13 tourist routes, and also stay for longer periods in tourist complexes and private boarding houses.
7. Kandry-Kul Nature Park( Bashkiria)
Kandry-Kul is one of the largest lakes in Bashkiria, popular among fans of tourism and water recreation. To organize crowds of tourists and minimize damage to nature, the eponymous nature park was created. Money from the visitors goes to ennobling and maintaining the cleanliness of the park.
6. Shushensky Bor National Park( Krasnoyarsk Territory)
"Shushensky Bor" is rich in vegetation and living creatures - more than 800 plant species( 11 listed in the Red Book), 270 bird species, almost 60 species of mammals. Visitors are offered hiking and car routes, for mountaineers - mountain trails, and for those who want to relax from urban life for a longer period - places in the camp site and cottages.
5. National Park "Elbrus"( Kabardino-Balkaria)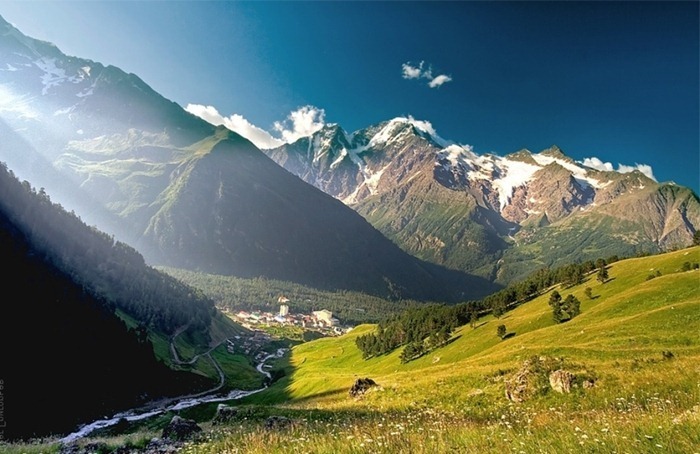 One of the best ski resorts in Russia. The infrastructure there lags far not only from foreign, but also from domestic counterparts. But since tourists continue to go there, despite the difficulties, it means that the skiing there is really amazing.
4. Curonian Spit National Park( Kaliningrad Region)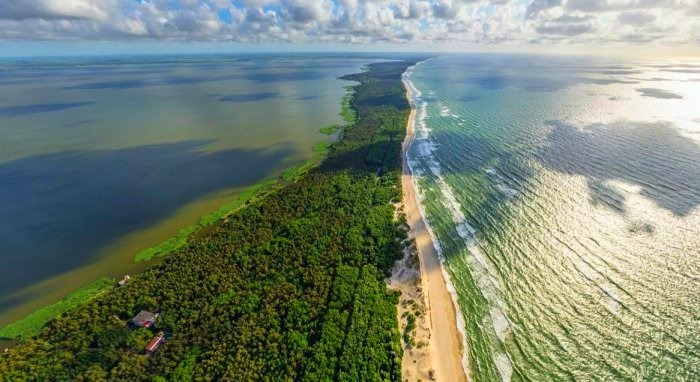 A narrow sand strip separating the Curonian Lagoon from the Baltic Sea and featuring a variety and richness of landscapes. Although this is the smallest natural park, it is also one of the most visited by ecotourists from all over Russia - about 400,000 people rest there annually.
3. National Park "Pribaikalsky"( Irkutsk Region)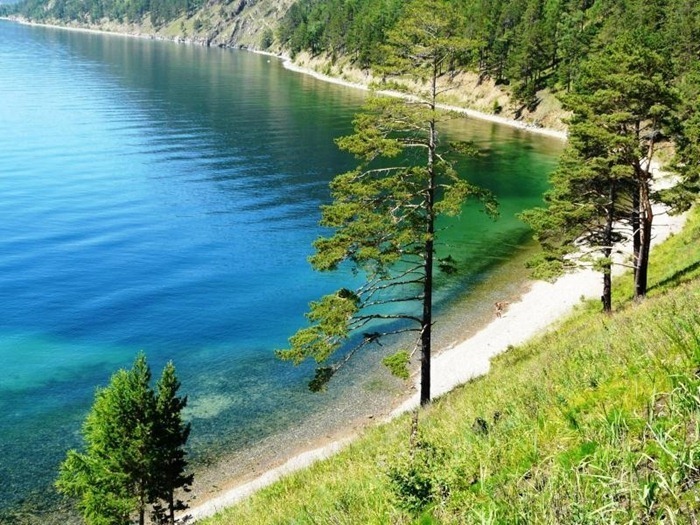 Only in this park you can admire the legendary Baikal seal - the only freshwater seal in the world. There are several routes of different duration and complexity, as well as the possibility of staying at the hostel or in the cottage. You can also visit a variety of cultural and archaeological sites, from ancient rock art to the sacred among the shamans of the island of Olkhon.
2. Sochi Natural Park( Sochi)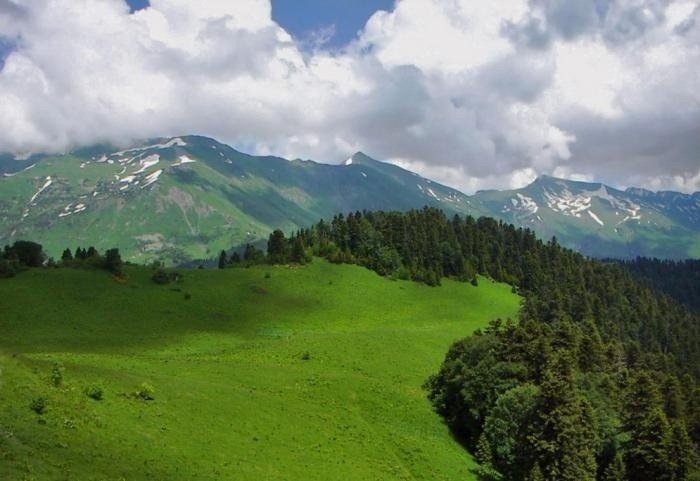 Visitors are invited to go on more than 30 sightseeing routes and admire the unique nature, rich in subtropical flora and a multitude of rivers and streams that make an unforgettable impression.
1. Elk Island( Moscow)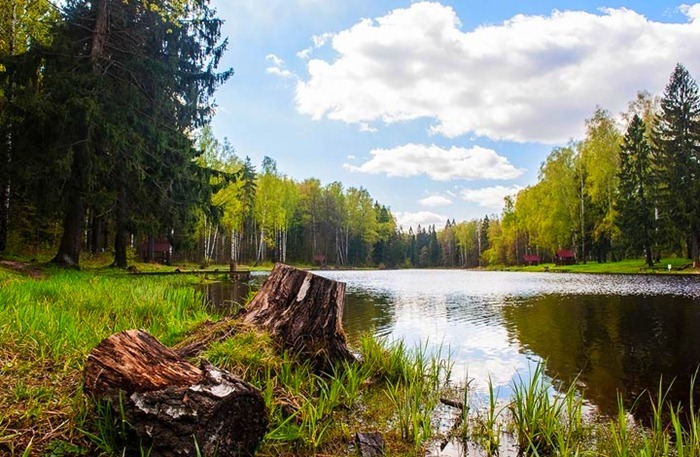 And the most popular place for ecotourists was "Losiny Ostrov" - it is visited annually by 7 million people. Basically it is, of course, the inhabitants of Moscow and the nearby cities of the Moscow region( the Queen or Balashikha).Especially guests like "Elk Biostation", where you can see moose and feed them.