Every year, closer to December, writers, directors and producers try to release several thematic films and cartoons dedicated to Christmas and New Year. And this means that the famous "Irony of Fate" has long been replaced with a blue screen.
Today we offer an interesting top ten, which included the best films for the New Year holidays and Christmas. The Top includes only modern Christmas films, filmed no earlier than 2011.
Contents:
10. "Old" New Year
9. Ice Age: Giant Christmas
8. Deadly Christmas of Harold and Kumar
7. With me this is what happens
6. Firs 2
5. What else do men say
4Christmas Sponge Bob!
3. Christmas with Moody's family
2. Secret service of Santa Claus
1. Lost Christmas
10. "Old" new year
The action of comedy melodrama unfolds in a city that never sleeps. On New Year's Eve in New York, the life paths of a person who hates holidays, an old man dying in a hospital, a simple secretary and a famous producer are closely intertwined.

9. Ice Age: Giant Christmas
The cartoon lasts only 25 minutes, but in creating a New Year's mood, he simply has no equal. Naturally, there will always be an eternal hunt for the acorn, and the salvation of the whole world from the loss of Christmas.

8. Deadly Christmas Harold and Kumar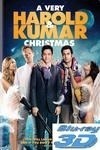 The bosom friends have the gift of getting into incredible adventures. This time they tear off the party, burning the magnificent spruce that belonged to Harold Lee's testicle to the ground.

7. With me that's what happens
Films for the New Year holidays are filmed not only in Hollywood. The events in this drama of Russian production are unfolding on December 31.All the characters are looking for meaning in life, and they are all somehow lost and unhappy.

6. Firs 2
The New Year comedy shows the continuation of the stories started in the first part. Released in 2012, the film in theaters was watched by over four and a half million people.

5. What else do the men say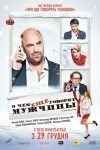 Sasha managed to get into the binding, quarreling with the wife of a high-ranking official of security agencies. To help a friend, of course, come Slava, Lesha and Camille. Fleeing, four friends are locked in the office of an advertising agency and are looking for a way out of a difficult situation.

4. Christmas Sponge Bob!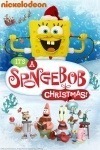 Movies for New Year's holidays are not necessarily filmed - Christmas animation is no less interesting and entertaining. Released in 2012, the cartoon is dedicated to the New Year adventures of the amusing Sponge Bob and friends.

3. Christmas with the Moody Family
The Australian Christmas series introduces the audience to an incredible family in which Christmas turns into a real nightmare. There will be fights, unsuccessful gifts, family quarrels and shocking revelations.

2. Secret Service of Santa Claus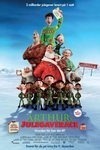 New Year's cartoon has collected at the box office more than $ 140 million. In the center of the story, the task facing Santa every year is to deliver the best New Year's gifts to every house at any cost.

1. Lost Christmas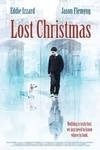 The drama of British director John Haye tells the story of a man who has lost his memory, but has a unique opportunity to help people find what they have lost. Alas, not all losses can be returned easily and simply.