Before the New Year is a stone's throw away - it's time to reflect, how to spend the New Year's holiday of 2017 , where to go and what to do. In the tourist market, the eyes run from offers, many options - from relaxing on the beach with a child to a boarding house with a rich cultural program, where you can comfortably drive your own car. Readers are invited to the most interesting options.
Content:
Where to go for New Year's holidays 2017 cheap

1. New Year in European countries
2. Egypt
3. Ski resorts in Bulgaria

Where to go for New Year holidays with children

1. Finland
2. Belarus
3. Ethnographic Park"Ethnomir"

Where to go on New Year's holidays in Russia

1. Tour of the Golden Ring
2. Moscow and St. Petersburg
3. Altai

Where to go to Europe on New Year's holidays

1. United Kingdom
2. Mountain ski resorts in Europe
3. New Year's shopping in Italy

Where to go on New Year's holidays at sea

1. Maldives
2. Cuba
3. Canary Islands in January
Where to go for New Year's holidays 2017 cheap
1. New Year in European countries
Not the mosta cheap type of recreation, but you can find budget options. First of all, these are the countries of the former socialist camp, for example, Poland and Slovenia. In both countries there are many monuments of architecture, museums and excellent hotels. And for Christmas and New Year - an extensive entertainment program. For those who intend to visit more than one country, there are bus tours with accommodation in inexpensive hostels and a lot of excursions.
2. Egypt
Traditionally, it is considered the cheapest beach holiday in the winter, however, it's a bit cold during the New Year holidays. But the temperature is more than filled with pyramids, diving and a lot of entertainment for tourists. You can consider a little more expensive, but less hackneyed options - for example, Vietnam or Sanya, China, as well as Thailand.
3. Ski resorts in Bulgaria
Great option for those who like to just ride on the road without pathos. Popular resorts are Borovets, Pamporovo or Basco.
Where to go for New Year holidays with children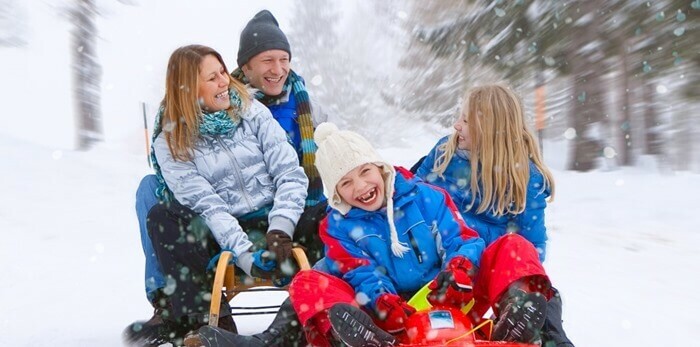 1. Finland
The country where Santa Claus lives will please the child with the village of Santa, and parents can offer a lot of entertainment - from New Year's fairs, water parks, museums, Finnish saunas to reindeer trips and winter fishing.
2. Byelorussia
You can go to the neighboring country - Belarus, namely in a sanatorium and a hotel near the Belovezhskaya Pushcha. There is the highest tree in Europe - as much as 45 meters, it is more than a hundred years old. And children will get acquainted with wildlife and see animals in safe enclosures - foxes, wolves, roe deer, various birds, squirrels, beavers.
3. Ethnographic Park "Ethnomir"
Budget and yet interesting options - the program of New Year holidays and vacations from Ethnomir( this is the most impressive ethnographic park in Russia).Children and parents will be equally interesting, but at the same time will allow more money for gifts.
Where to go on New Year's holidays in Russia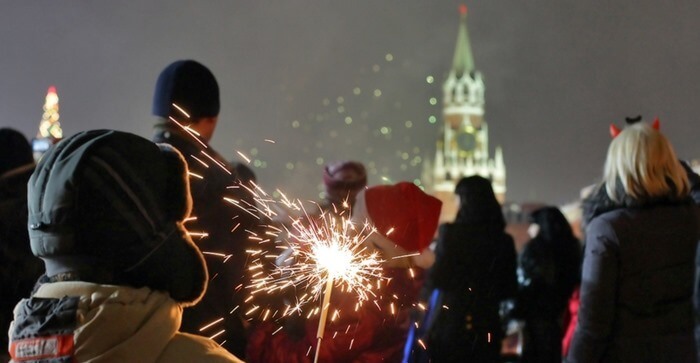 1. Tour of the Golden Ring
The cities of the Golden Ring can be easily reached by car, having booked the hotel in advance. The ancient Russian cities of stunning beauty, where everything breathes history, where in winter it is so cozy with modern comfort. You can save a little by picking up hotels near the city.
2. Moscow and St. Petersburg
One of the undoubted leaders in the list of the most popular cities in Russia for the New Year. You can rent an apartment not in the city itself, but in some boarding house nearby - so with the rich cultural and entertainment program of both capitals you can avoid the city's minuses in the winter, such as slush and noise.
3. Altai
For lovers of outdoor activities you can recommend the ski resorts of Altai. In addition, tourists can arrange a fun ride on dog sledding and visit many attractions, for example, the Blue Lakes, which are especially beautiful in winter.
Where to go to Europe on New Year's holidays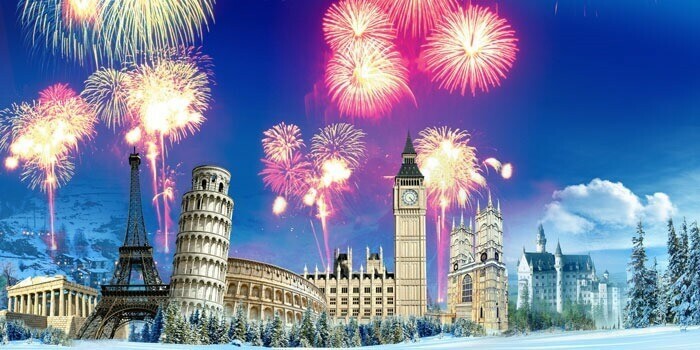 1. UK
Old good England on Christmas Eve, when the doors are decorated with wreaths of holly, smoke is poured from the pipes, and grandmothers are reading fairytales to her grandchildren sitting by the tinsel decorated with a tinsel. Let the reality and slightly differs from the Christmas stories of Dickens, but everything is just as magical. Tourists will be able to visit the grandiose celebrations in Trafalgar Square, the fair in Chelsea, Cruises on the Thames, attractions Hyde Park.
2. Ski resorts of Europe
For lovers of outdoor activities, it is an excellent opportunity to see other skiers and to show oneself - to visit ski resorts. There are many options - the Alps, Scandinavia, the Pyrenees and the familiar Carpathians. Rest can be chosen according to your taste - youth, family, active or quietly-measured.
3. New Year shopping in Italy
For shopaholics there is nothing better than Italy, because there just under the New Year is the season of sales. Discounts reach insane 70-80%!The most popular cities are Milan and Rimini.
Where to go on New Year's holidays at sea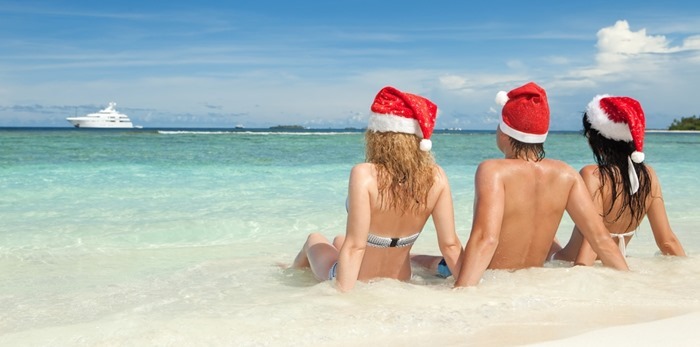 1. Maldives
For those who appreciate solitude, the ideal option is the Maldives. They do not like to disturb the tranquility of holidaymakers, so that no loud music, from which for a kilometer you have to stop your ears, no otvyaznyh parties, no night discos. In the Maldives it's good to just relax on white sand at an ideal temperature( +27 degrees), bathe in the warm sea, dive, visit the spa and relax. Minus Maldives is a high cost of travel and rest, but it can be reduced if you take care of your holiday in advance and choose a hotel not on the first line.
2. Cuba
Among the Latin American countries it is first of all possible to recommend Cuba - the New Year falls just in the middle of the dry season, when the heat is small and the humidity is low.
3. Canary Islands in January
The Canary Islands with their stunning, full of contrasts nature( black basalt mountains against the backdrop of a gentle turquoise sea) are simply made for people who do not tolerate heat. The temperature there rarely rises above 23 degrees, and the sea is warm.