To the question "What do you primarily pay attention to when looking at a woman?" Most men called their lips. Well, where else do they have to look? Below - awkwardly, in the eyes - scary. Therefore, we diligently paint the lips and look for them the best shine. And to combine the beauty with the useful, give preference to good cosmetics with a caring effect.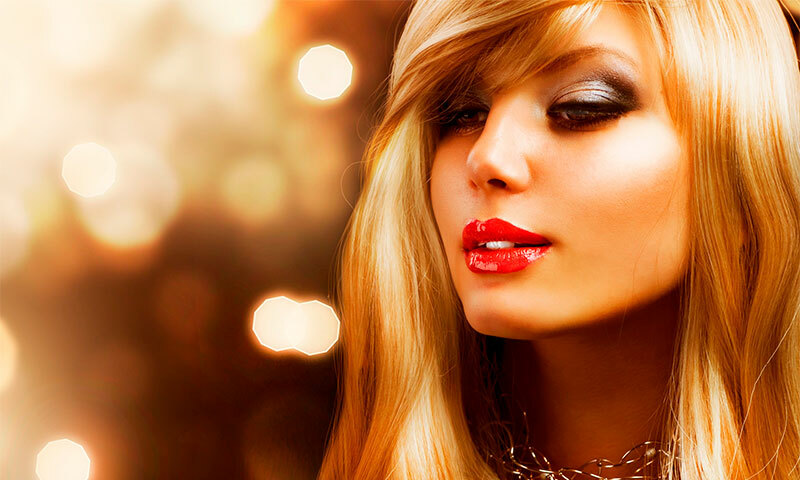 Contents:
Lip Gloss which company choose
Best liquid lip glosses
The best "hard" lip glosses
The best glosses increasing the volume
What lip gloss to buy
Lip glosses of which firm to choose
In the cosmetics store, eyes run away from a hugechoice of lip glosses, produced by many well-known and not very firms. Of course, many women are guided primarily by the shade and the effect of radiance. But to begin with it is better to be defined with the favorite manufacturer, and the suitable means in its assortment for certain will be.
If you do not have special preferences yet, or just want to try something new, we advise you to pay attention to the brands that deserve the most good reviews of customers.
Quality lip glosses with a grooming effect are produced by such companies:
1. L'Oreal Paris
2. Christian Dior
3. Maybelline
4. Nyx
5. IsaDora( brand belongs to the Swiss company Invima AB)
6. Kryolan
7. Ga-De
8. Oriflame
9. Avon
These products are easily found in cosmetics stores or ordered from consultants of grid companies.
Best liquid lip glosses
Liquid lip glosses are the most common and convenient form of release. As a rule, these are plastic or glass bottles with an applicator, a brush or a spatula, less often - soft tubes with a rounded tip-dispenser. It is convenient to apply them, but for this you have to use both hands.
Infallible Mega Gloss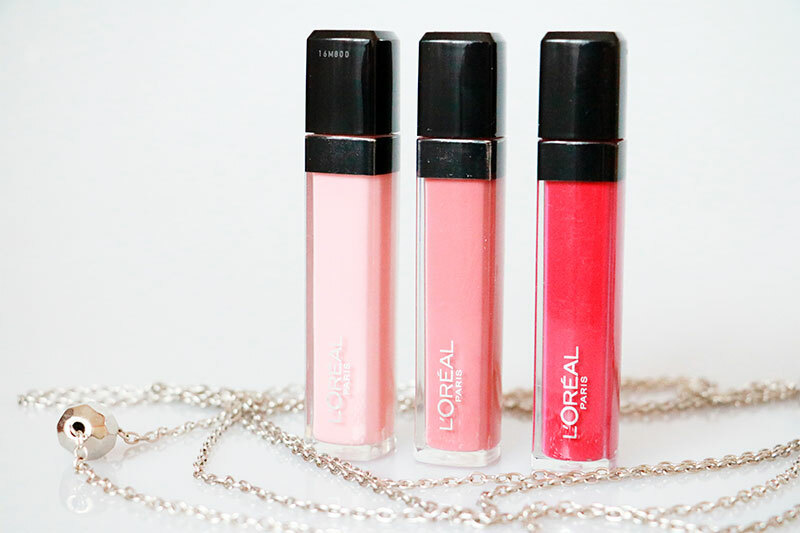 The palette of the L'Oreal range of 24 shades is represented by four different effects: cream, sparkling, fluorescent and matte. The formula of this novelty contains hyaluronic acid and antioxidants, slightly increases the volume of the lips and rejuvenates the skin. A very convenient applicator is made of soft material and has a unique shape in the form of a curved blade with a narrow tip.
Pros:
Convenient and accurate application, a lot of gloss is gained in the deepening of the applicator;
Softens and nourishes the skin of the lips;
Has a pleasant smell;
Durability 3-4 hours;
Tightly closes, does not leak;
Rich choice of shades - from bright neon to natural nude;
Does not drain or roll;
Economically consumed;
Despite the popularity of the brand, it is affordable.
Cons:
The handle of the applicator is short;
The sticky compound is felt on the lips.
Despite the variety of different shades, this shine perfectly fits any lipstick of the appropriate tone. And if you want supersiyaniya, in the same line you can find the tube Top Gloss Push Up, after which the lips seem fuller and get a bright mirror shine.
Nyx Butter Gloss - nourishes and restores the skin

Glitter-balm on the market is presented in 34 shades. The formula with the maximum pigment content provides a rich color and a glossy coating on the lips. The positioning of the product as a balm is also justified: it includes regenerating and nourishing components.
Pros:
Pleasant creamy texture;
Unobtrusive odor;
Rich colors - you can use it yourself, instead of lipstick;
Softens lips, but does not feel by itself;
Holds up to two hours( of course, if you do not eat or drink);
Decent volume - 8 grams.
Cons:
Slightly sticky;
Without pencil, it spreads out beyond the lip contour.
This shine is ideal for summer and windy weather: thanks to its formula, it protects the lips from cracking and drying.
Ga-De Icon Shine-Up - the amazing brilliance of diamonds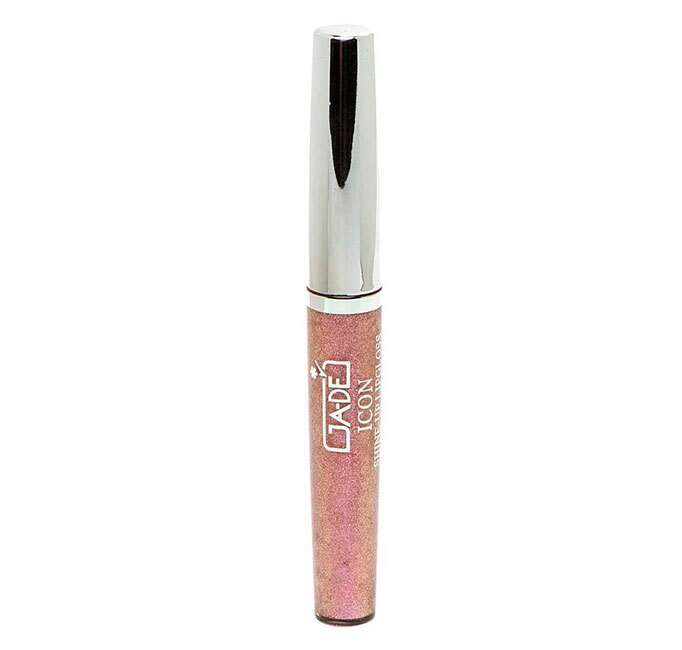 It is made with the use of natural oils, plant extracts and vitamins, thanks to which it provides intensive moisturizing and softening to the lips. The ruler contains about 20 colors, and the fine-pearl mother of pearl in each of them creates the effect of diamond scattering on the lips. The volume of the bottle is 5 ml.
Pros:
Very beautiful intense shine;
Comfortable classic tassel;
Economical consumption;
The texture is pleasantly felt on the lips;
Low price.
Cons:
May sweat into the folds of the lips;
Too sweet smell - not everyone likes it.
For everyday work make-up this shine is too bright and shining. But for a fun party, it fits the best.
The best "hard" lip glosses
Solid shines are usually available in the form of a pencil or traditional lipstick, sometimes in tubes or jars( in the second case, the agent is applied with fingers or with separate brushes).Such products often contain beeswax or are made on a cream base. They protect lips well, but do not make them sticky.
IsaDora Twist-Up Gloss Stick - intensive moisturizing and comfortable form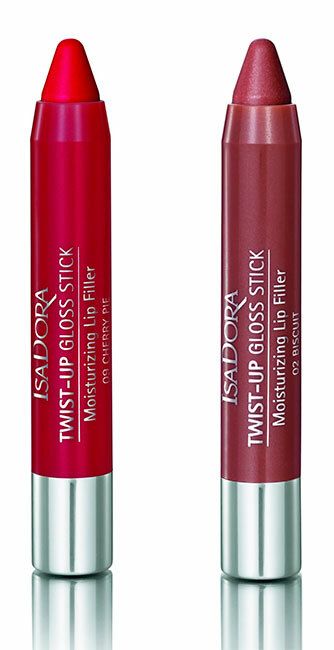 Filling gloss in non-standard performance of lipstick-pencil well stains every crease of skin. The product contains collagen and hyaluronic acid, which give the lips extra volume and smooth their surface. A convenient twisting pencil with an abundance of shimmers in our market is presented in 10 shades.
Advantages:
It is convenient to apply and distribute over the lips;
Delicate and clean tones;
Intensively softens and moisturizes the skin;
Holds up to 3 hours;
Evenly applied and not rolled;
Does not create a sticky film, it feels nice;
Gives a pronounced effect of moist lips.
Cons:
The pencil body is flimsy, the mechanism creaks when wrenched;
A small stick size - quickly erased;
Shimmer in the composition of the shine is rough.
Twist-Up is ideal for those who are not too friendly with liquid formulations and traditional applicators, but want to get a bright glow on the lips and ultra-moisturizing.
Baby Lips Balm & Blush - non-standard multiproduct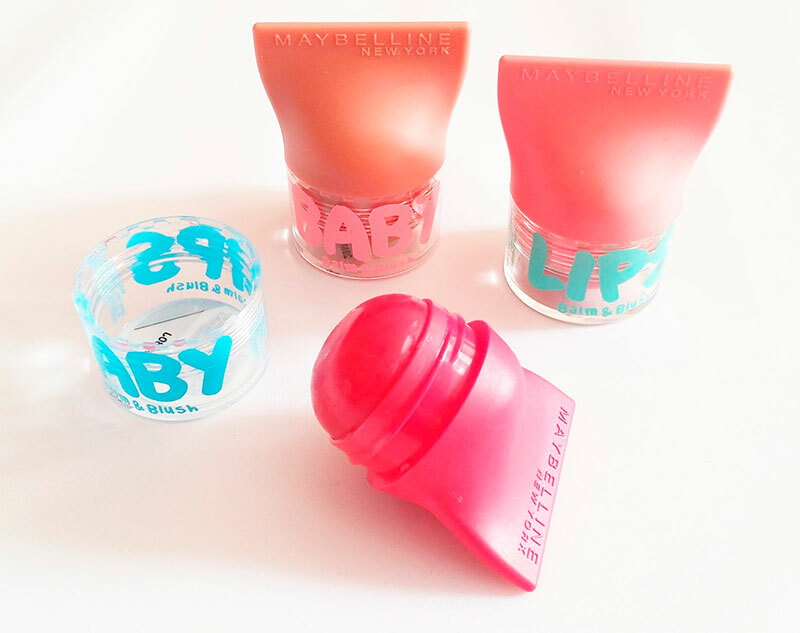 Unusual, although not revolutionary, approach to creating combined cosmetics was demonstrated by Maybelline. She combined in one bottle lip gloss and solid rouge. Both these products were already in the manufacturer's lineup, but in a pair they were much more in demand. The formula contains vitamins and nutritious vegetable oils. The series includes 5 popular shades.
Pros:
Despite the fact that the ball is rather big, it is quite convenient to apply gloss;
Pleasant smell - sweet, sweet, but not cloying;
Soft texture and comfortable feeling on the lips;
Suitable for sensitive skin;
Inexpensive, like any mass market product.
Cons:
Minimal pigmentation, and it disappears in an hour;
It is easy to get dirty when opening and closing;
For blush, it's all the same zhirnovat.
To create a long-lasting bright makeup Balm & Blush is hardly suitable. But if you just need to create a gloss and emphasize the natural beauty literally on the run, it's better not to find the means.
Kryolan GLAMOR LIP "Lip Shine Cream" - professional approach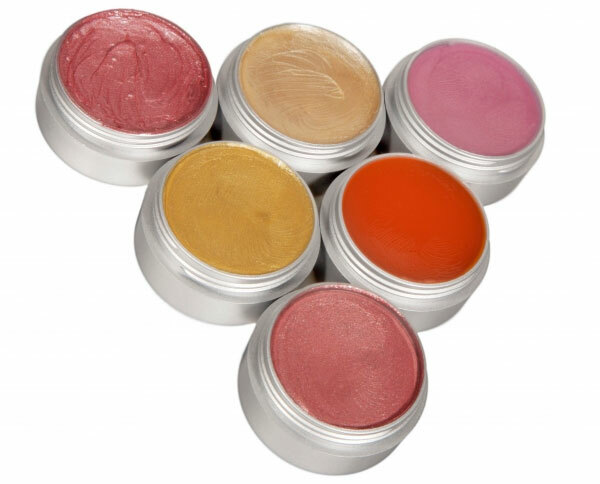 Gloss for professional make-up with a palette of 18 persistent colors sold in compact jars. Has a creamy texture, a pleasant aroma and gives a pearly radiance on the lips.
Advantages:
Creates the effect of natural moist gloss;
Can be applied simply with your finger, if so convenient;
looks after hygienic lipstick;
Very resistant.
Cons:
Colored glitters are slightly dry;
It is difficult to find on a free sale, like any professional cosmetics.
This shine will undoubtedly appeal to fans of natural make-up and will last on the face for as long as possible.
The best shine increases the volume of
The secret of cosmetics for increasing the volume of the lips is in the special components that accelerate blood circulation in the tissues. These properties are red pepper, menthol, extracts of cinnamon and ginger, some essential oils. Many of them cause a slight burning sensation, but what can not be tolerated, for the sake of seductive volume. For a long-lasting effect, peptides that retain moisture in the upper layers of the skin of the lips are added to such glosses.
Addict Lip Maximizer - volume without burning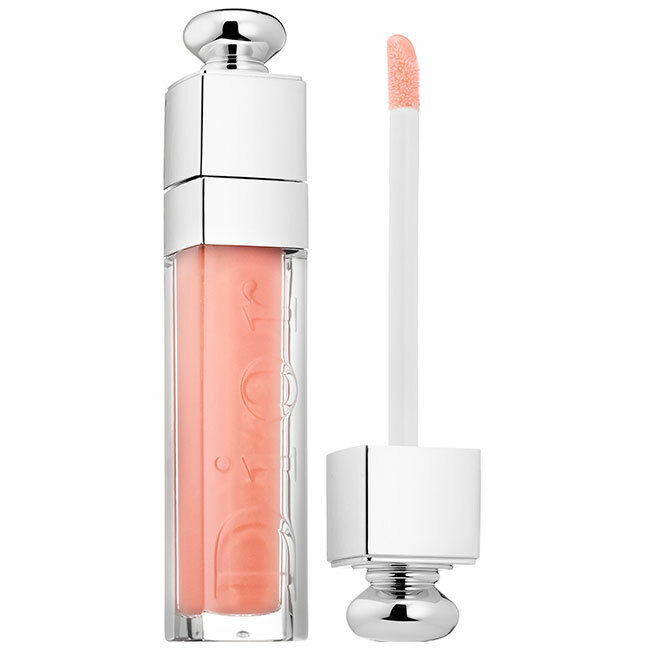 Luxurious product from Dior, giving instant volume to the lips due to the presence of active collagen. When applying gloss on the skin, there is a pleasant chill instead of the usual burning sensation. Smoothes and moisturizes the lips, making them soft and smooth, and the gel structure does not allow the gloss to spread over the contours or roll down on the lips.
Pros:
Stunning mirror gloss;
Small but soft and comfortable applicator;
Excellent moisturizing and caring for the skin;
Smoothes the surface of the lips;
Long lasting - up to 3 hours;
Does not contain rigid shimmer.
Cons:
Very expensive;
Sold in one color - gently pink.
Raskoshelivshis at this shine, you will not regret the money spent. This cosmetic product gives your lips an instant volume without unpleasant burning. And most importantly - provides them with gentle care.
Avon 3D Plumping - maximum benefit and maximum volume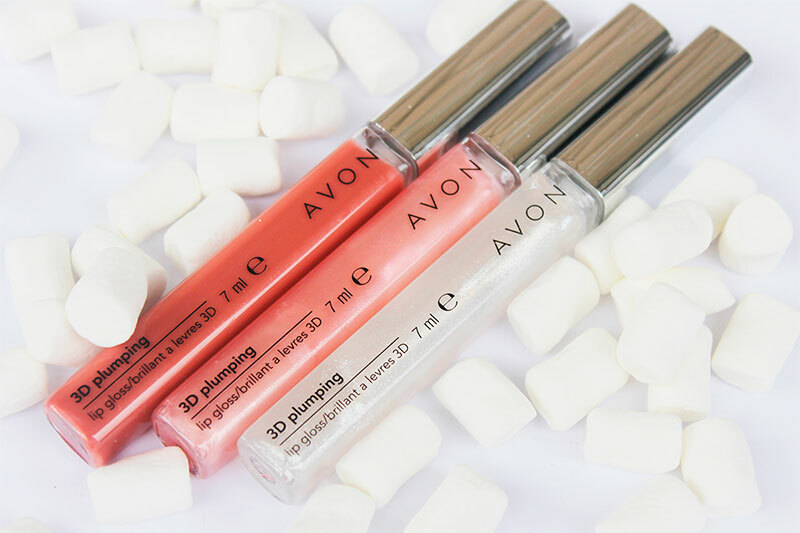 The formula of this shine is enriched with collagen, jojoba oil, pomegranate extract, caffeine and "beauty vitamins": A, C and E. The palette consists of 5 shades, including a colorless, non-sticky structure of the remedyIts wearing is more pleasant and creates a seductive glossy effect.
Pros:
Lips look radiant and well-moistened;
The bottle is screwed tightly and does not flow;
Large volume - 7 ml;
Resistance up to 2 hours.
Cons:
Brush is small, you have to type the tool several times;
A little pinch after applying - a loved one is also better not to kiss.
3D shine from Avon undoubtedly increases the volume of the lips, and really, not optically, but you need to get used to this feeling.
Oriflame Beauty Maxi - instant effect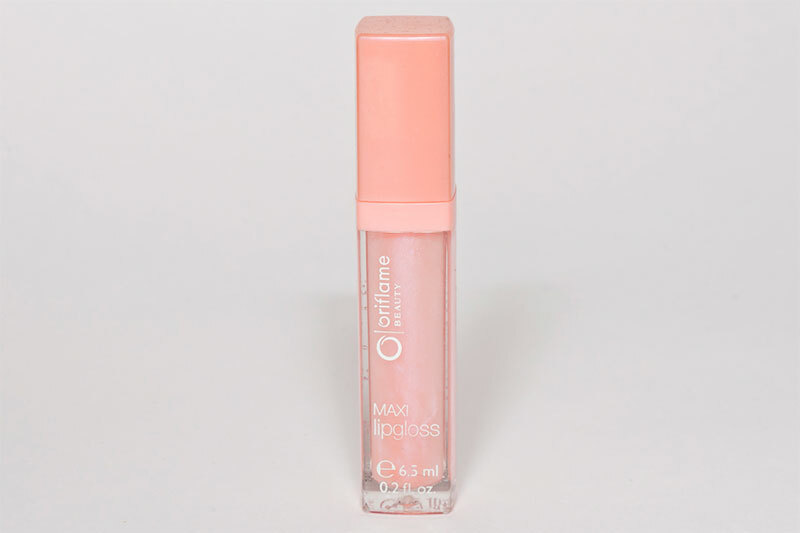 This blitz tool will also make the lips succulent and plump. Shine stimulates the natural circulation of blood in the capillaries and simultaneously saturates the upper layers of the skin with moisture. Produced in the form of a gel in bottles of 6.5 ml.
Pros:
Tightly tightened;
Does not dry the skin of lips;
Gives a nice mother-of-pearl radiance;
Convenient brush;
The product does not stick and does not spread.
Cons:
The effect of the increase is not long( about half an hour);
Strange "pharmacy" smell;
Only 2 shades - pink and colorless.
We advise you to apply Oriflame shine immediately before going out, as the effect of "Botox" lips is not very long.
What lip gloss to buy
1. If you like to experiment with shades and gloss effects, it's worth looking at the Infallible Mega Gloss palette from L'Oreal.
2. For hot or too windy weather, Nyx Butter Gloss balm shine will be an ideal choice - it will protect lips from cracking and drying.
3. From the cold and cold winds of the lips, IsaDora Twist-Up shine-pencil will save. It will suit those who do not really like liquid funds with applicators.
4. A bright and unique image will help those who love incendiary parties and club parties create Ga-De Icon Shine-Up, shining on the lips no worse than diamond dust.
5. Masthead for every girl who prefers natural make-up is a multiproduct from Maybelline. A successful blend of lip gloss and Baby Lips Balm & Blush blush will quickly bring beauty to life on the go.
6. If there's nowhere to hurry, but you want to correct make-up less often, stop at the professional cream shine of Kryolan Glamor Lip.
7. When the lips lack the fullness, the problem elegantly decides luxury glitter Addict Lip Maximizer.
8. It's a pity for Maxim's expensive money from Dior? You can refer to more affordable shine with a lip enhancement effect - 3D Plumping from Avon or Beauty Maxi from Oriflame.