In the last decade of November 2014, Moscow should open the largest shopping center in Russia - Aviapark. Its area will reach 290,000 square meters. However, even this giant is far from the huge malls included in our today's Top-5.
The largest shopping centers of the world include not only all kinds of shops, but also amusement parks, cinemas, water parks and even artificial beaches.
Contents:
5. Istanbul Cevahir( Turkey, Istanbul)
4. West Edmonton Mall( Canada, Alberta)
3. New South China Mall(
) 2. Dubai Mall( UAE, Dubai)
1. NewCentury Global Center( China, Chengdu)
5. Istanbul Cevahir( Turkey, Istanbul)
Europe's largest shopping center has 6 floors and accommodates 343 stores, 14 elite restaurants, 34 snack bars, 12 cinemas, bowling.
In the center are the second largest clock in the world - the height of each digit reaches 3 meters. The area of ​​the center is 420 000 sq. M.meters.
4. West Edmonton Mall( Canada, Alberta)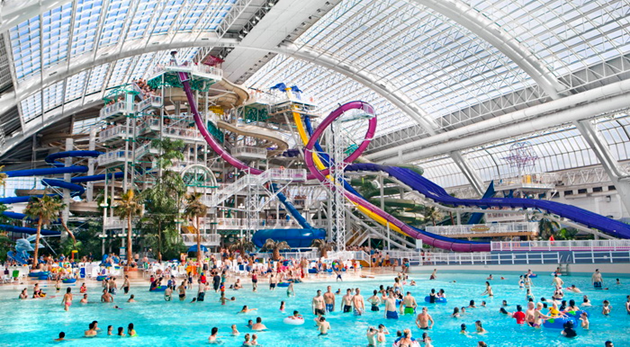 800 malls are located on the territory of the mall, the largest amusement park under one roof, bowling, mini-golf, ice rink. It is noteworthy that the shopping center opened in 1981, but over the years has significantly increased in area.
Until 2004, it was the West Edmonton Mall that was considered the world's largest shopping center. Every year, the mall is visited by more than 28 million people.
3. New South China Mall( China, Dongguan)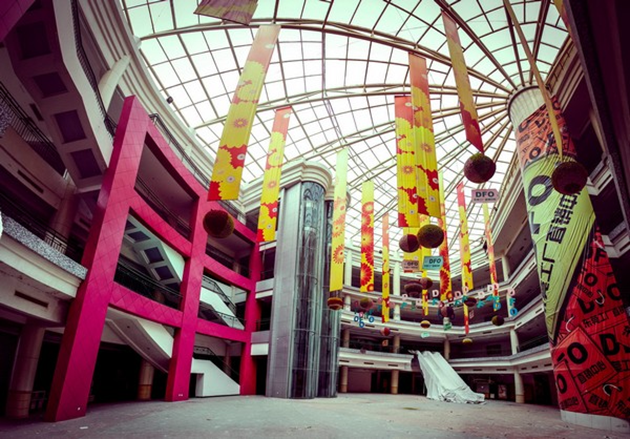 Almost 700 thousand square meters of area is used only by 1%.The remaining 99% are empty halls, in which there are rare shops and a couple of snack bars. The complex built in 2005 was clearly too big for Dongguan, not too large by Chinese standards, with a population of "only" 6.5 million people.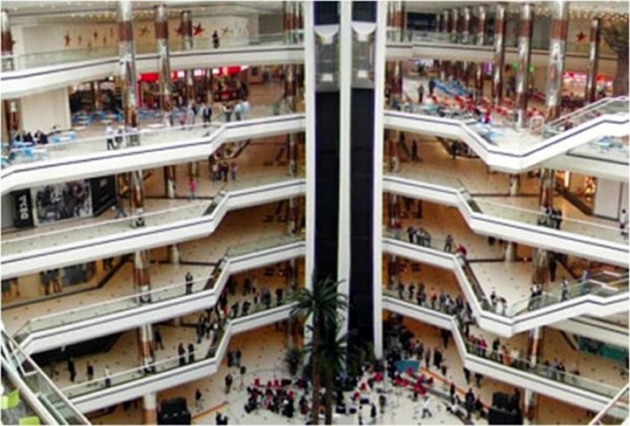 In addition, the huge structure was extremely unsuccessfully planned and located away from the main transport arteries of the metropolis.
2. Dubai Mall( ASE, Dubai)
On the territory of 350 thousand square meters there are 1200 shops, bowling, skating rink, 22 cinemas, 120 restaurants, a huge aquarium and even a five-star hotel. Built in 2009, the Dubai Mall is one of the main attractions of the UAE.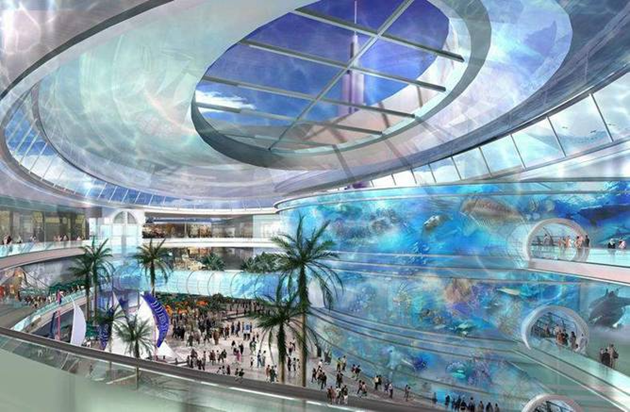 Visitors come to the mall not only for successful purchases, but also to admire one of the most beautiful fountains in the world, the jets of which reach 128 meters in height.
1. New Century Global Center( China, Chengdu)
The world's largest trade center was inaugurated in June 2013.The area of ​​the huge building is only slightly inferior to the area of ​​the state of Monaco. In addition to many shops in the center there is a 14-room cinema, a water park "Paradise Island", a skating rink, an artificial beach, offices, hotels. The imagination of visitors amazes their own artificial sun, which shines around the clock and even warms visitors with its warmth.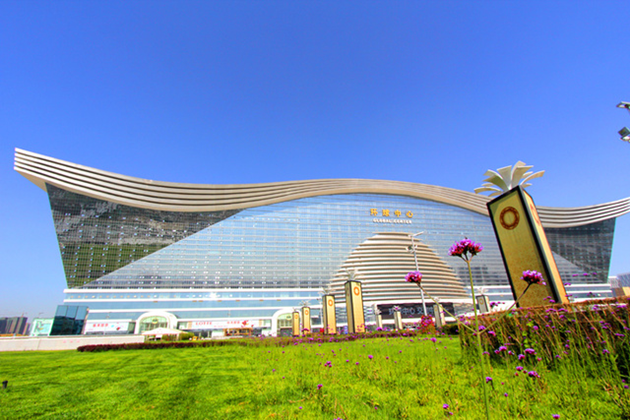 The New Century Global Center has 18 floors, while the building was built in just one year.