Such a variety of models of mobile electronics as in 2015, in the rating of smartphones of past years was not. Yesterday's novelties and flagships are rapidly becoming obsolete, new, naturally, no less good and functional come to their place. It is noteworthy that manufacturers stopped increasing the size of new products, and also drew attention to the segment of inexpensive devices, equipping them with some flagship technologies and keeping reasonable prices.
Read the current rating of smartphones in 2016.The review includes the best news from buyers' reviews. Everyone will find the best phone for the price and quality.
Contents:
15. Sony Xperia E4g
14. Acer Liquid Z410
13. Huawei P8
12. HTC Desire 826
11. Meizu MX5
10. Xiaomi Mi Note Pro
9. The HTC One M9 +
7. Sony Xperia Z3
5. Sony Xperia Z5
5. Nexus 5X
4. LG G4
3. Apple iPhone 6s Plus
2. Apple iPhone 6
1. Samsung GALAXY S6

Comparison of the flagships of 2015: Xperia Z3 +,Galaxy S6 edge, LG G4, One M9
15. Sony Xperia E4g
The novelties of smartphones in 2015 do not necessarily cost sky-high money. Xperia E4g - an affordable solution from Sony can be purchased for 10 700 rub .The smartphone received such premium features as support for 4G LTE, as well as power saving mode Ultra STAMINA, which allows you to recharge for a week without recharging. The low price makes this phone a good gift for the New Year.
14. Acer Liquid Z410
One of the most inexpensive smartphones included in the rating has the following characteristics: DTS sound processing technologies, stereo speakers, 4 core processor, LTE support, 1GB of RAM and 8GB built-in, synchronous shooting from two cameras. The price is about 8 500 rub .
13. Huawei P8
Price: 30 150 rubles.
This is the most delicate gadget, included in the rating of the flagships. His "fiery motor" Kirin 930 received a rare design: 4 cores Cortex-A53 operate at 1.5 GHz, and 4 more cores are cope with a high load of 4 A53 cores, overclocked to 2 GHz. Work in 4G networks, 5.2-inch screen, 3 GB RAM and 16 GB ROM, and a powerful battery( 2680 mAh) make Huawei P8 one of the best smartphones in the "price-quality" ratio.
12. HTC Desire 826
The smartphone has the following characteristics: 8-core processor, 1-1.7 GHz, IPS-screen, 2GB of RAM, 16GB built-in + microSD, support for LTE, and 13 MP camera. The cost of the device is about 20 500 rub.
11. Meizu MX5
Meizu products are often among the best flagships of smartphones. The rating of 2015 is also not without this famous Chinese brand. It carries "on board" 5 version of Android, 3 GB of RAM and 16 to 64 GB of ROM, 8 cores MediaTek Helio X10 MT6795T( 2.2 GHz).Cost: 27 500 rubles for the version 16GB.
10. Xiaomi Mi Note Pro
Features: 5.7-inch screen, 8-core 2.5GHz processor, 4GB of RAM, 64GB of user memory, two cameras( the main one with 13MP resolution, and the front 4MP).The device supports LTE Cat networks.9, as well as fast charging technology. The average price: 36 300 руб.
9. Lenovo Vibe Shot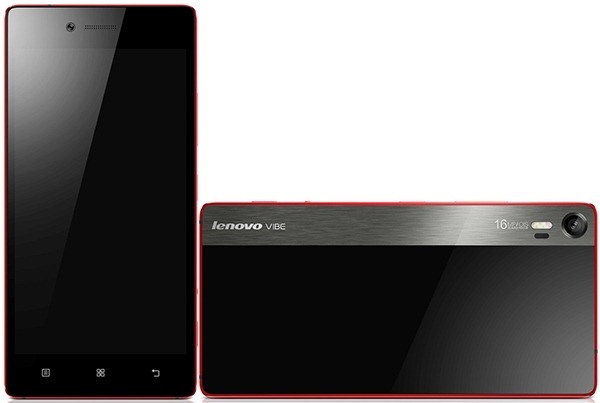 Average price for Russia: is 30 000 rubles.
The rating included a novelty from Lenovo, an eight-core, 5-inch camera phone with Android 5.1.Its main feature is a 16 megapixel rear camera with a backlight sensor( BSI) with a resolution of 16: 9.The Lenovo Vibe Shot has a switch from simple mode to "professional".In this mode, a wide range of options are available, including manual focus, exposure, ISO, and white balance. The performance of the device is enough for the most modern games and applications.
8. HTC One M9 +
Increasingly, newer smartphones get "plus" models that have better characteristics and a greater set of features than those available in the main flagship from OEM.HTC One M9 + is equipped with a 5.2-inch Super LCD3 display standard Quad HD.With a 20 megapixel camera, you do not have to blush for fuzzy photos. And under the hood of the device is the eight-core MediaTek MT6795T, with a performance of 2.2 GHz, 3 GB of operative and 32 GB of free space.
You can buy the device for 43 000 rub.
7. Sony Xperia Z3 +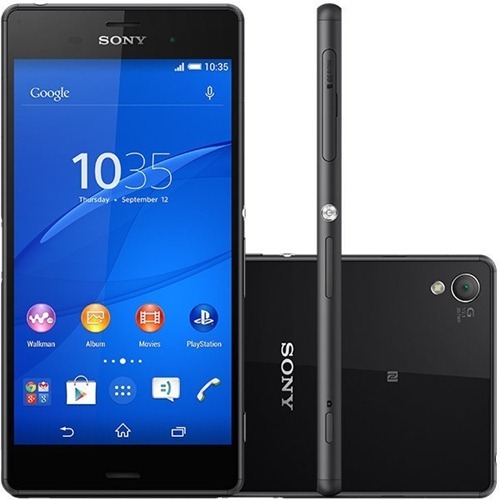 The best smartphone from the company SONY was presented for the Russian market on May 26, 2015.Since the previous version of Z3 showed a high sales rating, the company decided to release the upgraded version of Z3 +.
New received a modern processor Qualcomm Snapdragon 810, the function of ultra-fast charging of the battery Super Fast Charging, 3 GB of RAM and 32 GB of internal storage. The resolution of the front optics increased from 2 to 5 megapixels. You can buy a device for 37 000 rubles.
6. Sony Xperia Z5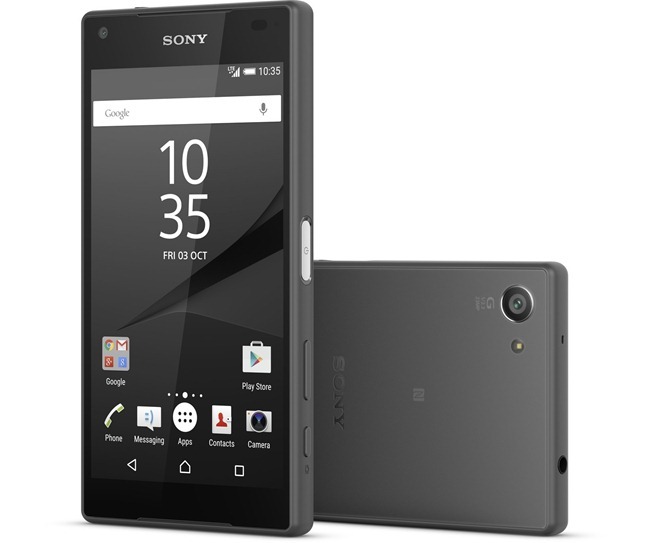 A pearl in the Xperia collection. This phone with a 5.2-inch FullHD screen should appeal to those who like large mobile phones. The pleasant features of the device include: protection of the case from dust and moisture, the presence of a fingerprint scanner, 23-megapixel camera and a large battery - 2900 mAh. There is good news: the display is very bright, and even under the scorching sun you can view images and text on the screen.
New from Sony is equipped with the same Qualcomm Snapdragon 810, as Xperia Z3 +.The smartphone is running a "candy" version of the Android 5.1.1 Lollipop OS.
Average price: 45 000 rubles .
5. Nexus 5X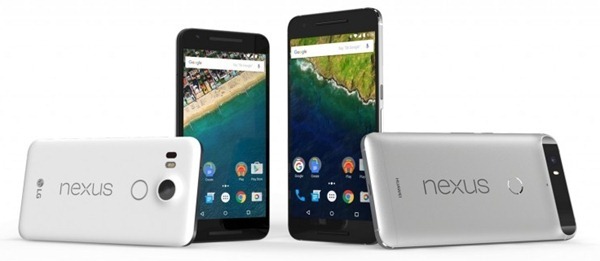 Smartphone with 5.2-inch display - more than just a six-core device with a fingerprint scanner and the latest Android 6.0.Its 12.3-megapixel camera takes pictures of high quality even in low light conditions. This is achieved due to enlarged pixels of 1.55 microns, which allow you to capture more light. Chip Qualcomm Snapdragon 808, 1800 MHz and video processor Adreno 418 "trace" to the game even at high settings were without "brakes".
With a fully charged 2700 mAh battery, the Nexus 5X will stand for 20 hours in continuous talk mode( but its owner is unlikely).
In Russia, the smartphone is sold for 31 055 rubles and more expensive.
4. LG G4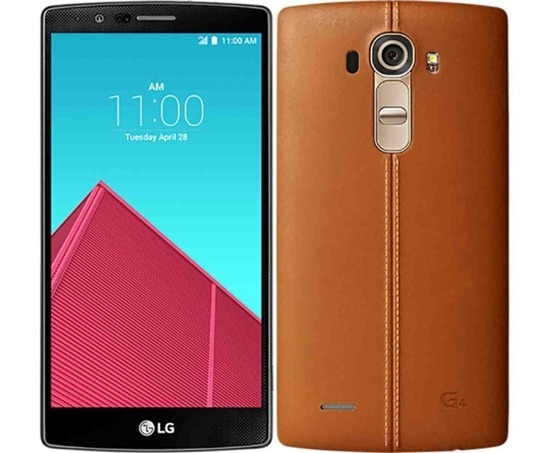 LG G4 sales start on April 29, 2015.The main technical features of the model: True HD IPS display( 2560 x 1440 pixels), a diagonal of 5.5 inches, a Qualcomm Snapdragon 808 processor, as well as 3 GB of RAM and 16 MP in the main camera with a laser focus. The cameraphone is available in several body versions, including a stylish leather back cover. Price: 34 650 rub.
3. Apple iPhone 6s Plus
Smartphones iPhone 6 Plus and iPhone 6 are pretty much the same, except for the display size and adding optical image stabilization in the new version of the device.
The iPhone 6s Plus is equipped with a 5.5-inch IPS LCD panel( 1080 x 1920 pixels), 64, 128 or 16 GB of internal memory and 1 GB of RAM, the Apple A8 processor along with the M8 coprocessor. Games Epic Zen Garden, Asphalt 8: Airborne and Modern Combat 5 on the API Metal( a new development tool Apple) perfectly illustrate what new iPhones and their A8 chipsets are capable of.
In Russia, a model with 64 GB is offered for 57,090 rubles , not everyone is ready to give such money, so the rating of the younger model was higher.
2. Apple iPhone 6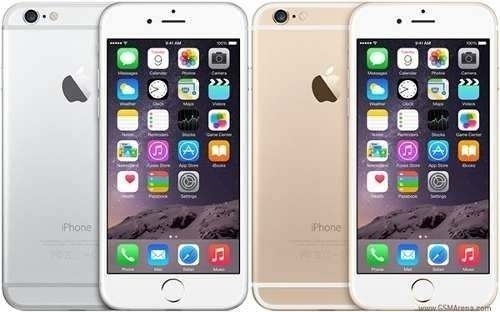 The sixth iPhone has a 4.7-inch display, three color variations, three options for the amount of internal memory. There is a gadget based on the A8 processor, as well as the M8 coprocessor. It costs gadget 50 000 rub.
1. Samsung GALAXY S6
Heads up the rating of smartphones in 2015 the new flagship from Samsung. S6 has an updated design and an unusual color scheme. Like many of the best smartphones of 2015, it is made of glass and metal - after meeting the wishes of buyers, the manufacturer finally refused plastic. The thickness of S6 is only 6.8 mm. By analogy with "apple" devices GALAXY S6 is presented in three versions - with 32, 64 or 128 GB of internal memory.
The price for the model will start from 31 000 rub.
Comparison of the flagships of 2015: Xperia Z3 +, Galaxy S6 edge, LG G4, One M9