The most expensive bed in the world( 3 photos + video)
June 2, 2013 Great Britain celebrated a special holiday - the 60th anniversary of the coronation of Queen Elizabeth II.Many manufacturers decided to time for this event the creation of special products, which will epitomize the grandeur of this date. The British company Savoir Beds, specializing in the production of elite beds, did not stand aside and decided to create something exceptionally unique. They made 60 copies of truly luxurious beds, appropriately named - Royal Beds( "royal beds").Of course, this number Savoir owners have chosen for good reason - it is dedicated to the 60th anniversary of the coronation of the Queen.
Presentation of the creations of the company Savoir Beds took place in London at Kensington Place. The price for one copy of an upscale bed was $ 175,000.This cost automatically made the Royal Bed in the list of the most expensive beds in the world, and also paved the way for the Guinness Book of Records.
The royal bed was designed by Mandeep Dillon, who was inspired by a bed specially designed for the British royal family in the 17th century. At that time the monarch's bedchamber was the center of political life in Europe. In fact, it was an official hall, where the bed was like a throne. The splendor of the bed, decorated with carvings and gilding, symbolized the wealth and power of the British monarchy.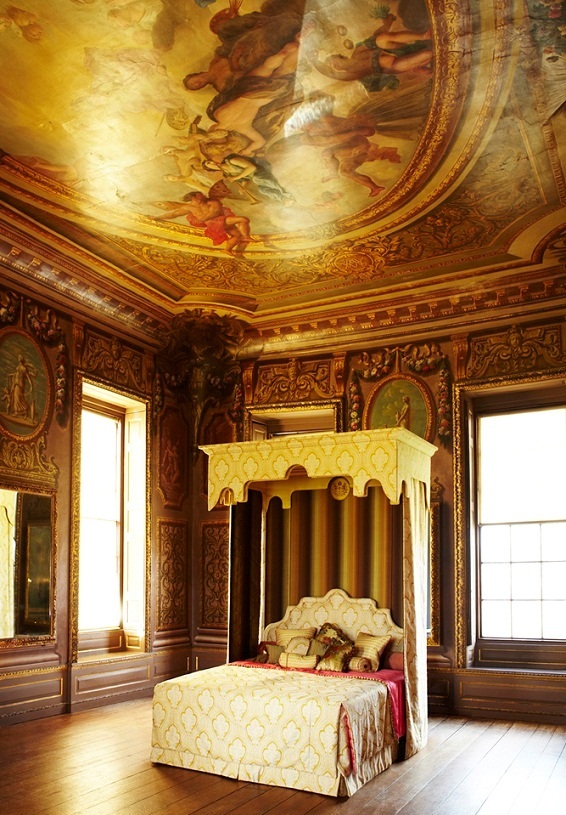 For the production of beds Savoir Royal Beds only environmentally friendly materials are used. Indeed, unique is the fact that the mattress and pillows are filled with horsehair, and Mongolian cashmere was chosen as the lining. According to the developers, horse hair is better than all materials regulates the temperature regime of the body. The embroidery of the canopy of the royal bed was used 2500 kilometers of silk.
A significant role in such a high cost of Royal Beds is played by the production method, which is carried out with the use of handwork. More than 600 hours of labor were spent on decoration, manual carving and fit.