ASUS ZenFone 3 Zoom ZE553KL 64Gb. Review and Feedback of Owners
ZenFone 3 Zoom is equipped with two high-quality main cameras. The first based on the latest sensor Sony IMX362 with large pixels( 1.4 microns) has a wide-angle lens with a large aperture( f / 1.7) and a matrix of 12 megapixels with support for ASUS SuperPixel technology. It is designed for shooting everyday scenes, including in low light. SuperPixel technology achieves a 2.5-fold advantage in light sensitivity compared to the iPhone 7 Plus. In addition, the camera supports optical and electronic image stabilization to minimize blurring in photo and video, uses a color correction sensor to improve color reproduction and allows you to record video in 4K / Ultra-HD format. The second of the main cameras - with the same resolution of 12 megapixels and optical magnification of 2.3 times - serves to get high-quality close-up pictures.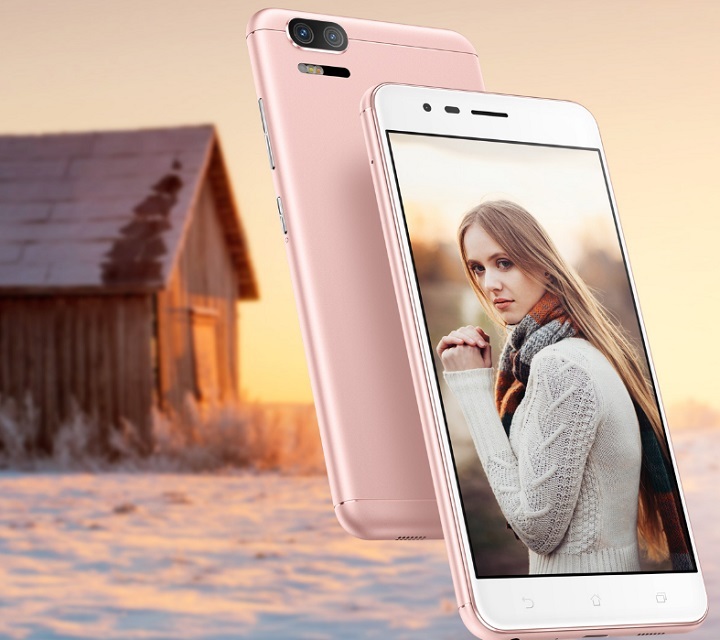 In addition to optical zoom, you can use the digital zoom function, which gives a total image magnification of 12 times. Switching between cameras takes place instantly, and their combination gives an amazing depth of field - and professional-looking photos. In ZenFone 3 Zoom mode, the camera can adjust many different shooting parameters, such as white balance, exposure number, focal length, ISO level and shutter speed.
ZenFone 3 Zoom is equipped with a triple autofocus system ASUS TriTech +, which includes a technology of two-pixel phase autofocusing, similar to that used in SLR cameras. Phase sensors for focusing are contained in each pixel of the photosensitive matrix, which provides the fastest and most accurate focusing, even for moving objects. In addition, the ASUS TriTech + system includes tracking autofocusing( both for photos and for video shooting) and laser autofocus, triggered in just 0.03 seconds.
On its official website ASUS posted comparative photos of ZenFone 3 Zoom and iPhone 7 Plus, which show that ZenFone 3 Zoom demonstrates better shooting in panorama mode, better color reproduction, better copes with night shooting and macro photography.

In a blind test comparing cameras flagship smartphones and DSLRs Canon 5D Mark II, held in June 2017 among readers hi-tech.mail.ru, ASUS ZenFone 3 Zoom took the 4th place, and bypassed the SLR camera, as well as the best in the world(according to the authoritative resource Dxomark) smartphone HTC U11.Editorial hi-tech.mail.ru commented: "ZenFone 3 Zoom surprised: Smartphone does not belong to premium category, but readers liked its bright photos."
ZenFone 3 Zoom has a high quality front camera with a 13 megapixel sensor Sony IMX214 and ASUS SuperPixel technology, which can additionally increase the photosensitivity in half. When shooting in low light conditions, the smartphone screen becomes bright white, playing the role of flash. In combination with software functions such as "Improving the portrait" and "140-degree panoramic selfies", this camera allows you to receive self-portraits with high detail, excellent quality - and with all your friends in the frame.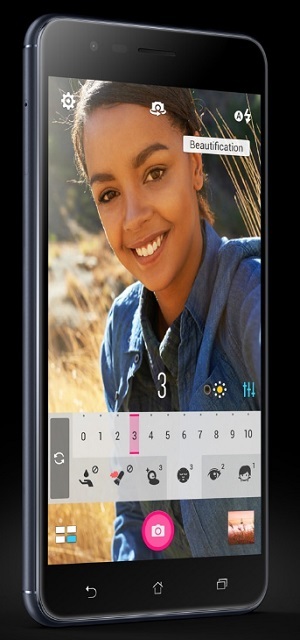 Listening to music with ZenFone 3 Zoom, you dive into the world of sounds that ordinary smartphones simply can not reproduce - because only ZenFone 3 Zoom supports SonicMaster 3 technology and is certified to play high-definition audio.
As we can see, this smartphone does not have any weaknesses at all. Typically, the flagship is a very average battery, while the powerful ZenFone 3 Zoom battery can run twice as long as the 7th iPhone or Samsung Galaxy S8 without charging, and its price is half the price.
ASUS ZenFone 3 Zoom takes first place in top-10 best flagships for 2017 .
ASUS ZenFone 3 Zoom ZE553KL 64Gb vs. ASUS ZenFone Zoom ZX551ML 64Gb
In the directory of smartphones Asus already has a model called Zoom, which was released in 2015-2016 and was the first attempt of the Taiwanese manufacturer to create a camera phone, even outwardly this smartphone was stylized as a camera. This model is called ASUS ZenFone Zoom ZX551ML.Specifications ZenFone Zoom ZX551ML 64Gb: a 5.5 inch screen with a resolution of 1920x1080 pixels, an operating system Android 5.0, 64 GB of permanent and 4 GB of RAM, there is a slot for a memory card up to 64 GB.Battery capacity - 3000 mAh.4-core Intel Atom Z3580 processor. Without a fingerprint scanner.
Main camera 13 mp, front 5 mp.
As we can see, the difference in the technical characteristics between the first Zuma and the current one is huge. The new model has a more powerful battery, a different processor, a dual camera, a fingerprint scanner. And it is impossible to confuse this model with a purely external appearance, despite the same size.
Prices
The average price in Russia is 28,000 rubles. Buy ZenFone 3 Zoom ZE553KL 64Gb on AliExpress can be for 24.6 thousand rubles( shipping to Russia is free).
Reviews
As of today ASUS ZenFone 3 Zoom ZE553KL 64Gb received 66% of fives for reviews in the Yandex Market . Below are the reviews of ASUS owners ZenFone 3 Zoom ZE553KL 64Gb from various sites.
see also Best smartphones Asus
ASUS ZenFone 3 Zoom - the flagship of the Taiwanese manufacturer Asus, which went on sale in March 2017.ZenFone 3 Zoom has a serial number ZE553KL and comes in two varieties: with 64 GB of permanent memory and 128 GB, and the second version on sale in Russia is almost non-existent, so in this brief review we'll talk about the ASUS ZenFone 3 Zoom ZE553KL 64Gb
ASUSZenFone 3 Zoom ZE553KL 64Gb
The screen is 5.5 inches with a resolution of 1920x1080 pixels, the operating system is Android 6.0, 64 GB of permanent and 4 GB of RAM, there is a slot for a memory card up to 2 TB( combined with a slot for a second SIM card).Battery capacity - 5000 mAh. The battery life of talk time in 3G networks is up to 48 hours, when browsing Web sites on a Wi-Fi network up to 25 hours, in standby mode up to 42 days. ZenFone 3 Zoom supports the technology of accelerated charging( 10 minutes of recharging will be enough for an additional 5 hours of talk time).8-core processor Qualcomm Snapdragon 625 MSM8953.There is a fingerprint scanner.