In addition to the beautiful beaches in Thailand, there are many places that are worth visiting an inquisitive tourist. Today we present to your attention the top 10 interesting places in Thailand for excursions.
Contents:
1. White Temple
2. Channels of Bangkok
3. Grand Palace
4. Aquarium "Underwater World" in Pattaya
5. Nong-Nuch Park
6. Similan Islands
7. Big Buddha Statue
8. ProvinceKrabi
9. James Bond Island
10. Crocodile farm
1. White Temple
This unique structure is built entirely of white stone, which emphasizes the purity of the Buddha. It is located in the province of Chiang Rai and attracts thousands of tourists every day. When the church was erected, glass was also used. The purpose of the temple, however, is not so much religious as tourism - because of its unusual and attractive appearance.
2. Channels of Bangkok
A walk through the canals of this city in boats is also a journey through the city's main transport system, because the channels appeared here before roads. Those who want to avoid traffic jams in land transport, use it only by boat, and for tourists this is certainly an unusual and exciting adventure.
3. Grand Palace
This place is the main attraction of Bangkok and attracts with its beauty and wealth. The fact is that the territory is located not just one Palace, but a whole complex of structures, many of which are covered with pure gold. Earlier, the rulers of Thailand lived here, and now the buildings are given to state institutions and museums.
4. Underwater World Aquarium in Pattaya
This is a huge modern aquarium with tunnels, in which vibrant and colorful inhabitants of the sea live. Visitors can see all this beauty thanks to the unique design of the aquarium, in which the effect of presence is created.
5. Nong-Nuch Park
This park is one of the largest botanical gardens in Thailand. In this park everything is adapted for tourism. In addition to unusual and rare plants and trees, there are also restaurants, cafes, swimming pools. In Nong-Nuch Park there is an amazing collection of dwarf trees, as well as the famous Butterfly Garden, in which you will find more than 1500 species of these insects, among which there are the largest butterflies in the world of Attacus Atlas.
6. Similan Islands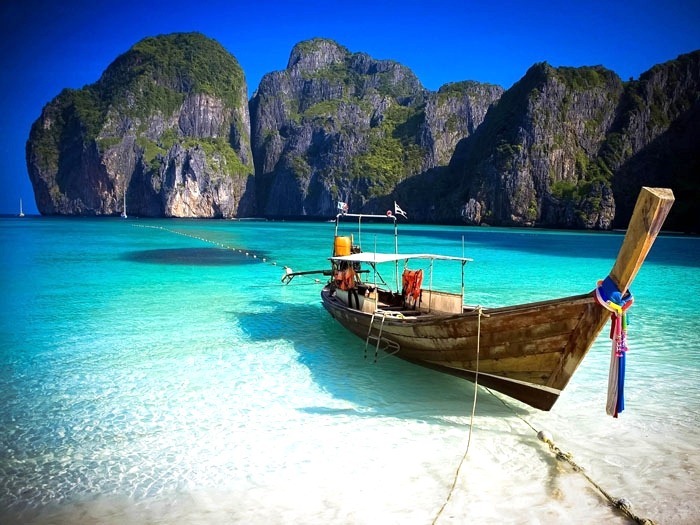 This is a nature reserve, which is located 100 km from Phuket. It is a great place for diving. Local marine residents are not afraid of people, because there is not practiced fishing or underwater hunting.
7. Big Buddha statue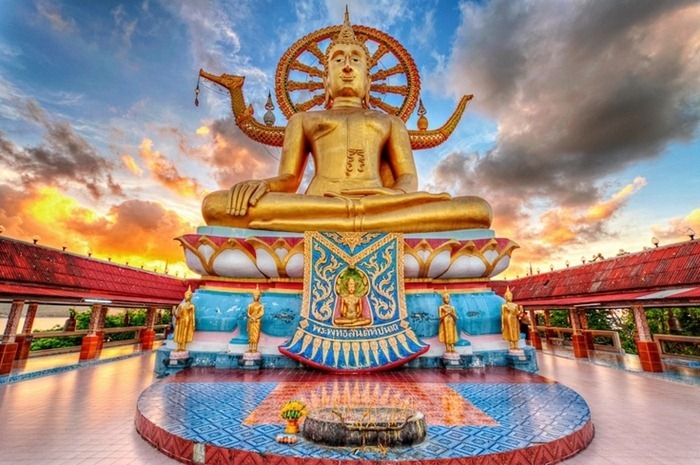 This statue is located near the temple of Wat Phra Yai, and it is led by the gilded steps. Before this staircase there are bells for prayer, and if you strike this bell, then according to tradition, the karma of a person should improve.
8. Krabi Province
This province is known for its picturesque beaches and rocky caves, some of which even have small temples. From here you can also go on an excursion to the four islands, where you can see the unusually beautiful nature and relax.
9. James Bond Island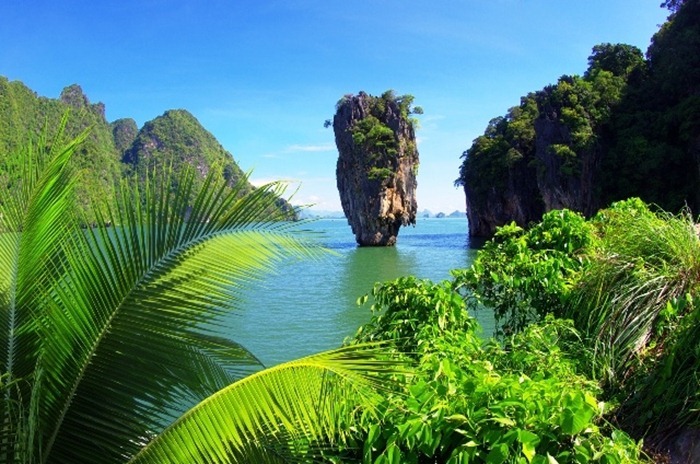 It was on these islands that one of the film parts of the "Bondiana" took place near the caves of the Phang Nga Bay. In addition to the popularity of these places, it is simply very beautiful and colorful, there are many rocky coasts, coves and caves.
10. Crocodile farm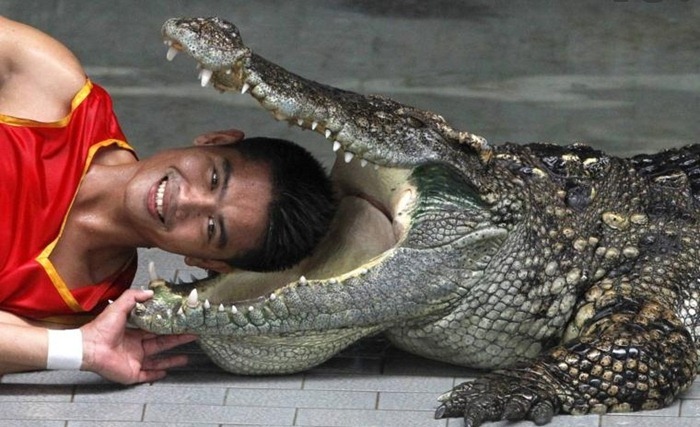 In Thailand, is the world's largest farm for breeding crocodiles, as well as a small zoo next to it. This complex is located 30 minutes drive from Pattaya, and will not leave indifferent any fan of wildlife.