How to choose ironing and straightening: we make a beautiful hairstyle
Each representative of the weaker sex, dreams of beautiful and well-groomed hair. Free time for trips to beauty salons is sometimes just not there. And money for regular visits to such institutions, not every woman will have enough.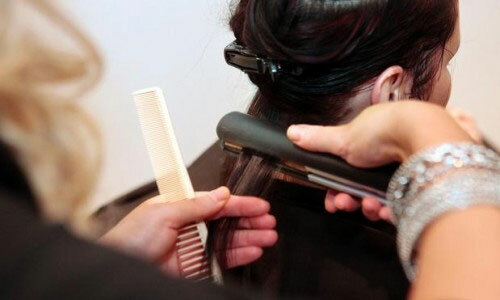 How to become clear from the name of this device, its main task is to straighten hair. Hair straighteners have a number of distinctive features that are important to consider before buying. In this article we will tell you about these features and how to choose a hair iron.
We choose a covering of plates hair iron
Choosing a hair iron, the first, with what it is necessary to be defined it with a covering of plates. It depends on them how safe it is to use the device for your hair. To date, there are the following types of wax iron plates:
Metal
Ceramic
Tourmaline
Tungsten
Jadeite
Titanium
Teflon
Hair straighteners with metal plates cause the most discontent among buyers. It is worth such a device is relatively cheap, but the quality of its work, you will not be satisfied.
The whole thing is that the metal does not warm up evenly, as a result of which, in some places, overheating points appear on the plate, which burn out the hair, which can damage the structure of the hair and cause split ends. The use of such a device is the most unsafe for the hair.
The most common are hair iron with ceramic plates. Ceramics heats uniformly and keeps the temperature well, which contributes to a more smooth sliding of the plates. When using such a rectifier, your hair will retain shine and elasticity, and will not be brittle.
To the disadvantages of choosing ceramic hair iron, it is possible to attribute the fact that when laying, on the ceramic plates adhere the cosmetic means with which the hair was treated before laying. Therefore, after each use of the device, it is recommended to wipe the plates with a damp cloth.
In some hair straighteners, ceramic plates contain in their structure a variety of vitamins, moisturizers and conditioners. Thanks to this, additional hair care and protection are provided during styling.
Some manufacturers of ironing for hair, on ceramic plates make the spraying of the precious natural mineral tourmaline. Such a device is characterized by a smooth surface, so that better gliding through the hair is ensured.
Tourmaline has an ionizing effect, which removes part of the statistical electricity from the hair, which makes them more smooth and obedient. Such a device is completely safe, however it is relatively expensive.
Titanium plates for ironing hair, quickly heat up and cool down. Such a device provides greater safety when used and good paving resistance. Rectifiers with titanium plates allow you to more accurately adjust the temperature to the desired value.
Titanium is an expensive metal, so most often hair iron manufacturers use it together with ceramics.
Rectifiers with jadeite plates, will give your hair a natural sheen and a longer effect of straightening them. Thanks to the fact that you can use this device, both on dry and wet hair - you can save time.
Very expensive are ironing hair with tungsten plates. Such a rectifier heats up quickly and evenly. The styling made with this device lasts a long time, even without the use of various varnishes and foams.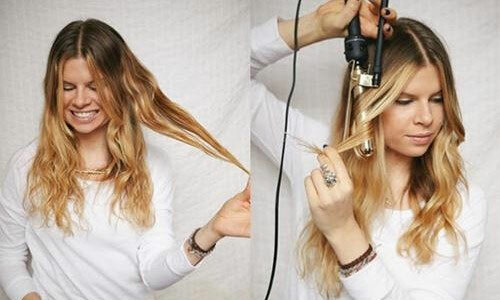 Expensive and rectifier, the plates of which have antibacterial silver coating. Such plates allow you to make the styling, without harm to the hair. Moreover, such a device exerts on the hair, a healing effect. Teflon coating, prevents the sticking of hair on the plates, so that your rectifier will serve at a level much longer.
Which rectifier to choose - determine the dimensions of the plate hair iron
So, choosing the covering of the plates of the hair straightener, it's time to think about their dimensions. All hair iron plates are divided into:
Narrow( width up to 2.5 cm)
Wide( wider than 2.5 cm wide)
Straight hair straighteners with narrow plates, best suited for leveling bangs or small fine hair. Such a device is very convenient, but because of the narrow working surface, aligning large hair to them is quite problematic.
For long hair, it is much more reasonable to choose a straightener with wide plates. Due to the wide working surface, you can handle the stacking much faster. However, it is quite possible that when working with thin, sparse strands, it will be inconvenient to use such a device.
What is the temperature of the plate heating in the hair iron and how it is regulated?
The next thing that needs to be determined when choosing a rectifier is the temperature of its plates and the way it is adjusted. Most often, devices with a plate heating temperature of 140 to 230 ° C are produced.
For stiff and healthy strands, it is necessary to use high temperature for styling. For thin and weak, a minimum temperature is needed. If you have strongly curly hair, then when stacking it is necessary to use the maximum temperatures.
The adjustment of the degree of plate heating in the rectifiers is mechanical and electronic. Mechanical adjustment is carried out with the help of various rotary knobs and sliders, which actually regulate the degree of plate heating. Typically, these regulators have three degrees of heating: low, medium and maximum.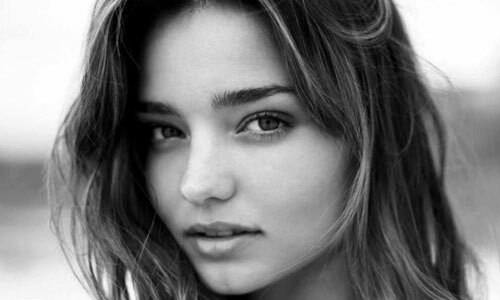 A more accurate heating temperature of the rectifier plate can be selected using an electric regulator. Such a device has a small display on which the temperature is indicated. The electric regulator ensures a smooth decrease and an increase in the temperature of the plate heating, which is very convenient.
What else to consider when choosing a hair straightener
When choosing a straightener, try to pay more attention to models that are equipped with an auto-shutdown function. This will save your device from overheating the plates and protect you from burns.
Thanks to the presence of such a function as ionization, your hair will not be electrified, and will stay healthy and obedient for a long time.
Significantly help save time, ironing, which you can put wet hair.
With some models of rectifiers, a thermo-resistant cover also comes as a gift. In which you can put the device, without waiting until its plates cool.