There is no limit to technical perfection! Leading world designers strive to fulfill their offspring as powerful, elegant and fast as possible. And if everything is fine with these parameters, for sure the additional attribute of the vehicle will be prohibitive high cost! We represent the ten most expensive cars of our days.
Contents:
1. Bugatti Veyron worth $ 1,700,000
2. Ferrari Enzo worth $ 1,000,000
3. Pagani Zonda C12 F worth $ 741,000
4. Koenigsegg CCX worth $ 600,910
5. Porsche Carrera GT costing484 000 $
6. Mercedes SLR MCLAREN worth $ 455,500
7. Maybach 62 at $ 385,250
8. Rolls-Royce Phantom worth $ 320,000
9. Lamborghini Murcielago worth $ 279,900
10. Aston Martin Vanquish worth 255000 $
1. Bugatti Veyron worth $ 1,700,000
The absolute champion of high cost, this machine is capable of accelerating to 100 km / h in less than three seconds, outperforming this parameterthe fastest motorcycles. Under the hood Bugatti Veyron hides a thousand horsepower. This machine is considered to be the fastest and most powerful. In addition, this is the last squeak of the automotive industry, because the machine is presented to the public in January this year.
2. Ferrari Enzo worth $ 1,000,000
Before you a real Formula 1 car, modified for ordinary roads. Pleasure worth a million dollars has a squat and somewhat aggressive appearance, which is quite consistent with its tasks of domination on the roads. Autokar is released in a limited edition for true fans of Ferrari brand brand.
3. Pagani Zonda C12 F at $ 741,000
The new offspring of the elite Pagani, presented at the Geneva Motor Show, boasts magnificent power in 602 hp.and ultramodern design, respectful. The power of the 7.3-liter 12-cylinder engine is transferred to the rear-wheel drive, the wheels of which are equipped with 20-inch alloy wheels and tires with a size of 335/30.
4. Koenigsegg CCX at the price of 600 910 $
Koenigsegg company pleased with a sports type unit, the body of which is made of an ultralight aluminum, carbon and Kevlar alloy. This car proves its high speed high speed data, and not for nothing! Up to hundreds of kilometers Koenigsegg CCX accelerates in 3.2 seconds at a top speed of 395 km / h! The car is characterized by a specially designed six-speed gearbox, with safety measures and a fairly economical fuel consumption( 17 l / 100 km).
5. Porsche Carrera GT at a cost of 484 000 $
The exclusive batch of this car has only 1250 units, half of which is released for the US market, although the car was sold in Russia. There is a 10-cylinder engine that produces 612 hp.and a top speed of 330 km / h. Places up to a hundred cars take overclocking in 3.9 seconds.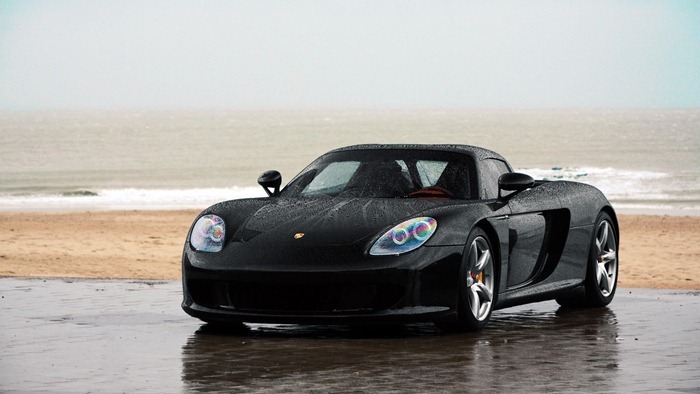 6. Mercedes SLR MCLAREN worth $ 455,500
Instant acceleration to hundreds( 3.6 seconds), a powerful engine and a magnificent classic design - all this creates an unrivaled car charm.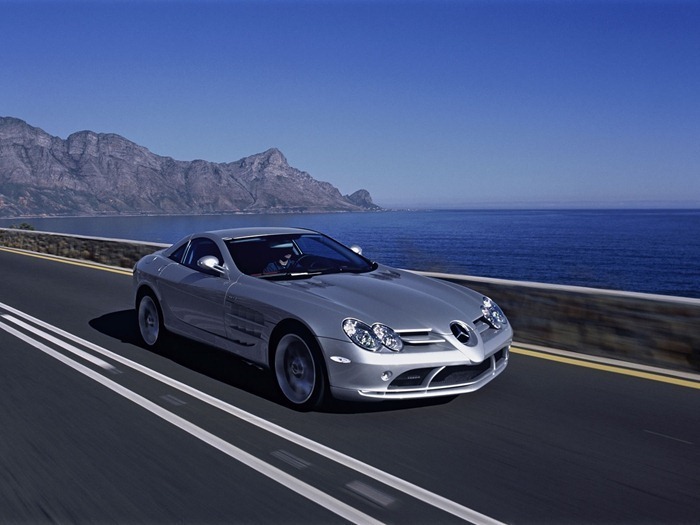 7. Maybach 62 at the price of 385 250 $
Daimler Chrysler is reborn! Magnificent style, exquisite shapes and excellent handling make the Maybach product a worthy successor to the great Mercedes-Benz business.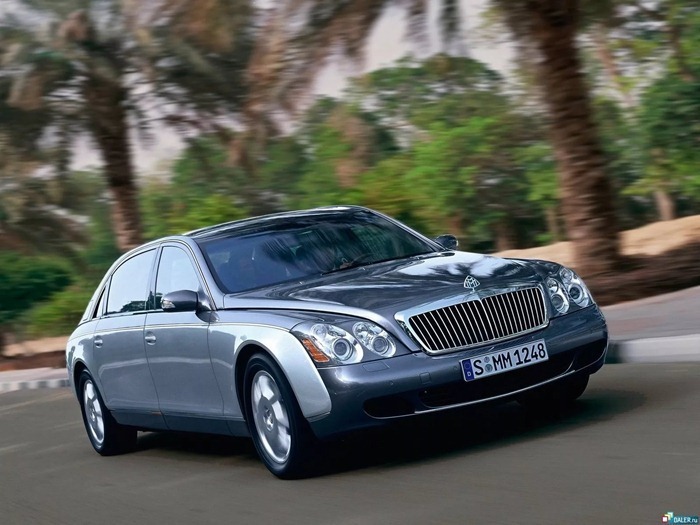 8. Rolls-Royce Phantom worth $ 320,000
In the centennial of creating the great brand, Rolls-Royce Phantom limited series machines are considered an attribute of the over successful person. In the interior of such cars can be found references to the birth of the corporation, and the front panel is made of noble crimson wood and aluminum inserts with a number of exclusive sensors.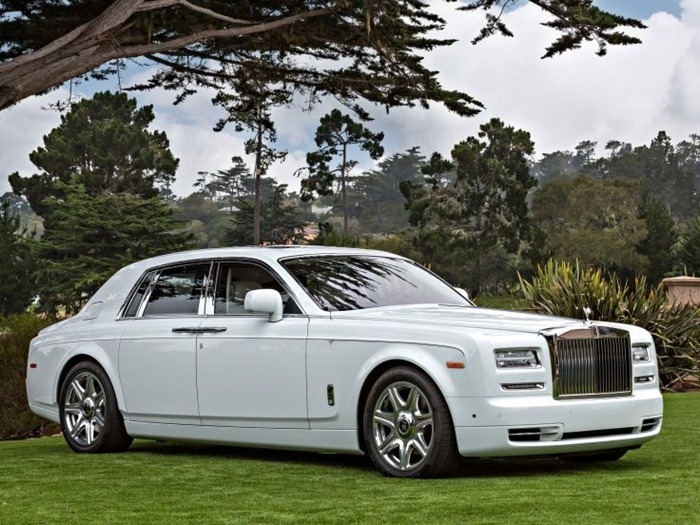 9. Lamborghini Murcielago at the cost of $ 279,900
The all-wheel drive Murcielago attracts the eye with its original design.100 km are available in 3.8 seconds, and the full speed is 328 km / h.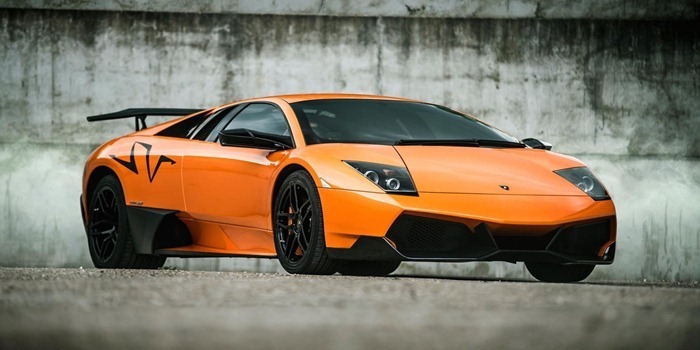 10. Aston Martin Vanquish costing $ 255,000
The machine has excellent handling and elegant appearance.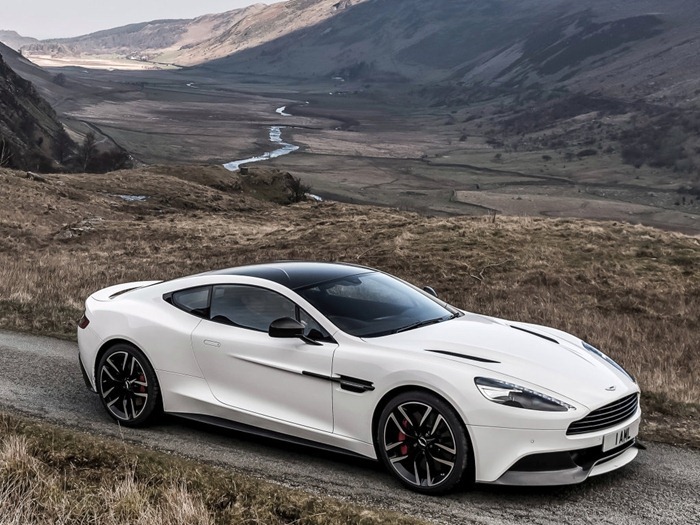 Inside the Vanquish has quite a lot of space, plenty of legroom, the cabin is skinned, large and organic controls that are placed so as to minimize distraction of the driver from the road.