Let's be realistic: there is no universal gift that fits all women. Therefore, we made the top 10 gifts on March 8, which suit different women, from picky fashionistas and active athletes to geeks and gentle and caring housewives.
Contents:
10.
nail polish set 9.
tea or coffee gift set 8. Spa program for two
7. Kobo e-reader
6. Fitness tracker Bellabeat leaf
5. Ultrasonic diffuser of essential oils
4. Themed jewelry
3. The baking kit
2. Mobile printer Polaroid Zip
1. Gift card
10. A set of nail polish
An excellent gift for a colleague whose fingernails are always polished and covered with bright varnish. You can choose a full-size version, and a set of mini-varnishes( for example, from the brand OPI), whose price is, on average, 670 rubles. The main thing to guess with the palette, so before buying, pay attention to the color of nails, which the woman prefers.
9. Gift set of tea( or coffee)
A set of tea( or maybe coffee, if your wife or girlfriend is an inveterate coffee maiden) can offer her much needed moments of tranquility. After all, it's so nice to sit in a cozy armchair, holding a mug with a hot drink, and for a few minutes forget about the problems, thinking only of the magnificence of taste and aroma.
In addition to such a set, a ceramic mug with its name, an amusing inscription or an image of a favorite actor is perfect. The cost of drawing an image on a mug is not high( on average, 300 rubles).
8. Spa program for two
This is a luxury you crave, but you rarely buy yourself, because "once," "expensive," and without massage, you can live. Thanks to the sites offering discounts, you can buy a coupon for visiting the spa-salon for her or for both of you, and enjoy a relaxing and health-improving procedure all day. The only negative - such discounts, as a rule, are valid for large cities. By the way, this is a good idea for a gift for Valentine's Day.
If finances are singing plaintive romances, you can always make a massage with your own hands. The benefit of teaching videos on this topic is complete on Youtube. And do not forget the massage oil with her favorite aroma.
7. Kobo e-reader
Kobo Aura is an electronic book with a glossy magazine screen and a bright white-bluish backlight, which can be reduced if necessary. In addition, the device is waterproof, which makes it ideal for reading in the bathroom or on vacation near the sea. Kobo e-reader is an excellent option for a friend who likes to read and often travels.
In reviews, users note the lack of buttons for page paging and exit to the main menu, this will have to get used to.
6. Fitness tracker Bellabeat leaf
A charming gadget that looks like an elegant decoration. In doing so, he does everything that is supposed to be done by a good fitness tracker, including the activity and sleep monitor. The only downside: in Russia this gadget is on sale, but it costs twice as much as on the manufacturer's website or on eBay( about $ 120 plus shipping).So it makes sense to order in foreign online stores.
5. Ultrasonic diffuser of essential oils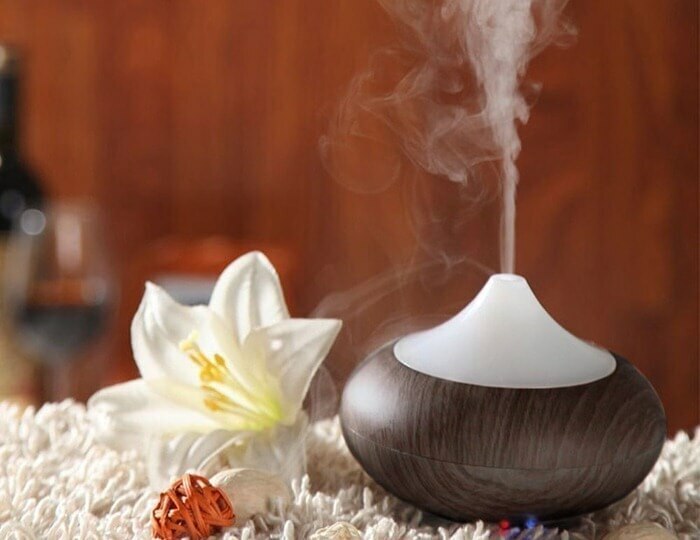 The device mixes essential oils with water vapor to fill the entire room with a wonderful fragrance. You can find many models in online stores, and the prices for such devices vary from 1500 to 4000 rubles.
This is one of the best gifts for colleagues and women over 20 years old, since the diffuser can be used not only for aesthetic, but also for recreational purposes.
It serves as an excellent alternative to chemical air fresheners. Essential oils are completely natural substances and are devoid of carcinogens, which are often found in household fresheners.
Other products, such as aromatic candles, also contain essential oils, but when heated they lose their healing properties. And when using an ultrasonic diffuser this does not happen. In pair to the device it is possible to get citrus and lavender essential oils. Citrus oil stimulates labor productivity while lavender oil reduces anxiety and promotes calm sleep.
4. Themed Jewelry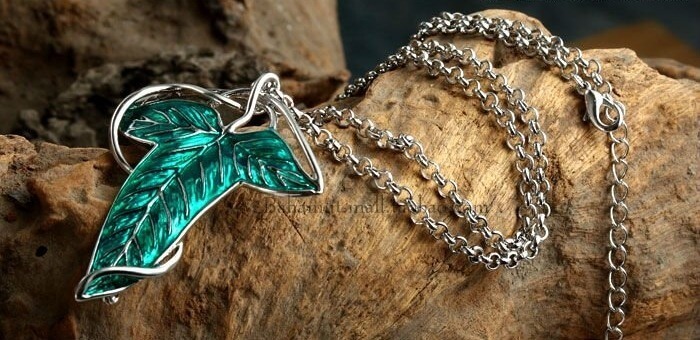 Does your wife adore the "Witcher"?Is the daughter crazy about one of the anime characters or the "Game of Thrones"?Mom loves the series "The Magnificent Age"?Then a wonderful gift for the International Women's Day will be a pendant, earrings, a ring or brooch with the appropriate theme. Such a gift is very touching and personal, because it will remind you that this woman is dear to her.
3. Set for baking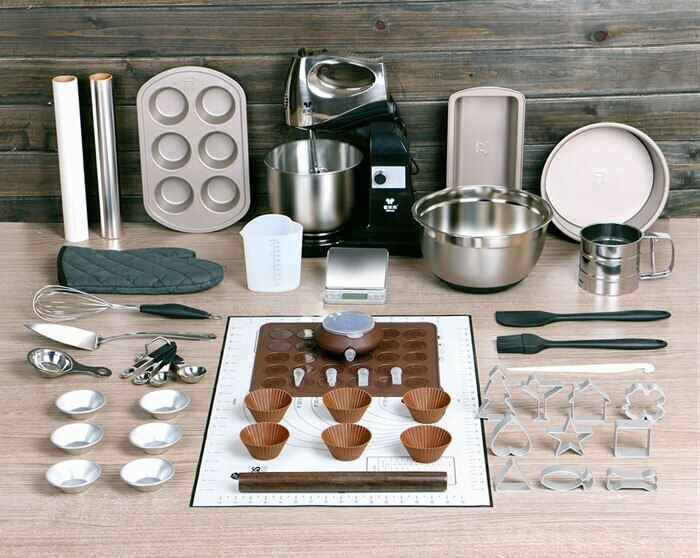 If your wife or girlfriend likes to bake cakes, pies or cakes, then this is the perfect gift for her. Not only will you support her hobby, you will also benefit from the delicious baked delicacies cooked with this kit. The items included in the kit must have a non-stick coating so that the dishes can be easily removed. And if you have a dishwasher at home, make sure that all items from the kit can be washed in it.
2. Mobile printer Polaroid Zip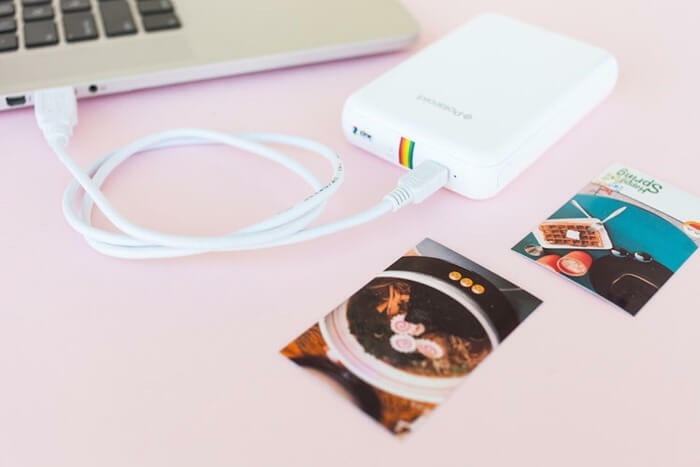 It is said that the best memories are best kept in the mind. However, photographs allow you to recall those moments that have already erased from memory. In addition, many women are sentimental and like to touch photos from time to time. So give your favorite the opportunity to quickly and easily make a lot of photos using Polaroid Zip. It is compatible with phones running Android, and allows you to print even on the go. The great advantage of this printer is that it does not use ink. Instead, special photo paper is used. When it is exposed to heat, the color-forming molecules that are "embedded" in the paper are activated to make a vivid photograph. That's great, is not it?
1.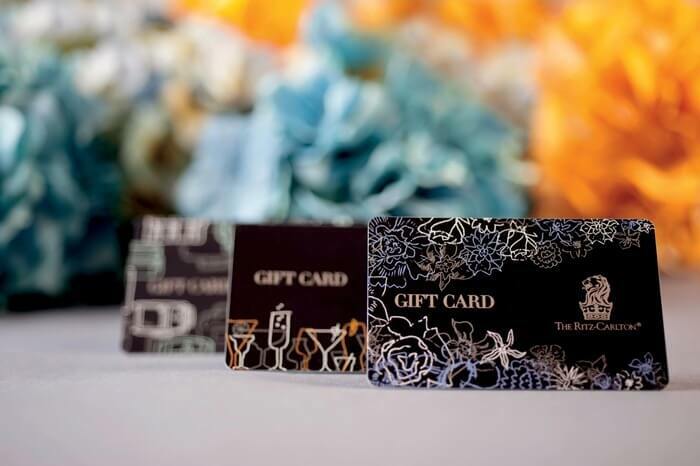 Gift Card Our gift rating for the eighth of March is the most, perhaps, the easiest and the no-lose option. Whether it's a gift certificate for a jewelry store, or a network of cosmetics and perfumes, or a clothing boutique, a woman will be able to buy something that she really likes.