Xiaomi Mi5S Plus. Review and Feedback of Owners
Xiaomi Mi5S Plus is the oldest version of the new flagship of the famous Chinese manufacturer Xiaomi. The younger version is called just Xiaomi Mi5S.In this brief review, we will examine the advantages of the Xiaomi Mi5S Plus compared to the Xiaomi Mi5S.
Xiaomi Mi5S Plus 64Gb The
Xiaomi Mi5S Plus is available in two versions, differing in the amount of memory. The younger version is Xiaomi Mi5S Plus 64Gb. Specifications: IPS LCD screen 5.7 inches with a resolution of 1920x1080 pixels, Android 6.0 operating system, 64GB permanent and 4GB of RAM, support for two SIMs.8-core processor Qualcomm Snapdragon 821. Battery capacity 3800 mAh. There is support for LTE.There is no support for an external memory card, although 64 GB for an average smartphone user is more than enough( for example, I used less than 14 GB of permanent memory for 9 months of using my current smartphone).There is a fingerprint scanner( on the back of the case).Like all the latest models of Xiaomi, this model supports both GPS and GLONASS, so you can use the smartphone as a navigator without problems.
In this model there are two main cameras, each at 13 MP( Sony IMX258 sensor).Monochrome and color camera modules in this smartphone work in pairs, providing the most accurate color rendering. Front camera 4 megapixels.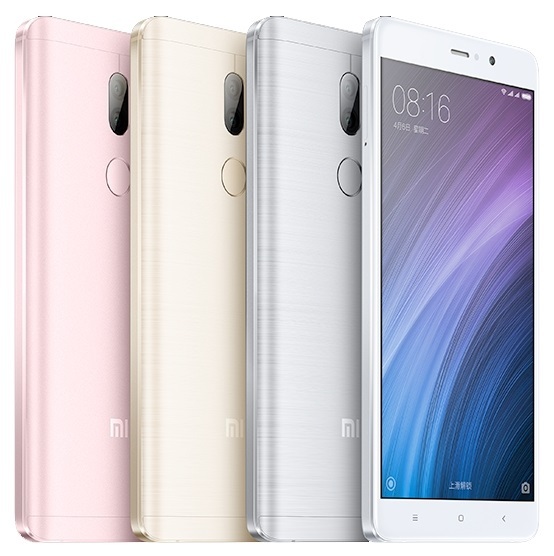 The average price in Russia is 19,800 rubles. Buy Mi5S Plus 64Gb on AliExpress can be for 18.1 thousand rubles( shipping to Russia is free).
Xiaomi Mi5s Plus 128Gb
The older version of Xiaomi Mi5s Plus 128Gb has only 2 differences: twice the permanent memory - 128 GB and more RAM: as much as 6 GB.This model will suit you by heavily loading your smartphone( for example, heavy games).
The average price of Xiaomi Mi5S Plus 128Gb in Russia today is 23 450 rubles.
Differences between Xiaomi Mi5S Plus and Xiaomi Mi5S
Xiaomi Mi5S Plus is a tablet, this version has a larger screen than the Xiaomi Mi5S( 5.7 inches against 5.15).The Xiaomi Mi5S Plus has more RAM.If the Xiaomi Mi5S Plus version with 64 GB of permanent memory has 3 GB of RAM, and the version with 128 GB of permanent memory is 4 GB, then the Mi5S Plus has similar versions of 4 and 6 GB of RAM, respectively. The Mi5S Plus has a larger battery capacity of 3800 mAh( for the Mi5S 3200 mAh), which means it will last longer without recharging. And the main difference is the presence of a variety of Plus two main cameras at 13 mp( in Mi5S one main camera at 12 mp).Also worth noting that the Mi5S Plus fingerprint scanner on the back of the case, and the Mi5S under the screen. In fact, the Xiaomi Mi5S is much closer to the spring flagship Xiaomi Mi5 than to the version Xiaomi Mi5S Plus.
Reviews
To date, Mi5S Plus 64Gb has received 43% of fives on reviews in the Yandex-Markets, and Mi5S Plus 128Gb - 72% of fives. Below are the owners' feedback on both Mi5S Plus variants from various sites.
See also Best smartphones Xiaomi