Wristwatches and at the beginning of the last century were more an accessory than just a chronometer. Today, with the advent of mobile phones, the prevalence of status over functionality has become even more noticeable. Correctly selected watches will help to add your opinion about you when you work, make an impression on the opposite sex or emphasize your personality. However, sometimes you can not do without them: at serious meetings, in a hiking trip or during extreme sports, a mobile phone with its built-in clock does not help you. Our article will help you choose the right clock, which will cope with your basic functions, and will not exaggerate.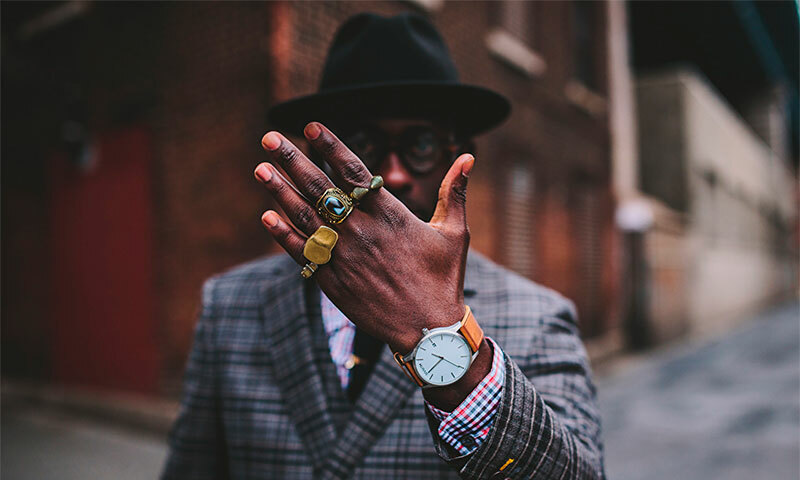 Contents:
The best watch manufacturers
The principle of operation and the clock device
Types of wristwatches
Selection parameters
Which wristwatch to choose
How many are the wristwatches
The best wrist watch manufacturers - Which company to choose
If you need a really good model, choose a watchknown brands( of course, taking into account their financial capabilities):
Patek Philippe
Longines
Rado
Tissot
Seiko
About these and many other popular brands of wrist watchesin you can read more in our article about the best models for buyers' reviews. Those who want to choose for themselves a good chronometer, not limited to just one name on the dial, it is worth reading this instruction to the end.
Operating principle and clock device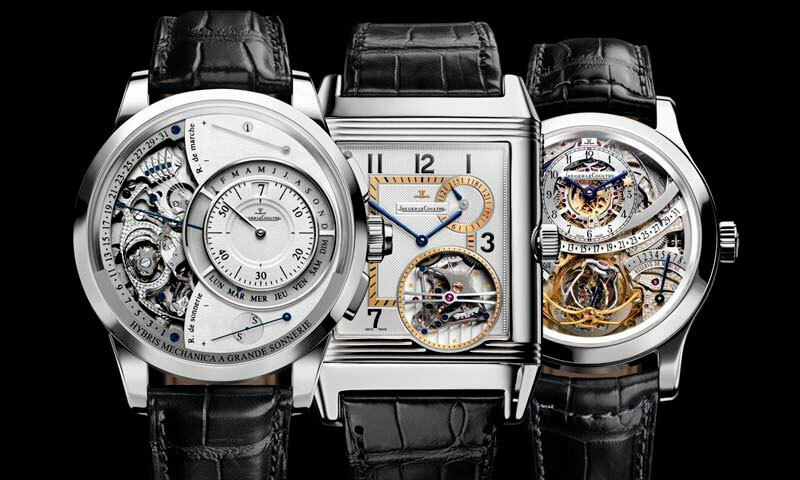 All wrist watches are divided into 2 types by drive type:
Mechanical models - the oldest, but still relevant type of chronometer - are assembled from a set of levers, spirals and gears. The engine here is a compressed spring, which is tightened at the time of the plant and ensures the operation of all mechanisms when straightened. To ensure that it does not "shoot" at once, a regulator( balance) is installed in the case, which stabilizes the course of the clock, as well as an anchor descent. The latter causes the balance wheel to rotate evenly, maintaining a stable spring tension.
This is what is inside the clock. But the owner can see very different elements:
Glazed case;
The head of the plant;
The mechanism for translating arrows;
Actually the hands and the dial.
Quartz watch otherwise. Here, inside the battery is installed, which starts the stepping motor - an electrical impulse from the generator comes to it every second, and as a result, the arrows move.
By the way, electronic watches are also quartz watches, although nobody calls them in our country. There are already no gears that drive the arrow mechanism - an electrical signal is transmitted to the display, which displays the desired numbers.
Types of wristwatches
Studying the principle of the watch, we have already got acquainted with the types of chronometers with different types of drive. Now we need to understand their features, and most importantly - to highlight the main advantages and disadvantages.
Mechanical
In turn, they are divided into clocks with manual and automatic winding. In the first case, you have to self-tighten the spring, so that the clock continues to go( usually it is done every 3-4 days).
Self-winding models deliver less hassle. The constant movement of the mechanism here provides a fixed weight on the drive axis, displacing the center of gravity. Each movement of the hand in such a watch causes it to "fall" under the action of gravity. Some of the energy is transferred to the spring, and it is no longer necessary to manually start it.
Pros of mechanical watches:
Simplicity of design;
Long service life( at least 50 years);
Do not stop at the wrong time, as in the case of a dead battery;
Status, due, inter alia, to manual assembly.
Cons:
Serious error - from 5 to 60 seconds / day;
High price due to the need for fine-tuning.
A mechanical watch is not just a chronometer, it's a lifestyle that the owner adheres to. They are chosen by those who know a lot about good things and prefer everything to the time-tested classics.
Quartz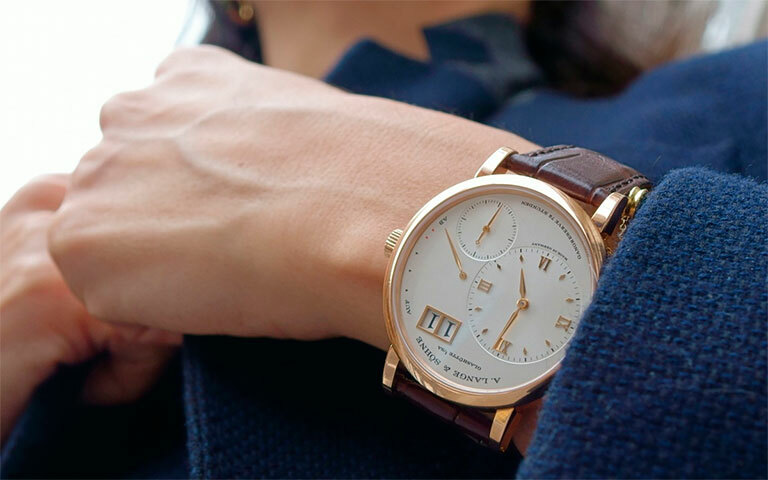 These watches are more modern and accurate, although analog models do not externally differ from the mechanics. The correctness of their course depends on the chosen frequency of the pulses, and it in turn is calculated mathematically. True, quartz crystals are also subject to aging, so even here the error can manifest itself with time.
Pros of the quartz watch:
No need to start up regularly;
Have a minimum error( 15-20 sec / month);
Compact housing;
Weight is less than the mechanics;
Reliable and durable;
More affordable.
Cons:
2-3 times a year require replacement of the battery.
Quartz watch is the choice of those who need absolute accuracy and stylish modern accessory without claiming elitism.
Electronic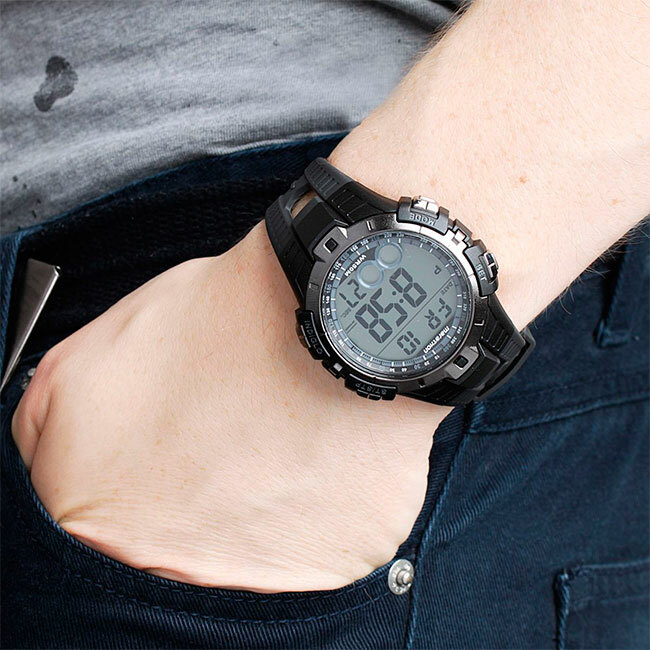 Although these watches are also quartz watches, we decided to separate them into a separate group. All because they display the time very differently - on the electronic display, and not with the help of an analog mechanism. Here already there is an opportunity of work in a 24-hour format, and at the same time the output on the scoreboard of other useful information( alarm clock, calendar, etc.).
Advantages of electronic watches:
Advanced functional;
Maximum informative display;
Precision and durability of quartz watches;
Convenient time representation format;
On the "behavior" of the clock, you can determine that the battery will soon sit down;
Relatively low cost.
Cons:
The display is more likely to fail than the switch mechanism.
Usually have a plastic casing that does not add to them elegance.
Electronics is often chosen by young people, athletes and generally people who lead an active lifestyle.
There are also quartz watches with combined time display. They have both a conventional analog dial with arrows, and an electronic display. But, as often happens, the combination of the two systems only aggravated the shortcomings of individual models. In this case, this affected the reliability and durability of the clock - combined chronometers were the least hardy, and their functionality remained limited.
Selection parameters
Having understood all the features of clock drives, you can proceed to the selection of models for all other parameters - no less significant than accuracy.
Body material
First of all you need to decide what the body of your ideal watch should be made from. There are plenty of options, and the tastes of all are different, so let's briefly touch only the most popular materials:
Titanium - very light and very durable. It looks great on the watch case, does not cause allergy. Particularly valuable titanium chronometers in cold countries - because of the lower thermal conductivity than other metals, they do not sit their hands in the winter.
Gold is an eternal classic and a symbol of prestige. Alas, for everyday wear it fits little: at its high price, gold remains heavy, soft and easily damaged by metal.
Palladium - light and non-oxidising material is a good choice. And although it is not used in its pure form, it is introduced as an alloying element in the alloys of precious metals, obtaining one of the varieties of white gold. Such a clock with easy damage will be easy to restore polishing.
Stainless steel is a simple and quite budget option for everyday watches. Such cases are strong, although they are prone to scratches. But defects are polished without problems, and corrosion is not at all terrible. The only thing - the presence of nickel in the alloy can provoke irritation on the skin, so it is better to choose surgical steel.
Brass is a cheap metal that requires obligatory decorative coating. Otherwise, due to oxidation, dirty strips will remain on the wrist. The back cover of these watches is made of stainless steel.
Plastic - despite its obvious cheapness, this material is very popular in the manufacture of electronic watches. It is lightweight, does not corrode, but is afraid of scratching and becomes fragile in the frost.
The best metal for watch cases is platinum. And although it is really strong enough, because of its high cost is used only in the manufacture of exclusive watches.
Glass
This depends on the choice of a neat look of the watch when wearing for a long time. So the kind of glass that protects the dial should also be paid attention:
Mineral - is resistant to scratches, but it's quite easy to break it. But the price for it is available, and the organic watch glass is mass-produced - it will not be difficult to replace it in the workshop.
Sapphire - expensive material, which is used only in the production of elite models. Scratch resistance is close to the properties of diamond, but fragile synthetic sapphire is broken even more easily than quartz.
Plexiglas is the cheapest and scratch-sensitive material. But small defects from its surface are easily eliminated by grinding, but it is actually difficult to break such a "glass".
Sapplex is a combined two-layer material. The basis is a strong organic glass, which is simply covered with a scratch-resistant sapphire crystal.
Sportsmen should also look at the watch with anti-reflective coating. Its presence makes it easy to read information from the dial or display in sunny weather. It may seem that they do not have any glass at all - very effective and convenient.
Protection level
For this indicator, the wristwatch can be re-started to divide into views, but protection of the hull and internal mechanisms from external factors is not always necessary. In general, this issue worries athletes and people who work in difficult conditions, where there is a great risk of watering, smashing or ruining the hours stuffed with fine dust.
The level of moisture protection of chronometers is indicated in atmospheric units or bar( have approximately the same numerical value).Sealed enclosures of such watches can withstand an external water pressure from 1 to 20 atm, which corresponds to 10-200 m of water column:
Models marked "Diver's" or 20 atm have the highest level of tightness and allow deep-water immersion;
10 atm - respectively, immersion without scuba is not deeper than 100 m;
5 atm - in such hours you can splash in the river or in the pool;
3 atm - do not fear unless rain and short-term washing of hands;
Chronometers with the inscription "water resistant" have no protection at all.
Anti-shock models are also quite diverse, as each eminent manufacturer has its own unique security system. But usually it all comes down to the usual antishock. It ensures uninterrupted operation of the mechanism even after shocks, vibrations or just a long shaking, but neither the body nor the glass protects.
Remember that any watches that can survive a fall from a height of 1 m to a wooden floor are not considered shockproof - you do not need to check their resistance with a hammer.
Lanyard or bracelet - it's better to choose
Here, the choice depends on personal preferences, but you need to understand that the dial-up bracelet serves longer than any strap - sometimes as much as the watch itself. Alas, its ability to adjust to the size of the wrist is much more modest. Also, the presence of a bracelet increases the final cost of the watch, although it gives them a more solid look and supports a common design.
However, the straps can also show themselves quite adequately, especially if they are made of natural and durable leather. And most importantly, such a fastener is denser on the arm and easier to replace if necessary.
Which wristwatch to choose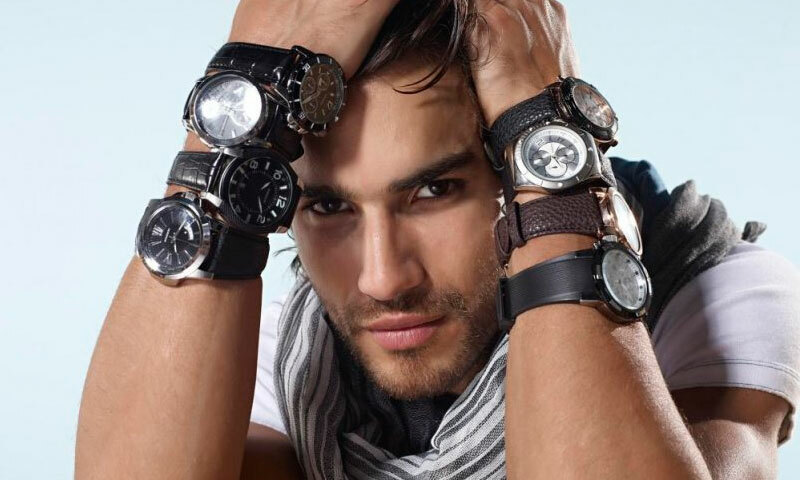 1. For sportsmen and people leading an active lifestyle, a mechanical wrist watch with automatic winding or electronic models is ideal. The case here needs a touch - titanium or plastic, but the glass is better to use a combined one. It is desirable that the chronometer has a convenient strap and anti-shocks system. Choose the level of water protection according to your preferences.
2. For those who work in harsh conditions, you need an inexpensive watch made of stainless steel or plastic with plexiglas glass. It is better that they be shockproof, quartz and have an appropriate degree of moisture protection. To mount on your hand, you should also choose a strap, because an inexpensive bracelet can unintentionally unfasten.
3. In the world of business people their own rules for the selection of accessories - here you will have to rely on the unspoken laws of your circle. But this applies only to the price and brand of watches. As for specific criteria, it is better to turn to classical mechanics( in some cases self-winding is allowed) in a heavy corps of precious metals. Glass - sapphire or sapphire, fastening is preferably on the bracelet, but a good leather strap mauveton also does not count.
4. For women, design is more important than the functionality or strength of a watch. However, the availability of the calendar will not hurt, and a light slim body for women will like it more. This means that they should stop on quartz models. Moisture protection is sufficient within 1-3 atm, the choice of glass, fastening and decor elements remains for the lady.
5. For children it is worthwhile to look for inexpensive variants of quartz watches with electronic time display in 24-hour format or with a combined dial - so it's easier to navigate. Case and glass choose plastic, the level of water protection to 3 atm too does not hurt. Also, children's models can have additional functions like sounding time and an alarm clock.
How much does the wristwatch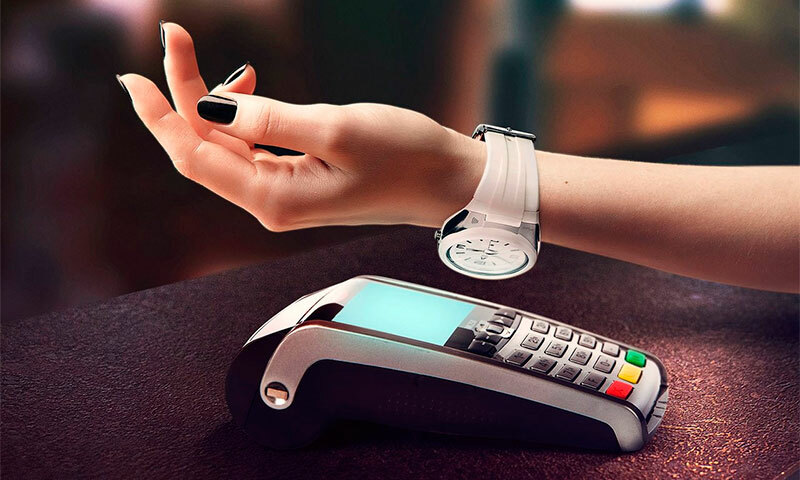 cost? This is the most difficult question, and we will have to focus not only on the type of the chosen model, but also on our own financial capabilities. Simply put, your watch will cost as much as you are willing to pay for them - look at these numbers:
1. Men's mechanical watches without special frills can be bought for 1500 rubles, and for 3 million - it all depends on the name on the dial. The same mechanics, but in the corps of precious metals are sold at a price of 17 thousand to 8 million rubles.
2. The most expensive female models with a mechanical drive are "only" 1.2-2.5 million rubles, but you can find the watch easier in the range of 3000-16000 rubles.
3. Analogue quartz watch for men sold at a price of 600 rubles, women's and children's from 400-500.The ceiling is 900 thousand.
4. Electronic men's models cost from 400 to 100 thousand rubles., Women's on average cheaper( 800-28000 rubles), children will not cost more than 3 thousand.