presents the best games on Android 2016 without the internet - top 10.
10
Plants vs. Zombies Heroes
Plants vs . Zombies Heroes opens the top three games on the Android 2016, working without the Internet. A new fascinating battle of plants against zombies gives you the right to choose whom you want to play. Now it's up to you to decide which cards to pick. Cards of plants or evil spite-eaters of brains - zombies. More than twenty different characters on each side of the confrontation.
9
Perfect Angle
Perfect Angle is a unique and unique puzzle game for Android, completely built on optical illusion. Solve the mystery of each level, for this you need to rotate the camera so that you can inspect each corner of a particular room, trying to find in it a hidden object that will tell you another story from the life of the protagonist. At the same time, the scenario is so unpredictable and illogical that you can never predict what is hidden in the room, and what do you do here.
8
Dream Machine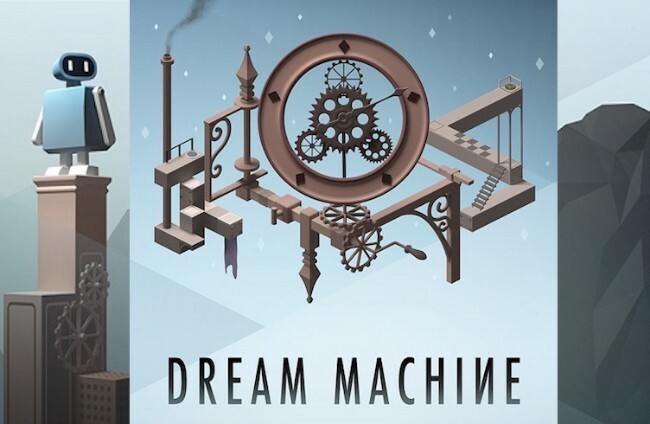 Dream Machine is a fascinating puzzle game included in the list of the best games for Android 2016 without the Internet. She received high-quality three-dimensional graphics, original locations, excellent animation and good soundtrack. There are enough levels to get stuck in them for a long time. The plot of this game is twisted around the robot, who decided to escape from an incomprehensible factory to freedom. Your task is to help him in this. The meaning of each task is that the main character gets to the round heel. The only thing that is required of you is to stop it in time, place it under the platform's feet and turn the latter over from different angles.
7
Rayman Classic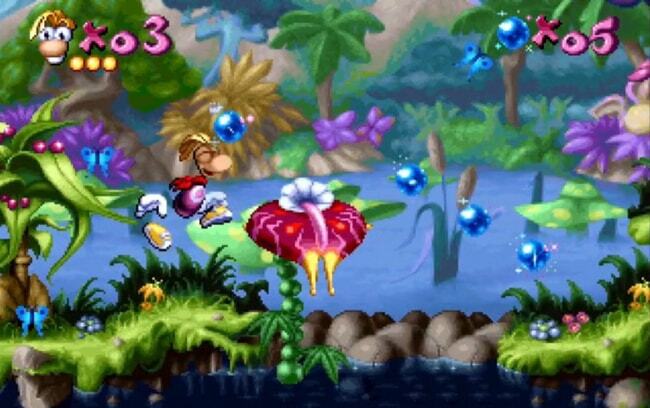 Rayman Classic is a classic arcade game for Android that you can download and play without Internet support. Your character is an extraordinary hero of modern times who fights against injustice, releases friends and goes to the goal of destroying an evil professor. On your difficult path the doctor's henchmen will always stand, be attentive.
6
Warhammer: Arcane Magic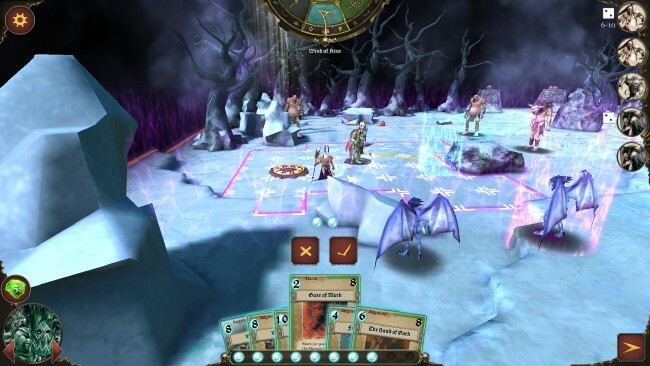 Warhammer : Arcane Magic takes the sixth place in the ranking of the best games on Android 2016, working without the Internet. Warhammer: Arcane Magic is made in the genre of a card game with elements of isometric RPG.At each level you will have to fight in colorful and unique locations against relentlessly advancing monsters. Firstly, it is necessary to manage one magician, at the disposal of which there are several cards, accordingly, several different abilities. Manipulating the hero manually, you will use these or other cards for attack, defense and other things. At a certain stage of the passage, associates will join you, and so up to three characters in the team( four together with you).All magicians, like you, have their own deck of cards that can be combined.
5
White Day: A Labyrinth Named School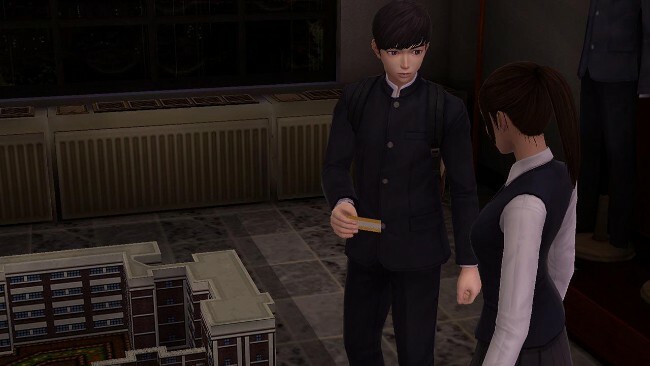 White Day : A Labyrinth Named School is one of the best games on Android that works without Internet support. In the game you will play for a young guy who decided to enter the school at night to make a small surprise to his girlfriend on Valentine's Day, but he did not even imagine that his native school is full of secrets and mysteries. He finds himself locked up in his school along with other students. Now their life weighs by a thread.
4
Fahrenheit: Indigo Prophecy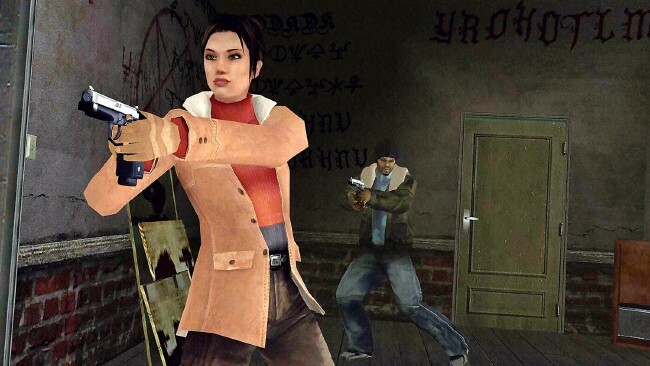 Fahrenheit : Indigo Prophecy - a spectacular horror thriller on Android in the spirit of interactive novels. It will allow you, together with the characters, to experience the incredible events of this dramatic history of a truly Hollywood scale. In the course of the movement along the storyline, we will visit the role of four characters, each with its own version of the story with a unique look at the events. The key figure of "Fahrenheit" is a guy named Lucas Kane, who unexpectedly finds himself standing in one of the unseeing winter evenings standing in front of a dead body lying in a pool of blood with a knife in his hand. You and Lucas have to mobilize will and strength, suppress fear and through a series of intense and exciting events to get to the bottom of what happened to him. The mass of unexpected offshoots and plot twists, dozens of extraordinary solutions and greater freedom in solving problems will allow you to repeatedly enjoy the changing history of this large-scale and realistic quest for Android.
3
Juggernaut Wars
Juggernaut Wars unveils the top three games for the Android 2016 without the Internet. It will appeal to the fans of hardcore fights. There is practically no plot or some connecting event of the element - a game about battles and only battles. You have to knock together a small gang of fighters, in order to eventually turn them into the most professional team of soldiers. At the very beginning, your protégés will be ordinary adventurers and former bandits who decided to take the path of correction. As you progress through the game, you can hire new fighters or find them and include them in your team. In "Juggernaut Wars" interestingly implemented gameplay. The team of the players of the player, as it were, makes a step-by-step race in the location - the characters move from place to place, when they manage to destroy all the enemies in the next section of the location.
2
Final Fantasy VII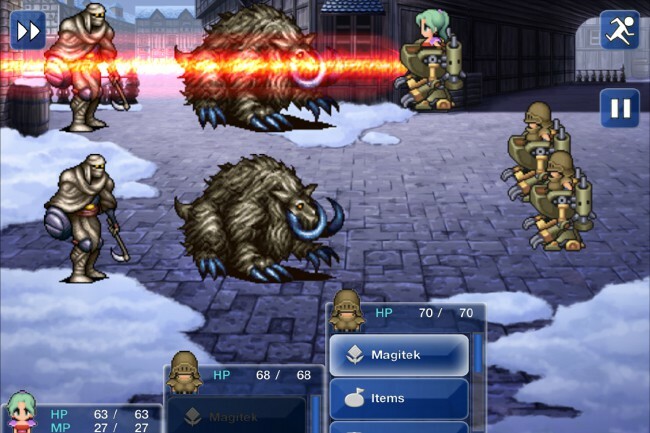 Final Fantasy VII - one of the best games on Android 2016, in which you can play without the Internet. Immediately it is worth mentioning that for normal operation of the game you will need at least 2 GB of RAM and more than 4 GB of free space on your mobile device. The dramatic story continues, this time it is necessary to fight evil in all its manifestations. Android edition includes such new features as disabling players on the world map, as well as quick access to statistics. The game is perfectly adapted for touch control, while it can be customized for you in the game settings.
1
Titan Quest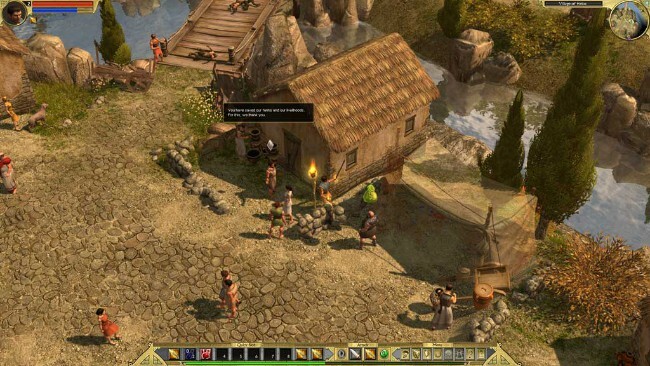 Titan Quest - the best role-playing game on Android 2016 without the Internet. You will have to visit the most interesting places and ancient civilizations, such as Egypt, Greece, China and Babylon, where you will communicate with the characters, perform various complex and not very tasks, fight with all kinds of monsters and teach different skills. You can develop at once two specializations of the hero, for example, you can become a pro on archery and a powerful magician or a warrior-pyromancer and an excellent fencer. The graphics in Titan Quest on the android of the best quality, all the details are perfectly drawn, even there is a full-fledged change of day and night. Of the features, you can also distinguish a balanced level of complexity of the game, which adapts to your skills, about eighty different monsters, more than 1200 game items and equipment, thirty classes and one hundred and fifty skills of the hero, many achievements and a huge game duration.