Asus ZenFone 3 ZE552KL.Review and Feedback of Owners
Taiwanese manufacturer Asus thanks to its very successful family of ZenFone was able to withstand competition from both Chinese manufacturers and HTC brand, which was the leading manufacturer of smartphones in Taiwan in 2015, but in 2016 lost to the championship of Asus. According to TrendForce research company, Asus this year will increase sales of smartphones to 21.5 million units, which is a third more than last year, when 16 million smartphones were sold. This success is based on the release in summer of a new line of Asus ZenFone 3 models, which replaced last year's Asus ZenFone 2 line.
Asus ZenFone 3 has several varieties, but the best reviews so far have ASUS Zenfone 3 ZE552KL, which is available in two versions.
ASUS Zenfone 3 ZE552KL 64Gb
The older version is ASUS Zenfone 3 ZE552KL 64Gb. Specifications: Android 6.0 OS, 5.5 inch screen with 1920x1080 resolution, 64 GB built-in and 4 GB RAM, there is a memory card slot up to 128 GB.Battery capacity 3000 mAh. The case of ASUS Zenfone 3 is made of high-strength Corning Gorilla Glass with rounded edges( 2.5D technology).
The main camera is 16 mp, the front camera is 8 mp. The slogan of this model is "Created for a photo", thus it is positioned as a camera phone. As the sensor of the main camera, the latest Sony IMX298 sensor is used. The ZenFone 3 is equipped with a f / 2.0 high-speed lens and a unique system that TriTech does not have in other smartphones. For the first time in the world, ASUS engineers have combined three technologies to aim the camera of the smartphone for sharpness - laser, phase and tracking, and have achieved tremendous efficiency. The focusing time is only 0.03 s - under various shooting conditions and scenarios. ZenFone 3 will focus 10 times faster than you can blink.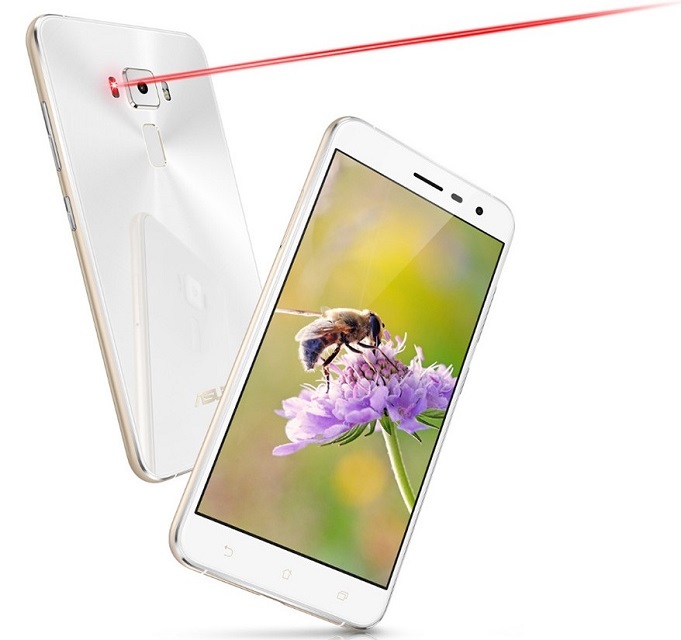 If you add to this a highly efficient optical and electronic image stabilization system, as well as a color correction sensor, you can rest assured that clear images and videos with natural, saturated colors can be obtained with just one touch. When taking photos, the 4-axis optical stabilization system detects camera vibrations and compensates for image blur, and 3-axis electronic stabilization helps to record smooth movies even when shooting with hands or while walking.
Thanks to the use of speakers with 5 magnets, a voice coil with a metal frame and a resonant chamber of a special design, it produces a rich and clear sound. In addition, by connecting to ZenFone 3 headphones, you can enjoy audiophile sound in the format of 24 bits / 192 kHz - 4 times better than the quality of ordinary audio discs.
Of course, in this model, the proprietary Asus user interface ZenUI is implemented, this time with the newest version 3.0.
Game Genie is a unique set of technologies implemented in the user interface ZenUI 3.0 specifically for mobile gaming enthusiasts. With it you can use the pop-up help window right during the game, increase the gamer's performance of the smartphone or organize the online broadcast of the game process through the services of YouTube or Twitch.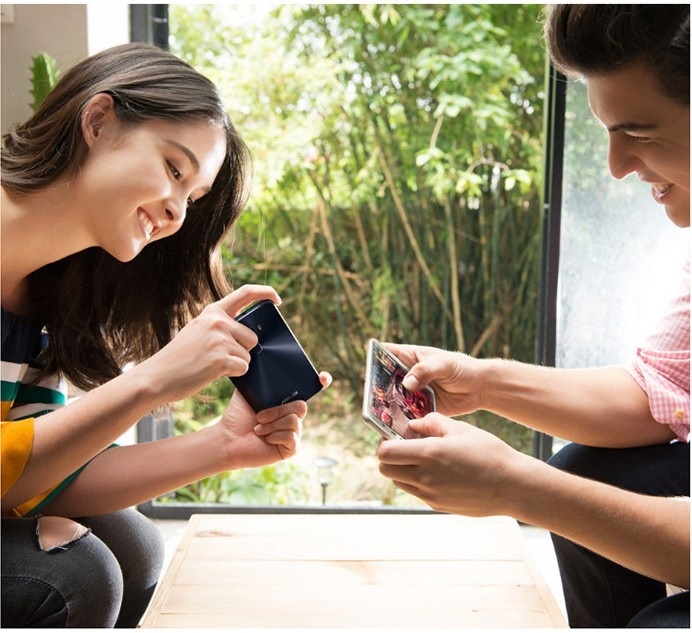 Average price in Russia - 21 600 rubles. Buy Zenfone 3 ZE552KL 64Gb on AliExpress can be for 16.6 thousand rubles( shipping to Russia is free).
The younger version is ASUS Zenfone 3 ZE552KL 32Gb. It has the same characteristics, except for the amount of constant memory( 32 GB) and RAM( 3 GB).This model is not available in Russia.
As for the reviews about ASUS Zenfone 3 ZE552KL 64Gb, this model scored 66% of fives in the Yandex-Market. This smartphone is one of the five best flagships of 2016.
Below are reviews of the owners of ASUS Zenfone 3 ZE552KL 64Gb from various sites of .