Xiaomi Mi5S.Review and Feedback of Owners
Chinese company Xiaomi( pronounced "Xiaomi") releases new models at such a speed that it is often difficult to find out which of the novelties is better to take. It also raises the question of whether it is worth taking a novelty at all, if you can choose a model of the previous generation, with enough reviews and many reviews, and the price may be cheaper( although all Xiaomi smartphones are more or less budget-minded).
In March 2016, Xiaomi launched the new flagship Xiaomi Mi5, and at the end of September the next flagship model Xiaomi Mi5s was introduced. In this brief review, we'll figure out what the difference between the two models is and what is better to buy.
Xiaomi Mi5s 32Gb The
Xiaomi Mi5s exists in three variants, differing in the amount of memory. The younger variety is Xiaomi Mi5s 32Gb. Specifications: IPS LCD screen 5.15 inch.resolution 1920x1080 pixels, operating system Android 6.0, 32 GB of permanent and 4 GB of RAM, support for two SIMs.4-core processor Qualcomm Snapdragon 821. Battery capacity 3200 mAh. There is support for LTE.There is no support for an external memory card, although 32 GB for an average smartphone user is more than enough( for example, I used less than 14 GB of permanent memory for 9 months of using my current smartphone).There is a fingerprint scanner( under the screen).Like all the latest models of Xiaomi, this model supports both GPS and GLONASS, so you can use the smartphone as a navigator without problems.
Main camera: 12 megapixel with autofocus and flash, Sony IMX378 sensor, 1.55 micron pixel size, f / 2.0, 5 lenses, video is recorded in 4k. Front camera 4 megapixels, pixel size 2 microns, f / 2.0.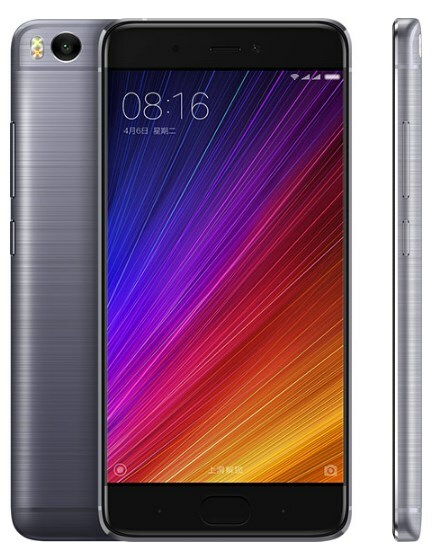 Average price of Xiaomi Mi5s 32Gb in Russia - 22,5 thousand rubles. To buy Mi5s 32Gb on AliExpress it is possible for 16,4 thousand rubles( delivery to Russia is free).
Xiaomi Mi5s 64Gb
The average version of Xiaomi Mi5s 64Gb has only 2 differences: twice the permanent memory - 64 GB, while less RAM - 3 GB.The average price of Mi5s 64Gb in Russia is 17 450 rubles. Buy Mi5s 64Gb on AliExpress can be for 15.6 thousand rubles( shipping to Russia is free).
Xiaomi Mi5s 128Gb
The older version of Xiaomi Mi5s 128Gb has 128 GB of permanent memory and 4 GB of RAM.The average price of Mi5s 128Gb is 20,000 rubles. To buy Mi5s 128Gb on AliExpress it is possible for 19,4 thousand rubles( delivery to Russia is free).
Xiaomi Mi5s vs
Xiaomi Mi5
What has changed compared to the spring flagship Xiaomi Mi5?There was a glass with the effect of 2.5D( a small bend at the edges of the screen for the convenience of users), the best processor( the previous model had 4-core Qualcomm Snapdragon 820 MSM8996).The previous model had a camera at 16 mp( Sony IXM298 sensor), and this model has 12 mp( Sony IMX378 sensor) and no optical stabilization, but the pixel size is increased( 1.55 m against 1.12 m in Mi5).Comparative tests of the cameras show that the version of the Mi5 camera is still better than the newer version of the Mi5s. The capacity of the battery has slightly increased( 3200 mAh versus 3000).The fingerprint scanner is now under the screen, not on the back panel. The 32GB version has more RAM.
As for the cost, the Xiaomi Mi5 32GB costs an average of 15.3 thousand rubles in Russia, and Xiaomi Mi5 64GB - 15,500 rubles .
Reviews
To date, Mi5S 32Gb received 57% of fives on reviews in the Yandex Market, Mi5S 64Gb - 63% of fives, Mi5S 128Gb - 56% of fives. Below are the owners' reviews of all Mi5S varieties from various sites.
see also The best smartphones Xiaomi