Everyone knows that water symbolizes life. Perhaps, that is why many tourists, tired of noisy megacities, are so eager to spend their vacation near the pond. Far not everyone has a liking for vacation on the beach under the scorching sun. For those who prefer a moderate climate and average temperatures, river cruises were invented. Below is the top five rivers in the world.
Contents:
1. Rhine
2. Yenisei
3. Volga
4. Danube
5. Sen
1. The Rhine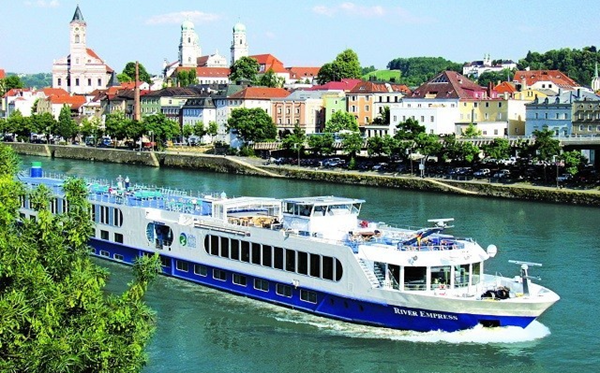 Rhine was repeatedly sung by various writers, artists and poets. The river seems to connect the German past and the German present. All the travelers who had stayed in Bonn, did not remain indifferent. In this area is the famous Cologne Cathedral. Here is also the headquarters of the Deutsche Post concern, and not one more attraction worthy of being seen with your own eyes.
2. Yenisei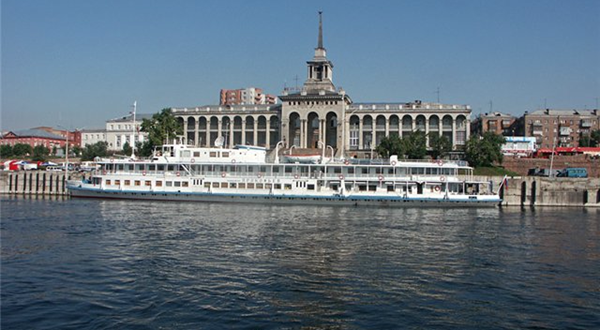 The Yenisei is one of the longest rivers in the world and the most full-flowing river in Russia, could not help but fall into this list. Cruise on the Yenisei allows you to observe the extraordinary nature of Siberia, go through the famous Osinovsky and Kazachinsky rapids, cross the Krasnoyarsk Territory and visit the site of the firing of the famous Tunguska meteorite. As a bonus - the intersection of the Arctic Circle.
3. Volga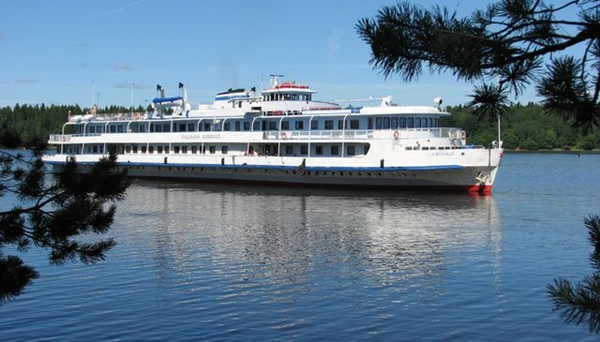 There was a rating without another Russian river - the proud Volga. The largest river of Europe in ancient times was called "Ra", in honor of the Egyptian sun god. The river, the length of which exceeds 3700 km, originates in the Tver region, but flows into the Caspian Sea. On the route of the river there are such picturesque places of Russia as Samarskaya Luka, Uglich, Ples, Kalyazin, etc. Every lover of antiquity, especially ancient architecture, must make a cruise along the Volga to his route during the rest.
4. Danube
The Danube Cruise includes calls to the ports of cities such as Belgrade, Budapest and Vienna. The route, which is laid along the picturesque landscapes, includes various sights of Hungary and Austria.
5. Sen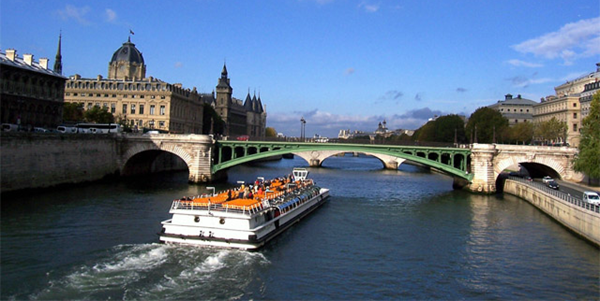 It is known that the Seine flows into the English Channel. The shores of a small bay include some towns of Normandy: the small resort of Honfleur and the large and industrial Le Havre. It is interesting that the Strasbourg company Cruisi Europe, which provides tourist services, has been arranging trips to Paris on the Seine for several years already. On the way to the capital, everyone has the opportunity to enjoy the picturesque Soot Monet, the touching buildings of Honfleur and many other attractions.
In a word, fans of river cruises will be able to find the most suitable for a vacation option. Today cruises along the rivers are, first of all, large liners, built with the latest technology and beautiful hotels that will help to spend an unforgettable time. A cruise can bring real diversity to the life of every tourist. This is an ideal symbiosis of a resort and beach holiday.