How to choose a comb and a hair brush: tips and tricks
Perhaps, every person dreams of thick and healthy hair. To achieve this goal, there are already many different ways. However, the most true and practical of them will be combing your hair comb with a comb.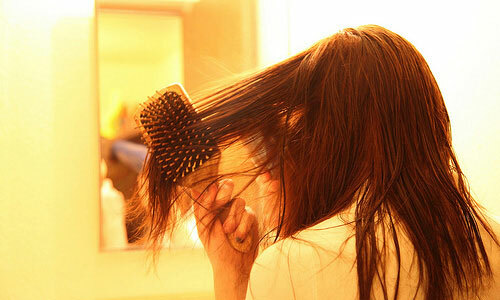 After all, it is able to save you from many problems with hair. And in order for your choice to be correct, we'll talk about how to choose a comb or brush.
Before you buy a comb, you need to decide what you will use it for. For combing, the faithful assistant will be a massage, classic brush or scallop. For hair styling, the best choice is a carbon brush or a round brush.
Classic brush
The classic brush is designed for combing hair before going to bed. It happens with natural, mixed or artificial bristles. For long hair is best suited natural. She takes care of her hair and does not electrify them. For thick, the most acceptable choice is mixed bristles of different lengths.
Massage brush
To date, the massage brush is not very popular.
With its use, you not only comb, but also massage the scalp, which improves blood circulation. This improves the nutrition of the roots, the hair becomes more firm and smooth, grows faster. The teeth of such brushes are plastic, wooden and metal. Brushes with metal teeth have already lost their former popularity.
Many of them have already refused, above all, this is due to the fact that it clings and pulls out the hair. The rubber base, on which the teeth are attached, should be soft, but at the same time should keep the shape, otherwise the teeth will constantly fail.
For hard hairs, you need to choose the hardest brush. For thin and weak, the one that is most soft to the touch. Brush teeth must have special balls at the end. Otherwise, you can scratch the skin of the head, which will affect the health of the hair.
Brushing( circular brush)
Brashing is a brush that has a cylindrical shape and circular holes on the body. It is designed for hair styling with a hairdryer. It is also used to create and straighten curls.
Medium-sized brashing machines are used to twist the tips. Small are designed for laying bangs. Well, and large, to give maximum volume to your hair from the roots.
What are the combs
Perhaps the most hard-working comb, you can call a wooden comb. It is suitable for daily use, does not electrify and does not injure hair. It is believed that with the use of wooden combs, hair grows much faster. After applying various masks and balms, it is best to comb the birch comb.
This object is very versatile, but for short hair cutting it still does not do. Plastic comb, the worst option. With frequent use of such a comb, the hair becomes brittle and cross-cut.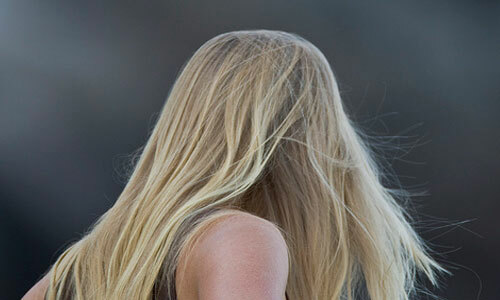 As a compromise, you can purchase a silicone or carbon comb. Silicone scallops are very convenient for haircutting and hair coloring. Carbon combs are very well suited for creating a nap. Always use a metal comb, not recommended. This is due to the fact that metal, injures the skin of the head, which will lead to brittle hair. Such combs are intended only for creating a nape and dividing strands.
A few tips
A good comb will never hurt and will not scratch the scalp. It is best to buy a comb with rounded teeth or one with special balls at the end of the teeth.
In order to comb long hair, it is best to use a comb with long, sparse teeth. The thicker your head of hear, the less often the teeth should be located. It is advisable to purchase a comb with a rubber handle. She will not slip out of her hands, even when they are wet.