The best lip balms on reviews of customers
Every woman pays special attention to beauty and care for her lips, because they are the first to suffer from unfavorable external factors. Usual lipsticks and shines often do not save from the sun and wind, and decorative cosmetics itself is not so harmless. As a result, lips without additional protection quickly lose freshness, begin to peel and become covered with ugly dry folds. Here to help and come balsams, which will moisturize, nourish and heal delicate skin.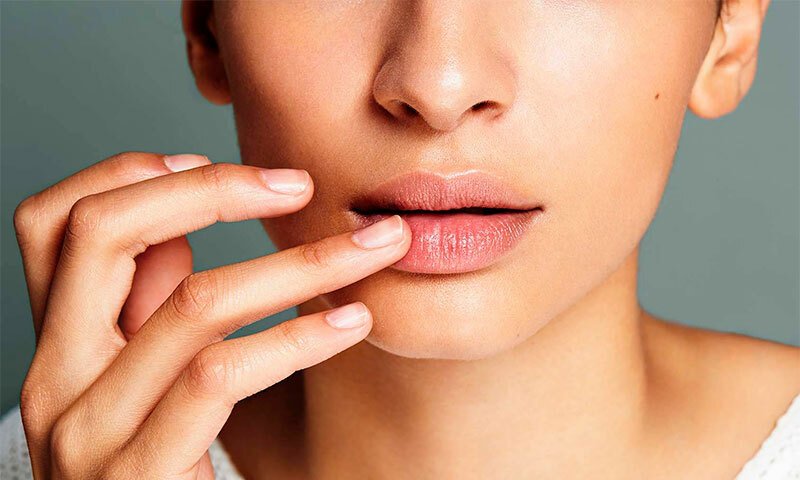 Contents:
Lip balm which company choose
The best moisturizing lip balm
The best nourishing lip balm
The best lip balm for complex action
The best lip balm
The best baby and adolescent lip balm
What lip balm to buy
Lip balm which firm to choose
Almost every cosmetic company produces care balsams that can be used as a base for lipstick, night nourishment or selfmakeup element. The composition of the best hygiene includes extracts and extracts from medicinal plants, vitamins and oils, which restore the skin of the lips. For the most advanced, innovative formulas are developed that have a rejuvenating effect.
Balsams of famous American and European manufacturers have such useful properties:
1. Yves Rocher
2. L'Etoile
3. Beiersdorf AG( owns the Nivea trademark)
4. EOS( Evolution of Smooth)
5. TM Carmex
6. Hurraw!
7. Rexaline
8. Soleil Noir
9. Darphin
10. Korres
11. Styx Naturcosmetic
The domestic manufacturers are not far behind. Today inexpensive but high-quality balsams produce Biokon, Lux-Visage and FITOkosmetik.
The best moisturizing lip balm
The skin on the lips is extremely thin, without subcutaneous fat, which holds water, so it often dries up during hot and dry summer weather. If you do not take care of her protection, lips can "grow old" sooner than face. To avoid this, you need good moisturizers that will keep moisture under your skin. And since it will be necessary to use such cosmetics in the summer, UV filters that provide protection from solar radiation will not be superfluous.
Rexaline Hyper-Hydrating Repairing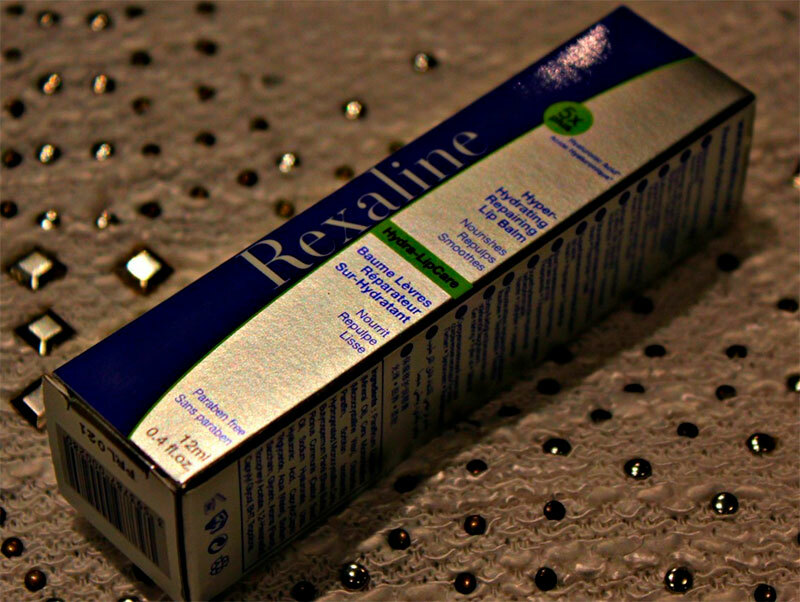 This super moisturizing balsam contains fragmented hyaluronic acid, that is, it also performs restorative functions, smoothing the surface of the lips. The patented complex penetrates deeply into the epidermis and prevents loss of moisture, removes small wrinkles and increases the elasticity of the skin. Shea butter, vitamins A and E( essential components of any caring cosmetics) tone and rejuvenate the lips.
The product is available as a cream in a soft tube for 12 ml with a spout dispenser. Especially well it works on the overdried and shelled a skin, requiring frequent humidification.
Pros:
Effectively protects the lips from external influences;
Restores even very damaged skin;
Delicate, quickly absorbed texture - ideal for summer;
Does not leave on the lips of the film;
Thick consistency and economical consumption;
Slim vanilla flavor;
Large tube - not enough for one season;
Can be used as a base for lipstick.
Cons:
Very high price, but often sold at a discount;
No UV filter.
This balm is recommended not only as a summer protection, but also as an anti-aging lip care.
Korres balsam-stick "Mandarin"
The shape resembles a conventional tube of lipstick, so that it will be familiar to use. The composition has a moisturizing, soothing and soothing effect on the skin due to castor oil, shi butter, bees( bees and sunflower) and vitamin E. Balm is produced in 5 gentle shades, there is also a colorless variant. The level of sun protection SPF 15.
Pros:
Perfectly softens and moisturizes the lips;
Lays down evenly and does not spread even without a pencil;
Natural shades for nude make-up with a light shine;
Virtually not felt on the lips;
Light odor and pleasant taste;
The lid on the tube sits tightly - with a click;
Cost effective and affordable price.
Cons:
Quickly "eaten up" - a maximum of 2 hours;
The mandarin extract, declared by the manufacturer, is not present in the composition;
Low in fat, which causes the stick to slip badly over the skin when applied.
The product is recommended for prophylactic daily care for dry lips in the age category 25+.
Yves Rocher "Honey and Muesli BIO"

This cream-balm is designed for intensive moisturizing and nourishing very dry and damaged lips. The manufacturer positions the product as an eco-product, consisting 99.9% of natural components( vegetable oils, wax, oats, chestnut and acacia honey extracts).Produced in a convenient tube of a sufficiently large volume( 10ml) with a bevelled spout.
Pros:
Treats and moisturizes over-dried lips;
Removes peeling;
Not sticky;
Natural and safe composition;
Convenient hygienic packaging;
Thick consistency and hence the economical consumption;
Pleasant unobtrusive smell;
Extremely Democratic price.
Cons:
Can roll down or drain into corners;
With deep cracks still can not cope.
The product is poorly absorbed, so it must be applied very thinly so that the balm does not clog into the folds of the lips.
Nivea "Aqua Care"
Balm contains the formula Hydra IQ, patented by Beiersdorf, which "teaches" the skin to maintain a normal moisture level in the upper layers. Also for the moisturizing and elasticity of the lips there are: shea butter, several kinds of waxes and aloe extract. Light, non-greasy structure allows you to apply balm for colored lipstick or over a matt coating. The level of photo protection SPF 15.
Pros:
Intensively moisturizes the lips;
Does not leave a sticky sensation;
Natural and effective composition;
Balsam is absolutely colorless, with a slight unobtrusive smell;
Easy to find on sale;
Very Affordable Price.
Cons:
Exceptionally summer option - in winter it melts and does not absorb;
A little bitter.
This budgetary remedy on natural ingredients really moisturizes the lips, but like other summer balsams, it will have to be renewed constantly.
The best nutritious lip balm
These products are ideal for anti-aging care and application in the cold season. Due to its thicker consistency, nourishing balms form a thin film on the lips, protecting them from weathering and frostbite. In the composition of such hygienics the manufacturer necessarily adds various oils and fat-soluble vitamins.
Soleir Noir Stick Levres SPF 30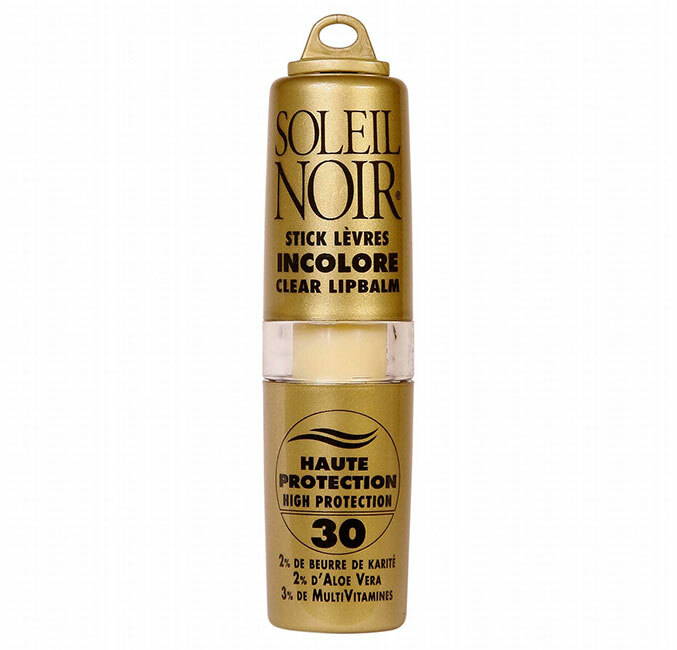 This balsam is made by a French brand that specializes in the production of sunscreen cosmetics, so it uses the most powerful UV filters. In parallel, the product nourishes and moisturizes the skin, as it contains vegetable oils, a whole complex of vitamins, fatty acids and beeswax. It is recommended to women after 40 - the formula gives an excellent anti-aging effect. The manufacturer offers two variants of balm: colorless, with a slight aroma of plumeria, and a strawberry shade.
Pros:
Instantly moisturizes and softens lips;
Very nice smell;
Improves the regeneration of skin cells, heals cracks;
Excellent base for lipstick, which will ensure a smooth application;
Equally well protects from sun and frost;
Removes the roughness, as if on the lips went soft scrub.
Cons:
Not available for free - you can only buy on the Internet.
Darphin Age-Defying Lip Balm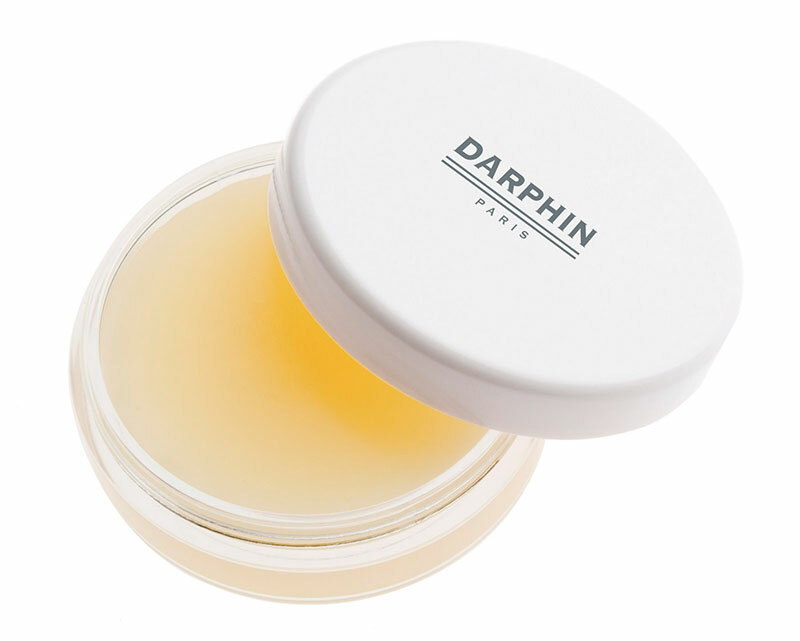 The product from the anti-aging lineup of category 35+ not only takes care of the lips, but also stops the aging of cells. The rich texture of the product softens, protects and smoothes fine wrinkles and transverse strips on the skin. After application, the lips become more filled and plump. The 99% balsam consists of natural ingredients( mainly vegetable oils and waxes) and the proprietary peptide formula Maxi-LipTM.The product can be used as a base for regular lipstick.
Pros:
Very rich in natural composition;
Slightly increases the volume of the lips due to smoothing;
With prolonged use, a rejuvenating effect appears;
Heals fine cracks and wounds;
Softens and protects the lips;
Delicate, unobtrusive smell, no taste;
Economical.
Cons:
High price;
Form of release - not everyone likes to climb a finger in a jar;
There is a feeling of a film on the lips.
Many women noted that decorative lipstick keeps on the lips much longer when applying it on top of this balm.
The best lip balms for complex action
Such products combine the moisturizing properties of summer and nutritious winter grooming balms. They are especially needed in the autumn-spring period, when the delicate skin of the lips must be prepared for weather changes or to prevent the effects of beriberi.
EOS lip balm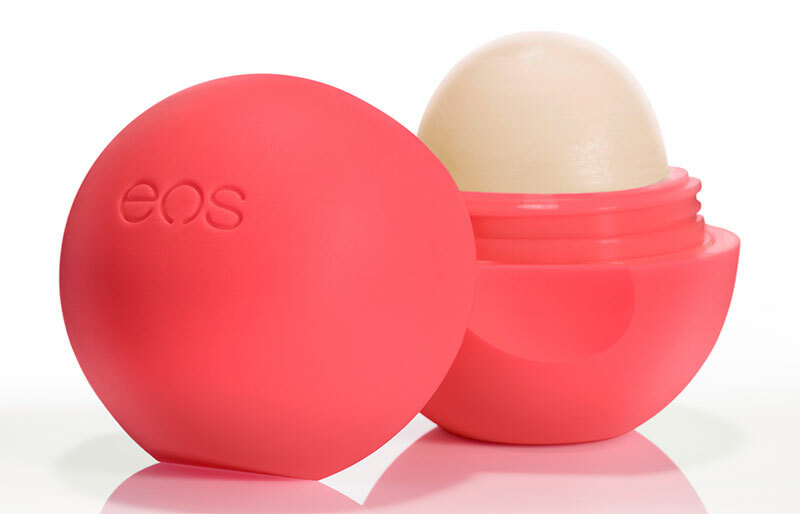 Several years ago, the US brand EOS produced a furore in the cosmetic world with its egg-like balms. At first, women were tempted by their unusual shape, but the quality of the content was also excellent. The product is made only from natural ingredients: nutritious vegetable oils, beeswax, vitamins, extracts from berries, fruits and plants. At us in the market these balms are presented by 15 various "tastes" and a pair of brilliant variants with a shimmer.
Pros of any EOS-balm:
Not greasy or sticky, does not roll on the lips;
Contains SPF-15 filters;
Natural, non-chimotic aroma;
Effectively removes dryness and peeling, and also nourishes the lips;
Copes well with the role of the base for lipstick;
Can be used by pregnant women and even children;
Very low consumption;
Cool design.
Cons:
Because of the large size of the ball it is inconvenient to apply on thin lips;
Too light for overdried lips;
In products with a shimmer, the feeding properties are noticeably lower.
In general, any EOS is a good balm with a delicate structure, light aroma and complex care. He just makes his lips beautiful and soft - at any time of the year.
BB bon baume a levres from L'Etoile
Tinted balm, combining complex care, restoration, beautiful color and lip gloss. The palette consists of six semi-transparent tones with a sweet scent and an elegant shine without a shimmer. However, especially with a choice of a shade it is not necessary to bother - all of them will give on lips approximately identical tone with rather insignificant nuances. The volume of each tube is 10 ml.
Pros:
Convenient packaging with beveled sponge applicator;
Light, non-greasy texture, but saturated, as it should be;
Not collected in creases and cracks, does not flow out of the contour;
Moisturizes and nourishes the lips, smoothes their surface;
Hardly felt on the skin;
Resistance to 2-3 hours
Cons:
Sweet candy smell;
May leak from spout.
Perhaps, for a full-fledged effect of a photoshop, as in other BB-tools, you should not count on this balm. But the fact that it allows you to combine decor and complex care for your lips is a fact.
Velvet sponge "Protection and nutrition"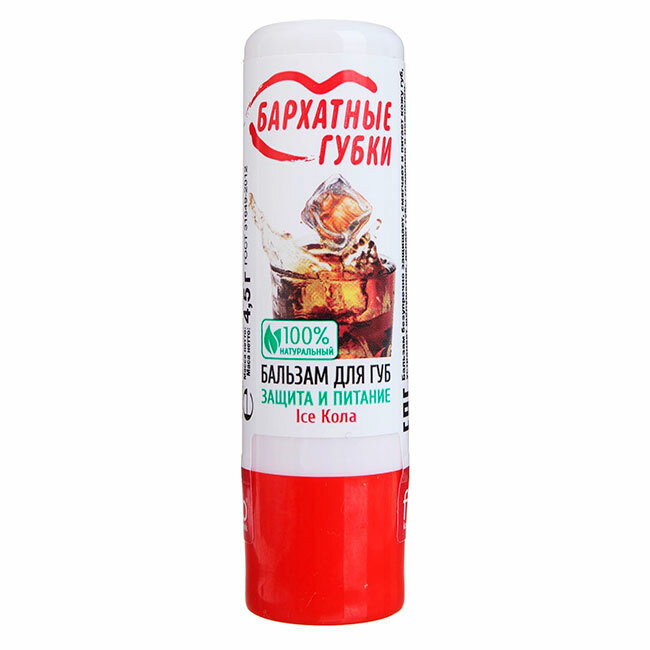 Inexpensive, but effective tool of the Russian manufacturer Phytocosmetics also proved to be very functional. Balm prevents flaking of the lips, eliminates dryness, nourishes the skin and protects it from premature aging. The composition contains several types of oils and is almost completely natural. Such a tool can be used at any time of the year, but best of all it will show itself in the winter.
Pros:
Decent quality and safe composition;
Fits well, does not spread over the contour and does not roll;
Makes lips soft and tender;
No feeling of greasy stickiness or adhesion;
Well nourishes even the most dry lips;
Does not give bitterness;
No addictive effect when the balm loses strength;
Very low cost.
Cons:
Kind of cheap baby hygiene;
Smell is quite chymous, but the smell quickly disappears.
At first, these balms did not attract much attention of customers, but over time, having rasprobovat funds and getting into the composition, the ladies began to sweep them off the shelves.
The best medical lip balm
Therapeutic cosmetics comes to the rescue when you need to cope with a specific problem. In the spring, our lips suffer from avitaminosis, in winter they are attacked by frost, viruses and bacteria, from time to time painful cracks and flaking, herpes and foci of inflammation can appear. Here, a simple balm does not get rid of - you need a directional action with antiseptics, soothing or regenerating ingredients that can cure the damaged skin of the lips.
Classic Carmex Moisturizing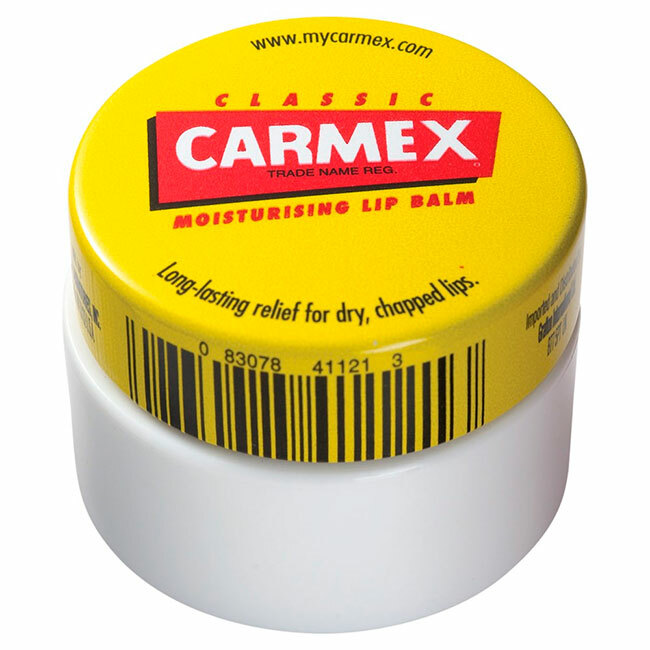 One of the most famous balms in the world. He is constantly improving, changing its composition, but the useful properties and universal love for Carmex remain unchanged. The last of the variants of the classical formula includes anti-inflammatory and healing components that will save the weather-beaten, chapped lips. However, this remedy can not be used constantly, otherwise the opposite effect will occur: healthy skin will be overdried, and the problem will worsen.
Initially, the balm was sold only in a soft tube with a not very comfortable round spout. Today, similar forms have been added to this form in sticks and jars.
Pros:
Rapidly heals lesions on the lips;
Moisturizes and protects the skin from external influences;
Slightly anesthetizes;
Melting from the body heat texture;
Very economical in terms of consumption;
Allows application under make-up;
Relatively inexpensive.
Cons:
It does not smell very nice, although someone even likes the smell of menthol;
A bitter taste;
Can be used no more than 3 times a week.
Do not forget that this is really a medication that is used only as a last resort.
Hurraw Night Treatment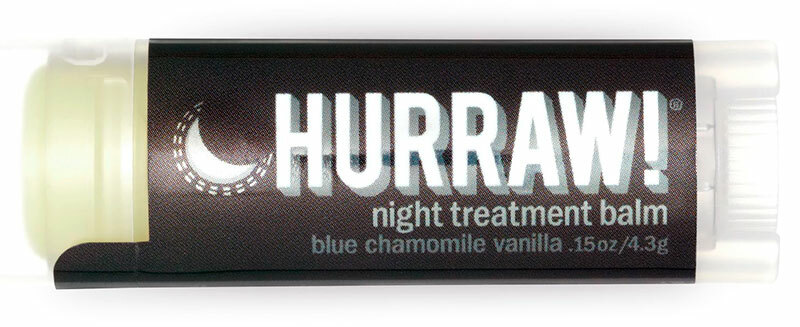 Organic nocturnal balm perfectly heals cracks and weathering due to the healing effect of its constituent 10 vegetable oils, extracts from the chemist's chamomile, candelilla wax and vitamin E. The firm consistency of the stick surprisingly easily diverges on the lips,is eaten, but completely absorbed into the skin. The action of the balm is aimed at mitigating and accelerating the regeneration of the affected skin, and it also has a good anti-age effect.
Pros:
Fully natural, vegan composition;
Has no taste;
Excellent nourishes and restores the lips;
In the morning, the softness of the skin is still felt;
Does not cause allergy;
Convenient flat-oval shape of the case;
Economical;
Affordable price.
Cons:
The stick sometimes does not immediately spin back;
It is very difficult to buy in a store - you need to order online.
STYX Rose Garden lip balm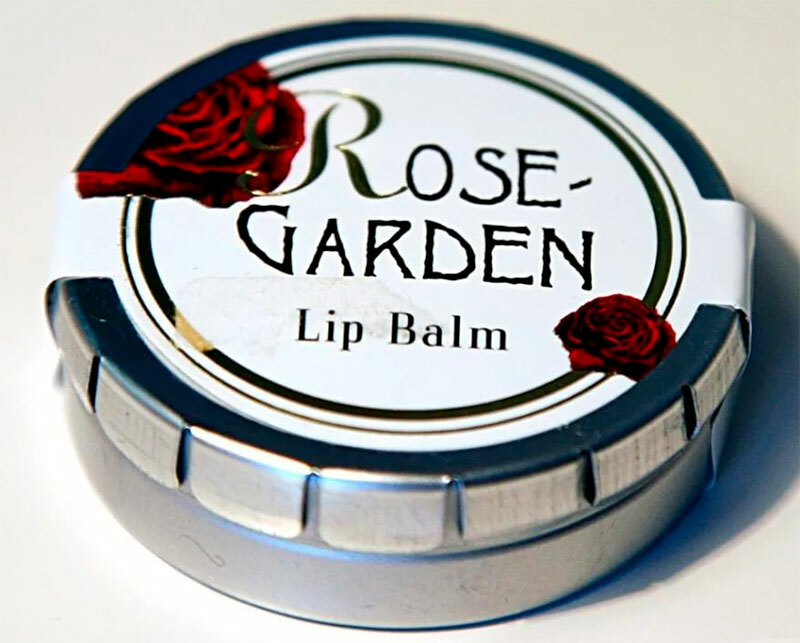 The best balm for winter and windy weather has regenerating and nutritional properties. All thanks to the active ingredients of essential oils( roses, cocoa, jojoba), a complex of vitamins and honey. Also, the agent launches in the cells the production of collagen, promoting the regeneration and regeneration of the skin. A rose extract effectively heals herpetic wounds and "seizures", protects the lips in extreme weather conditions.
:
Natural composition without preservatives and fragrances;
Heals lesions after herpes and tattoo;
Good as antiseptic;
Quickly absorbed, making the lips gentle and smooth;
Very dense, but it melts immediately on warm skin;
Hypoallergenic;
Collect balsam from the jar is comfortable even with very long nails.
Cons:
Not the lowest price;
No accumulation effect - only works while on the lips.
The "Rose Garden" restorative is recommended by the manufacturer to be applied daily as a base for lipstick. In fact, in the reviews complain of its poor absorbency, so it's more like a night balsam.
The best baby and adolescent lip balm
Delicate and sensitive baby skin needs special care. For her, you need to select quality balms exclusively from natural ingredients, but with a good level of protection. In addition, the "first cosmetics" should not be bright and flashy, but the glossy shine and light shades of the young lady will be cheered.
Lux Visage Girl-Kitty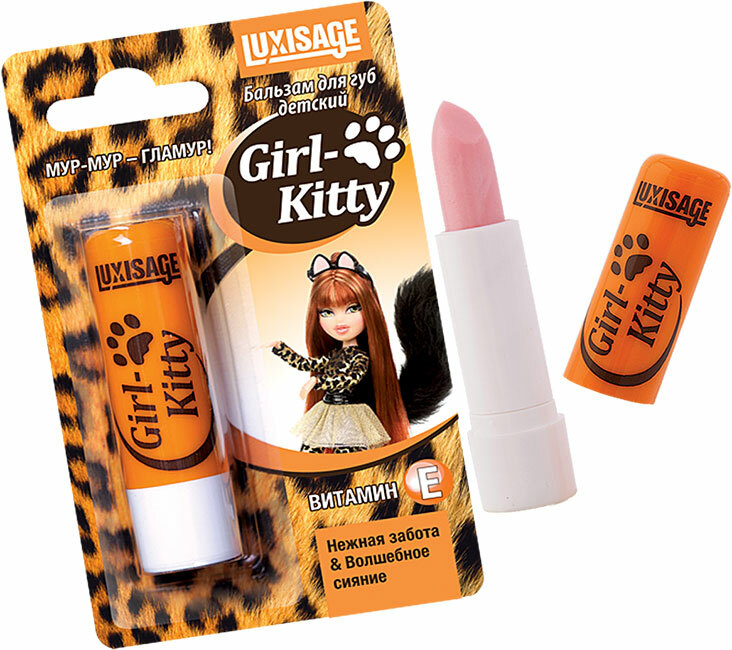 Natural composition with sea buckthorn oil and vitamin E actively moisturizes and nourishes the delicate skin of the lips, protects it from the sun and has healing properties. The product has a pleasant pink shade and a light shine, which is sure to please a teenage girl, but it is unlikely to cause displeasure of school teachers.
Pros:
Effectively moisturizes and softens the skin;
Cures small wounds and weathered lips;
Has antibacterial and antifungal effect due to tea tree oil;
Very good composition with an abundance of natural ingredients and vitamins;
The lips feel comfortable;
"Delicious" smell;
Affordable price.
Cons:
With heavily dried lips can not cope;
It is eaten for 1,5-2 hours.
Judging by the reviews, this coloring balm for teenage girls( or their moms) will be especially good in winter frosts.
Baby balm "Good Fairy"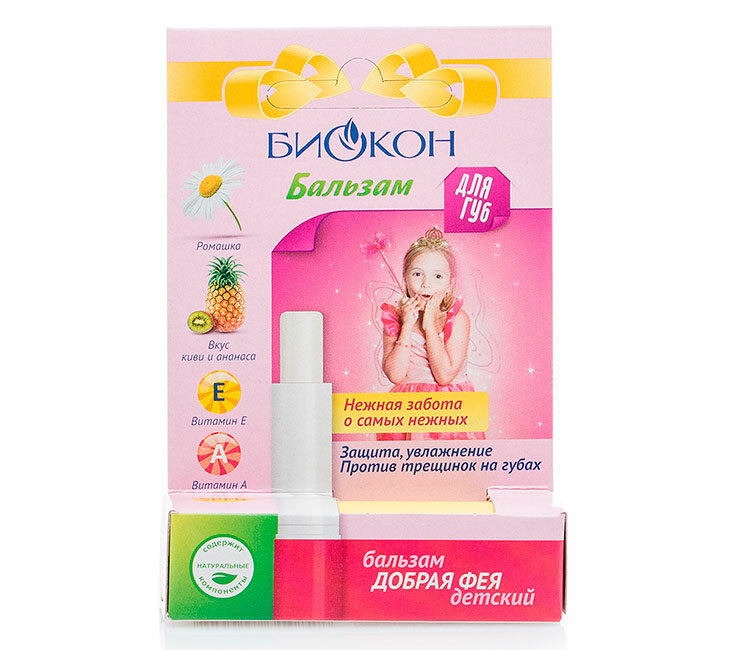 Biocon remedy cares and protects children's lips from bad weather, cold and aggressive sun. The composition includes natural waxes, a complex of vitamins, extracts of medicinal herbs and oils, as well as a UV filter with a level of protection SPF-6.
Pros:
Useful and natural composition;
Efficiently nourishes and moisturizes the skin;
Has anti-inflammatory properties;Sweet aroma - children like;
It is cheap.
Cons:
A flimsy case can crack when dropped or directly in the bag;
Too hard - before applying it is best to hold it in the warmth;
Poorly absorbed.
Actually, this balsam is more faulted by moms - children do not experience any discomfort from his presence. And the "Fairy Fairy" performs its main tasks of protection.
What lip balm to buy
1. Girls after 25 years for the summer already need to look for a moisturizing balm with UV filters, like Korres Mandarin or Aqua Care from Nivea, to protect the lips from premature aging.
2. Rexaline is the ideal choice for women aged 30+ who want not only intensive lip moistening, but also a visible anti-age effect.
3. Already over the threshold of 35+?Then it's time to switch to the feeding balm Darphin Age-Defying.
4. At the age of 40 years or in particularly unfavorable climatic conditions, the only salvage for lips will be Stick Levres from Soleir Noir with SPF 30.
5. If your lips dry out especially strongly, you will benefit from the BIO product "Honey and Muesli"from Willows Roshe.
6. Young people will like the stylish and megapolar balm EOS - it remains only to choose your favorite "taste" and color.
7. L'Etoile's lip balm is ideal for those who love decorative cosmetics with a caring effect.
8. Do you want a cheap but absolutely safe means for complex care? Boldly go for a balm Velvet sponges in the nearest Fix Price.
9. As an "emergency skin" for damaged skin, it is always worthwhile to keep Carmex-balm ready.
10. To give your lips softness and youth, and also to heal cracks, at night it is necessary to lubricate them with Hurraw.
11. For those who often suffer from herpes, seizures and other unpleasant diseases, Rose Garden Lip Balm from STYX is best suited.
12. For a child to protect the lips from frost and hot sun, it will be enough to buy the Biocon "Good Fairy" balm. And adolescent girls will more like the gracious shine Girl-Kitty from Lux Visage.