Recently Greece has become quite a popular resort for Russian citizens. And this is a completely logical explanation: a great holiday for a reasonable price. After all, a trip to Italy, Spain or Croatia will cost you much more. The review presented below was selected for those people who are planning to visit this beautiful country for the first time.
To rest at the highest level, learn our reliability rating of tour operators. The list includes only proven firms that have a license, many years of experience, popularity and trust of tourists.
Contents:
1. Island of Rhodes
2. Corfu Island
3. Island of Zakynthos
4. Santorini Island
5. Kos Island
1. Rhodes Island
This place is visited by the largest number of tourists, it is full of myths, and itshistory has made the island famous for a very long time. In Rhodes you have the opportunity to swim in one of the seas to choose from: the Aegean or the Mediterranean. If you prefer the Aegean, then you need to the west of the island, and if the Mediterranean, then to the east.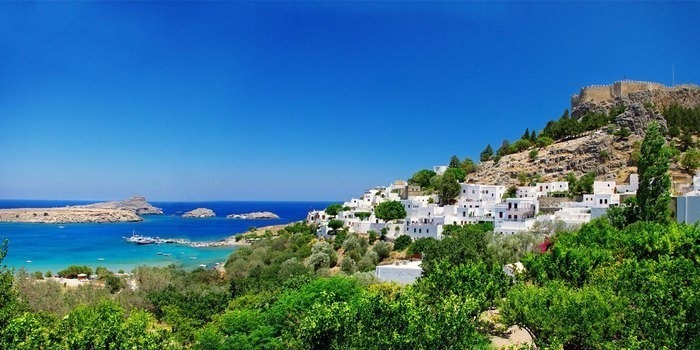 If you are planning a trip with children, then you will be more suited to the Mediterranean, as it is calm and has sandy beaches. The Aegean Sea is suitable for fans of extreme sports. You can swim in Rhodes from May to October. Here is one of the best hotels in the world, according to the 2015 rating.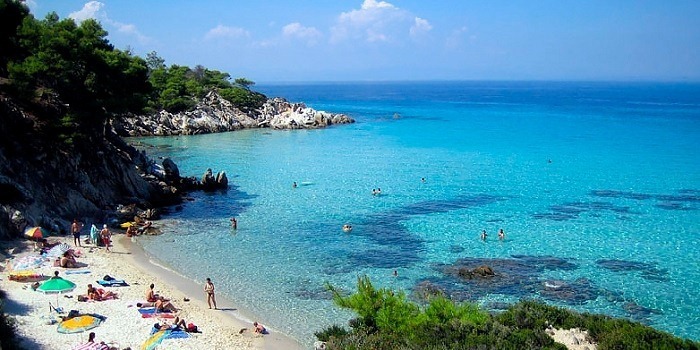 You have a great opportunity to visit one of the island's attractions, such as the Valley of the Butterflies or the Monolith Fortress. And if you want to see the meeting place of 2 seas, then you need to brace Prasonisi.
2. Corfu Island
This resort is prestigious and has a high enough status. The island as a magnet attracts tourists because of the huge number of places that deserve the closest attention. There is a place for tennis and golf fans. And plantations of citrus and olive trees delight our younger generation.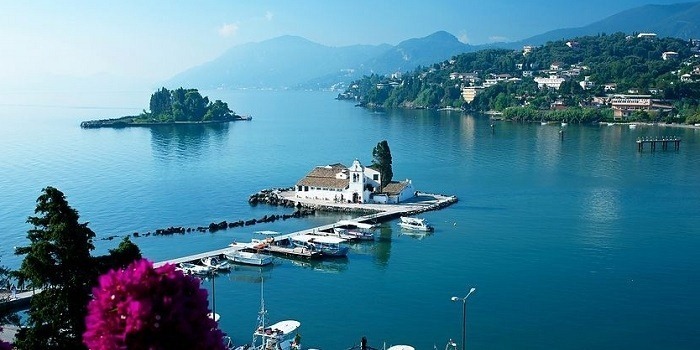 There are beaches here, sand and pebbly. If you wish, you can also visit the Old or New Fortress, as well as the summer palace of the Austrian Empress and many other equally attractive places.
3. Zakynthos Island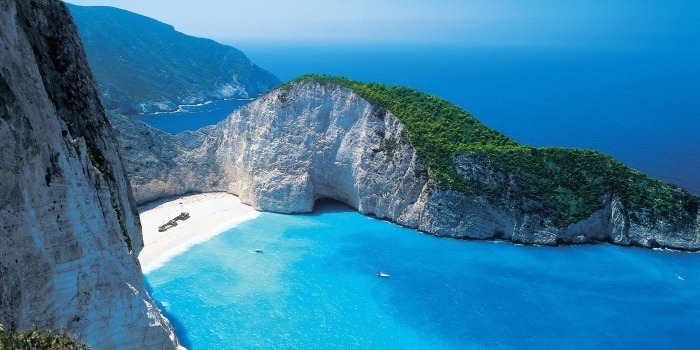 Zakynthos is striking with its landscapes and natural places. The island has a lot of caves under the water, there are also many bays and bays. This is the most popular resort for lovers of Greek diving.
4. Santorini Island
This is quite an entertaining, popular and beautiful resort of Greece, there are magnificent beaches. This resort is suitable for both nightlife lovers and people seeking privacy.
5. Kos Island
This island is an ecologically clean place, its second name is the Garden of the Aegean Sea. The island attracts by the fact that here every tourist will find a lesson for himself.