The inquisitive minds of creators of unusual devices often turn to photo and video equipment.
The most unusual cameras in the world today are represented in our top ten. Each of them is unique in its own way: design, characteristics, innovative possibilities. And let most of these cameras never go into mass production, inventiveness inspires respect.
10. The camera in the form of a lighter Zippo hides inside a VGA-camera with a resolution of 640 x 480. The device has 64 MB of internal memory, a connector for connecting to a computer via USB and a timer function.

9. The Seitz has a set of functions that can please many photo enthusiasts - 160 megapixels, to create a live image of 6 x 17 cm, a shutter speed of 1/20000 seconds, a transfer rate of 300MB / s, and a range of ISO values ​​from500 to 10,000. Among the shortcomings of the camera, perhaps, should be mentioned its price - 32,266 US dollars.

8. BINOCA01 from Thanko is a symbiosis of binoculars and a 2-megapixel camera. The camera is powered by 2 AA batteries, pictures can be recorded using 32 MB of built-in memory, memory card slots, alas, are not available. As there is no LCD display to view your photos. But the dimensions of the camera are quite small - 116 x 67 x 37 mm and weighing in at 215.

7. The GoPro Digital Hero is a wrist camera, among which features a photo resolution of 648 x 480, video 320x240, built-in memory of 32 MB, as well as a waterproof case up to 30-meter depth. To prevent the camera from interfering, it can be pressed to the wrist, and before shooting "bend" into working condition.

6. "Camera 360" from Cedric Tay( Cedric Tay) - this is an ideal device for panoramic shooting. During operation, the camera is sufficient to hold with one hand, almost all control is carried out by means of sensors, i.e.buttons and sliders on the smooth body of the device is practically nonexistent.

5. Concept Canon Snap - is a look into the future from the famous camera manufacturer. A miniature yet powerful device can be worn on the finger. The only button on the camera body suggests a few limited features, although the developers claim that the Canon Snap is quite capable of competing with the most expensive modern devices.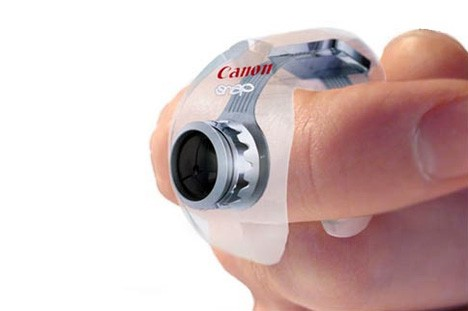 4. "Flying stick" from designer Tsuno Wang is designed for shooting from a height. The rod of the camera unwinds in the palms, then the device soars into the air and starts taking pictures automatically with a certain periodicity. About high quality, perhaps, it does not go, but the camera, of course, turned out very unusual.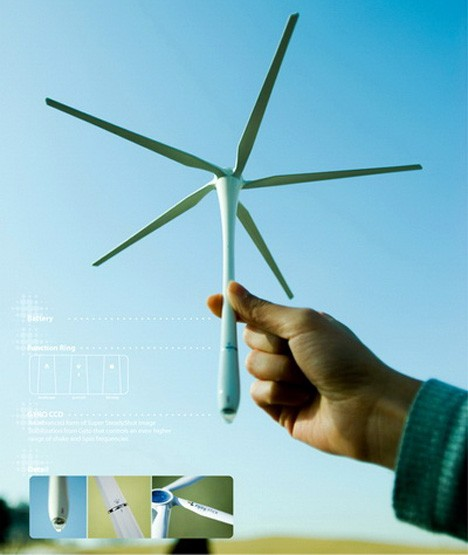 3. Triops are three ultra-wide-angle lenses in one device. The camera shoots in any position, reacts to sound, movement or manual control. Among the additional features - panoramic shooting and sport mode for shooting moving objects. According to creator Francis Faorot, Triops is easy to use and has an intuitive user interface. A special device is provided for storing and viewing photos, as well as recharging the camera.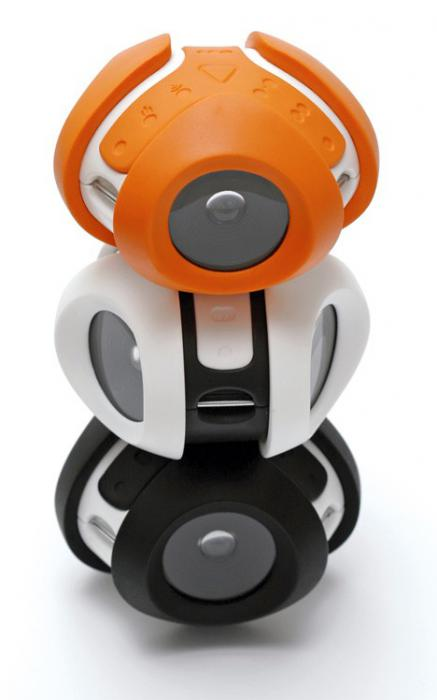 2. The concept from Samsung is a hybrid of a camera and a photo frame. The camera does not have any settings, its task is automatic shooting. To use the gadget in the photo frame mode, there is a built-in "foot" stand, and for convenience of shooting in camera mode on a thin case there is a grip in the form of a barrel.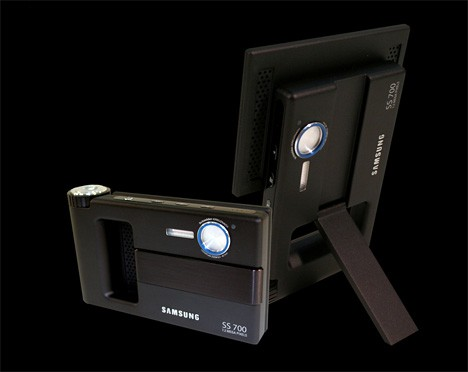 1. Touch Sight is a unique camera for people with impaired vision and part-time the most unusual camera in the world .The audio recording function, activated for a few seconds after the shutter release, allows you to make voice notes for each picture. Naturally, there is no LCD screen in the device, but there is a 3-D Braille screen. Without seeing the image, users can "touch" the pictures. Whatever the opinions of the skeptics on the Touch Sight account, one can not deny the unusual and important social direction of this project.