At the beginning of June 2014, Apple CEO Tim Cook and Vice President for Software Craig Federigi represented the most innovative developments at the annual WWDC developer conference.
The participants were presented a new operating system, a new programming language and a number of other developments. The most interesting were in our Top-5 novelties of Apple 2014, presented at the conference WWDC .
5. OS X 10.10 Yosemite
4. iOS 8
3. Apple Swift
2. Healthbook
1. HomeKit
5. OS X 10.10 Yosemite
According to statistics, in the last year the sales of Macintosh computers increased by 12%.Therefore, the new operating system for desktop PCs came out just as it should. X 10.10 Yosemite has a radically new design, close to iOS 7. Noticeably updated a number of applications, such as Mail and Safari. A new browser for speed and efficiency is ready to compete with Chrome and Firefox.
The developers paid special attention to the integration of Mac and mobile devices from Apple. Now, for example, you can make a call from your laptop using a smartphone as a cell-site.
4. iOS 8
Apple CEO Tim Cook at the launch of the new operating system announced that over 800 million iOS devices have been sold in the history of the apple brand. The new iOS 8 retained its previous design, but it also received new features, including the App Store. In the number of languages ​​for dictation was included Russian, and the system of voice recognition became more perfect.
Among the innovations is also a keyboard with Braille, buying content through Siri, incognito mode in Safari and viewing statistics of battery usage for each application separately.
3. Apple Swift
The new programming language is rid of the heritage of Objective-C.It is stated that Swift will work much faster, and programmers can track the results of their work in real time in real time.
In this case, Swift can co-exist with the previously used Objective-C, which will allow developers to integrate a new language into already created applications.
2. Healthbook
This built-in iOS 8 program is designed to collect data on the health of the owner of the "apple" device. Healthbook analyzes the diet, exercise and other information, giving an opinion on the state of the body, as well as various recommendations for its improvement.
The application is designed with a view to the future, because the health data will be able to enter it from the "smart hours" iWatch, which are scheduled for release next year.
1. HomeKit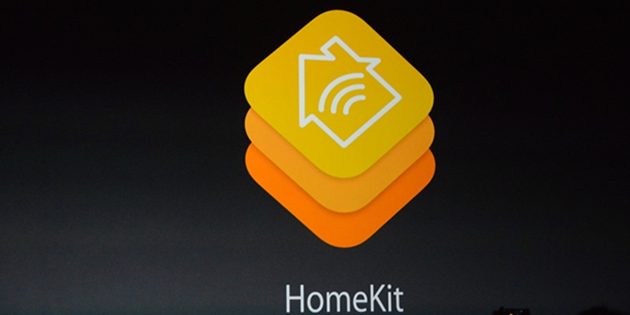 With the new HomeKit platform, iOS devices can be turned into a smart home control panel. Automatic blinds, gates, security cameras, light bulbs and much more are now controlled by a smartphone.
Of course, there are not so many homemade devices compatible with HomeKit yet, but Apple's network of partners is wide enough and includes Philips, de Honeywell, TI, iHome and dozens of other manufacturers of locks, lighting, etc.
The competitor HomeKit promises to become Android @ Home from Google, both manufacturers are ready to actively increase their efforts to create "smart houses".