Contents:
Advantages of eco-leather
How to clean a product made of eco-leather?
How to wash and dry?
How to get rid of stains?
Products with eco-leather inserts
The real leather and eco-leather products are practically not different in appearance. The artificial material repeats the relief of the natural, they look identical. Not a specialist can not even always distinguish them. But care for them still requires a different. Therefore, it is worth knowing the subtleties of washing such things.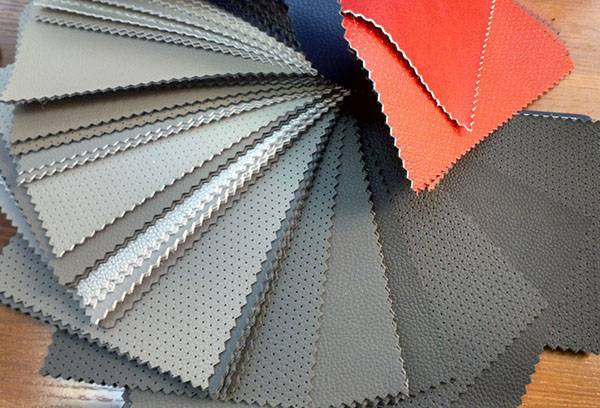 Advantages of eco-leather
Eco-leather is a modern material, the main components of which are cotton fabric and polyurethane applied to it in the form of thin film. Now it produces car covers, bags, outerwear, dresses and trousers, even baby carriages and high chairs for feeding. Such popularity is explained by many advantages.
The material is wear-resistant, it does not lose its original form even with prolonged use.
It contains micropores that provide air circulation.
Waterproof, does not get damp in frost, it does not overheat in hot weather.
It is pleasant to touch, the surface is soft and warm.
Hypoallergenic, has no pronounced odor.
Easy to clean.
How do I clean an eco-leather product?
It is not surprising that eco-leather is actively used in goods for both adults and children. But despite the fact that it is practically not contaminated, from time to time any product needs cleaning. After all, sometimes it happens to put a stain on imprudence, and just a thing you want to refresh. To understand how to do this, you need to study the label with information from the manufacturer. And in most cases, it prohibits cleaning and drying in a washing machine. Of course, there are reviews that after this method of washing everything was in order. But there is still too much risk of deforming the product. Therefore it is more reliable to turn to other methods.
Care for things from eco-leather is approximately the same, whether it is dresses or covers for car seats. If you need to remove a small dirty speck, then you can use a wet napkin. Usually this is enough, then the affected area needs to be wiped with a dry soft cloth.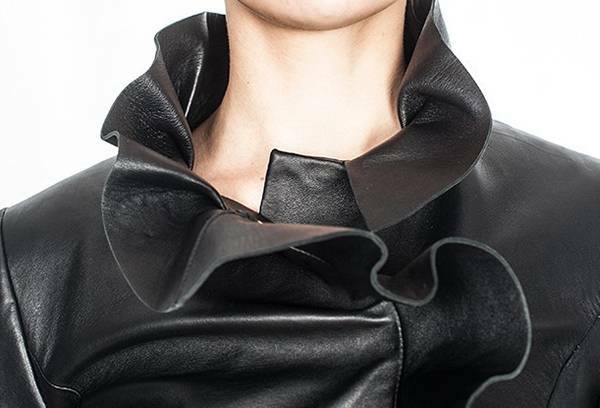 How to wash and dry?
But what should I do if the thing needs to be completely refreshed? After all, without serious cleansing from time to time can not do. At home, you can wash such items, but not in the car. Only hand wash is allowed. The water temperature should not exceed 30 degrees, you can not exert a strong influence: rub and squeeze. You should also know that powders with chlorine or containing abrasive particles can damage the material.
Board
If the stain has dried, then it should be put a rag moistened with water. After the contamination is softened, it will be easy to remove.
So, in order to wash products made of eco-leather, you need to collect cool water in a basin or a bath, then put a dress or jacket in it. Use gentle movements to clean and squeeze very gently. The main goal - to leave some water, after which the product can be hung on the shoulders above the bathroom. Before that, it should be shaken to take its normal form.
Although eco-leather does not burn out in the sun, it's better to dry it, so that it does not get direct sunlight. Do not dry with a hairdryer and near heating appliances. If there was a need to speed up the process, then you can do it: turn the thing inside out and hang it where it will blow a breeze. The lining and the fabric base dries longer.
How to get rid of stains?
With a particularly strong dirt, your favorite dress will have to be put in dry clean. But with small spots you can manage on your own. For example, if coffee or cocoa was poured onto a thing or covers in a car. To get rid of them, you need to take a soft rag and moisten it with warm water. After that, gently wet the soiled area, clean it. You can not rub, so as not to spoil the product. Also, the use of brushes is not allowed, even if they have stiff bristles.
In cases where clean water can not cope, it is recommended to apply a soap solution. Economic soap under the power to overcome the stains of a variety of complexity. In addition, it is easy to find in almost every home, so bringing a dress or car covers in order will not be difficult. It is also recommended to use a small amount of alcohol. Ecological he does not hurt, and the process of purification will speed up.
For products of different shades of white, there is a replacement for bleach - milk. It should be slightly heated and cleaned with material. Thanks to this product it will not only be possible to remove the stain, but also to refresh the color. After additional funds, rinse the affected area with clean water and pat dry with a dry cloth.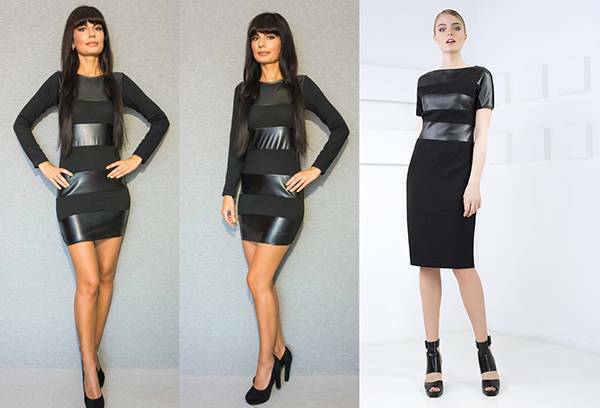 Products with eco-leather inserts
If car covers are usually completely made of eco-leather, then on clothes this material is often found in the form of inserts. They decorate the dress or other element of the wardrobe, while somewhat complicating the care. Is it possible to erase them in the typewriter, the producer on the label indicates. Often this is allowed, but it is necessary to take into account the characteristics of the underlying tissue.
The water temperature should not exceed 35 degrees, the mode should be set to delicate. Powder while falling asleep to a minimum, so as not to leave a divorce. Spin is carried out at the lowest possible speed. This will help to avoid the formation of creases, from which it will be difficult to get rid of. Use machine drying, ironing and processing the product with steam can not.
Active application of eco-leather in different spheres of life requires the ability to care for it. Outerwear and dresses look presentable and elegant, covers adorn the car's interior, children's strollers made of this material are suitable for stylish and practical moms. If you handle the material carefully and gently wash it, then it will last a long time.